January 22, 2020
PC, international scholars to examine evolution with aid of John Templeton Foundation grant
By Nick Wesman '20G
The intertwining of faith and reason are at the heart of Providence College; they are the foundational principles celebrated by Dominicans and upon which the College was established more than 100 years ago.
Many people, however, struggle to reconcile scientific observation and theory with Church teaching and personal conviction. The theory of evolution is a particularly divisive topic among many people of faith.
Rev. Nicanor Austriaco, O.P., professor of biology and of theology, recently received a $234,465 grant from the John Templeton Foundation to coordinate an international team of scholars who will develop resources to address questions of evolution and the Christian faith. The grant project is titled "Thomistic Evolution and the Defense of Faith and Reason: Engaging Catholic Families, Philosophers, and Theologians."
Father Nic, as the grant's principal investigator and director of ThomisticEvolution.org, will direct the group's research and activities, and the College will serve as a hub throughout the project. 
The John Templeton Foundation supports efforts to advance human well-being through rigorous scientific research and field-leading scholarship across the sciences, theology, and philosophy.
As for the project's focus, Thomistic evolution refers to an examination of evolution guided by the theology and philosophical methods of inquiry used by St. Thomas Aquinas, the 13th-century Dominican friar. The project funded by the Templeton grant is a continuation of an initiative that began several years ago when Father Nic headed the development of a website devoted to understanding evolution in the context of the Catholic faith and a companion book of essays on the subject.
"This project started because, as a priest who is also a biologist, I discovered that there are a lot of questions surrounding the interface between evolution and the Catholic faith," said Father Nic.
Utilizing his connections in the realms of biology, theology, philosophy, and the Dominican community, Father Nic assembled 15 scholars to examine the question of faith and evolution. PC faculty involved with the project are: Rev. Thomas Davenport, O.P., assistant professor of physics; Rev. Humbert Kilanowski, O.P., assistant professor of mathematics; Dr. Robert Barry, associate professor of theology; Dr. Daria Spezzano, associate professor of theology; Rev. Isaac Morales, O.P., assistant professor of theology; and Dr. Raymond Hain, associate professor of philosophy.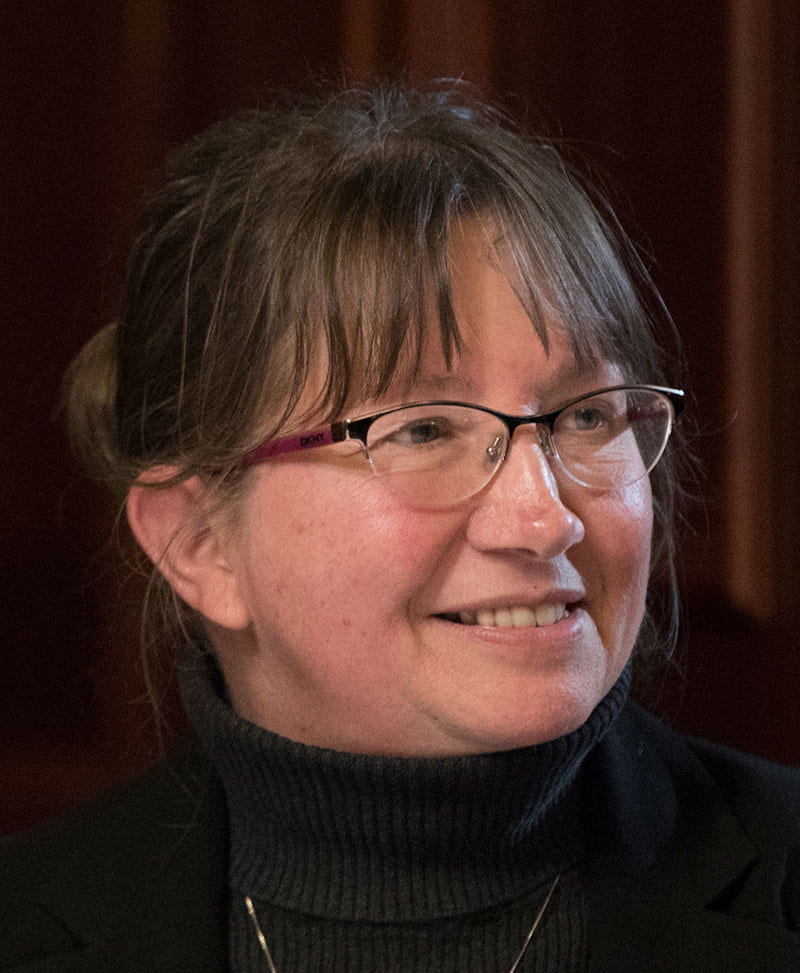 Domestically, other team members include Dominican priests and sisters and lay faculty from the Dominican House of Studies in Washington, D.C., University of St. Thomas in Houston, Texas, Iowa State University, and the Dominican Congregation of Mary, Mother of the Eucharist in Ann Arbor, Mich. Additional members include priests from Blackfriars Hall at Oxford University in the United Kingdom and the Thomistic Institute in Warsaw, Poland.
To the team of scholars, this interdisciplinary work is vital to understanding the connection between science and the divine — that a person of faith can understand evolution as a process set in motion by God.
"Those who reject evolution for religious reasons think that it seems materialistic and non-spiritual, reducing human beings to the status of animals descended from other animals by chance," said Spezzano.
"I think it's really important today to teach that there is no fundamental conflict between faith and evolutionary science because many people think that there is," she said.
With support from the Templeton Foundation, the team hopes to broaden its current reach and provide various educational resources that affirm the connections between God and evolution that can be accessed by those inside academia and laypeople alike.
"This is a grant to set up a center here at Providence College, but more than that, it's a community of people who are thinking about questions that are raised by theological reflection on the nature of evolution," Father Nic said.
"What we would like to do is answer those questions, not only so that our answers would convince other scholars, but also Joe and Mary in the pew."
Early plans include a revamping of the Thomistic evolution website. It currently provides essays on the topic of faith and science, as well as parish bulletins covering the subject in both English and Spanish. Father Nic said he hopes to add multimedia resources to the website, including video clips, recorded lectures, and podcasts addressing philosophical and theological questions raised by the Thomistic view of evolution.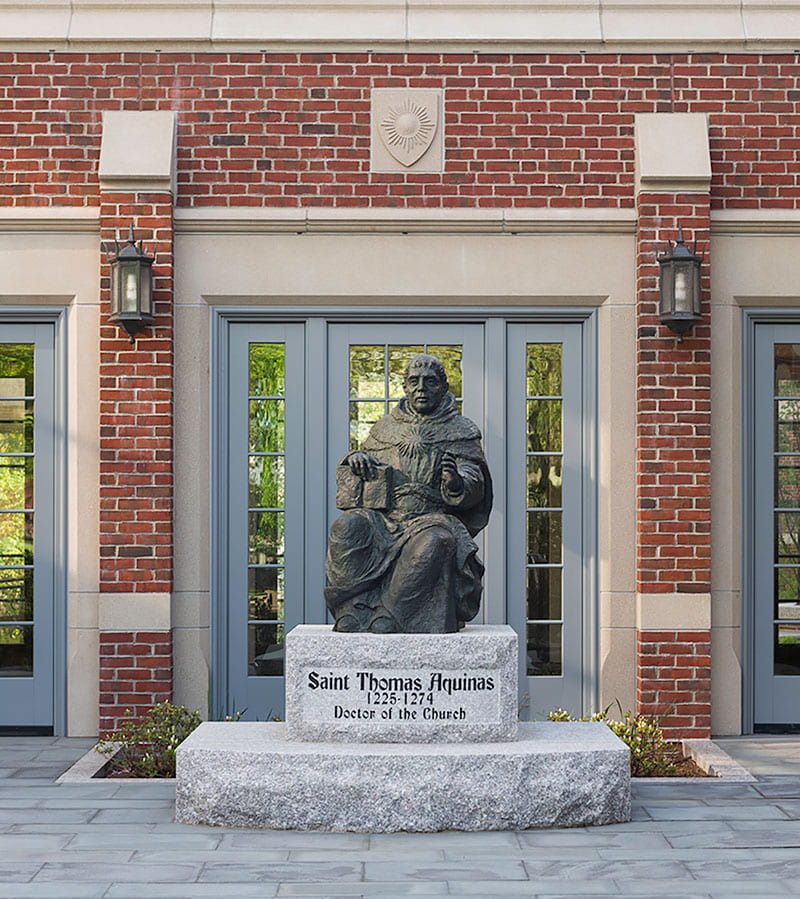 Another resource team members intend to produce is a high school-level textbook and curriculum for parochial and Christian school students, as well as home-schooled students.
In addition to the curriculum and materials for a secondary education audience, several of the scholars will write essays examining the philosophical and theological implications of Thomist evolutionary theory.
Father Nic said the ultimate goal of the Thomistic evolution project is the affirmation of God's love for humanity and the understanding that love can be seen through the prism of the evolutionary process.
"Are you just a lump of flesh that evolved randomly over a 3.5-billion-year period with apparently no meaning and no love? Or is the very heart of creation love? And no matter what you do, no matter how you mess up, you are loved profoundly," said Father Nic.
"If you understand the Creator created through evolution and that there was innovation, imagination, and deep insight in order to come up with you so that you would know what it means to be loved — this is where it's a challenge because evolution, at its mechanistic base, is deeply selfish. To say that evolution reveals love … wow."