November 20, 2017
Places that inspire: Black and white and green all over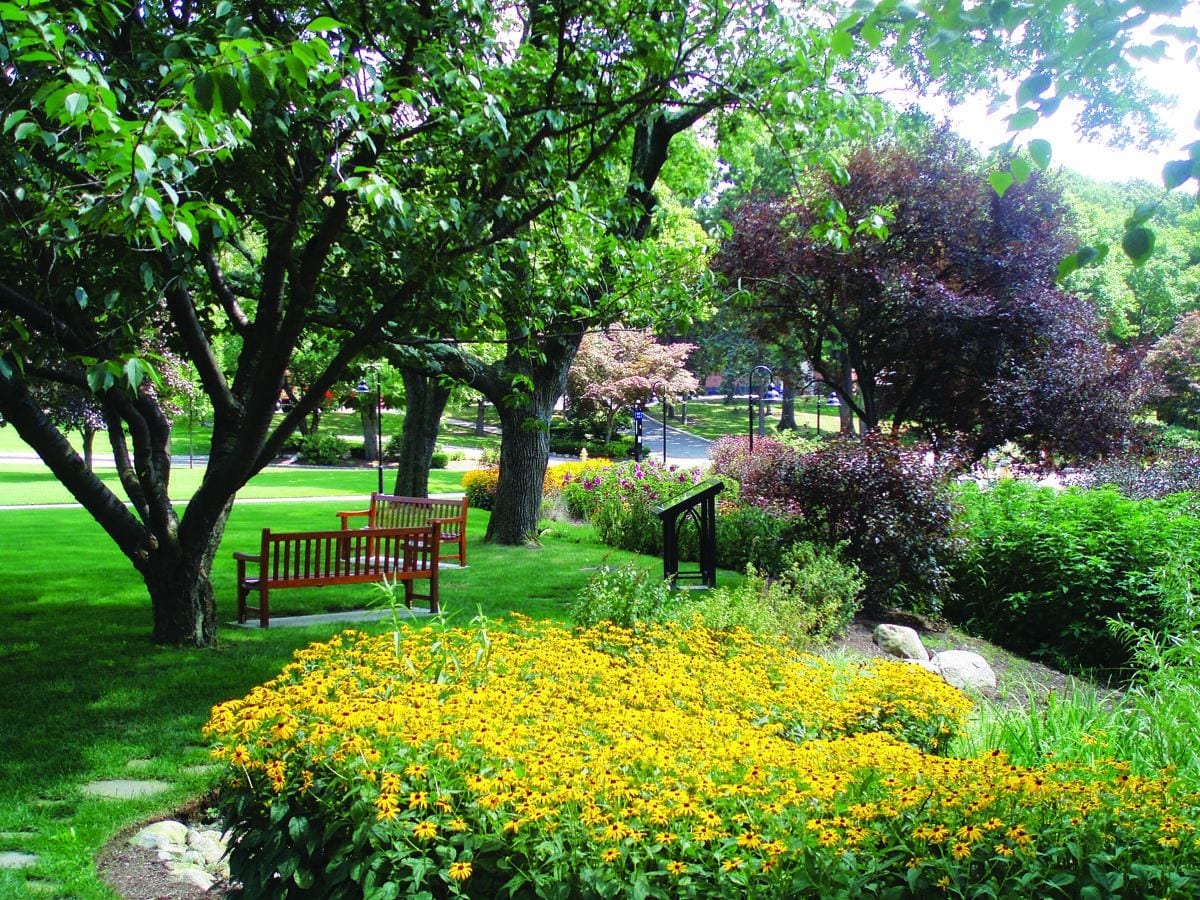 Purple coneflower. Black-eyed Susan. Wild indigo. Cattails. Low-bush blueberry. Milkweed.
Those plants, in rain gardens known as bioswales, are helping the College manage stormwater — and giving students outdoor academic and research experience, too.
The bioswales, numbering more than a dozen, allow the College to capture much of the stormwater that falls on campus. During rainstorms, water flows through underground drains into the bioswales from building rooftops, sidewalks, and roadways. The stormwater is held there until it can filter through the soils. During major storms, the process reduces erosion and downstream flooding. Other bioswales collect stormwater from parking lots — and the runoff can include gasoline, oil, grease, and, during the winter months, sand and salt.
Some bioswale plants were chosen because of their ability to tolerate "having their feet wet" in standing water. Others were selected because of their ability to absorb surface contaminants.
When a large bioswale was constructed near the Science Complex as part of the Ruane Center for the Humanities project, biology professors selected plants for the new space based on their diversity. That bioswale includes an outdoor classroom, a wooden bridge, and walking paths. In a new Art and Biology course co-taught by Dr. Maia F. Bailey, associate professor of biology, and Lynn M. Curtis, assistant professor of art, students work in the bioswale to identify and sketch the variety of plants.
PC's stormwater management program is guided by regulations set forth by the Narragansett Bay Commission and the state Department of Environmental Management. The College's efforts have been recognized with awards from the Narragansett Bay Commission, Save the Bay, and Clean Water Action Rhode Island.
— Vicki-Ann Downing