May 06, 2022
Play your meds
Eddie Martucci, Ph.D. '04 is pioneering a new class of medicine with the first FDA-approved treatment delivered through a video game
By Michael Hagan '15, '19G
When Eddie Martucci, Ph.D. '04 first pitched the idea of therapeutic video games, people laughed.
"You mean Pac-Man is the future of medicine?" he recalled one skeptic asking.
Today, Martucci is founder and CEO of Akili Interactive, a digital medicine company with offices in Boston and San Francisco that in 2020 secured FDA approval for EndeavorRx — the first prescription treatment delivered through a video game. EndeavorRx is prescribed to treat inattention in children with ADHD, but its platform has far-reaching potential for other applications.
The user experiences EndeavorRx as a fast-paced space racing game requiring motor input and fast visual input to navigate around obstacles and complete challenges. Each split second of gameplay is an opportunity for complex motor and visual activation. Users report that playing it feels like Mario Kart or other familiar, chaotic racing games.
"The core technology uses algorithms to target the midline pre-frontal cortex — the part of the brain that essentially controls attention function — with very specific motor and sensory stimuli," Martucci explained. "We're talking about dozens of populations that could potentially benefit from this, including patients with ADHD, autism, multiple sclerosis, or depression with cognitive impairments.
"It's important to me that people understand that this is far more than a video game for ADHD patients. We're building a class of medicine that activates cognitive processing in the brain in unique and very specific ways," Martucci said.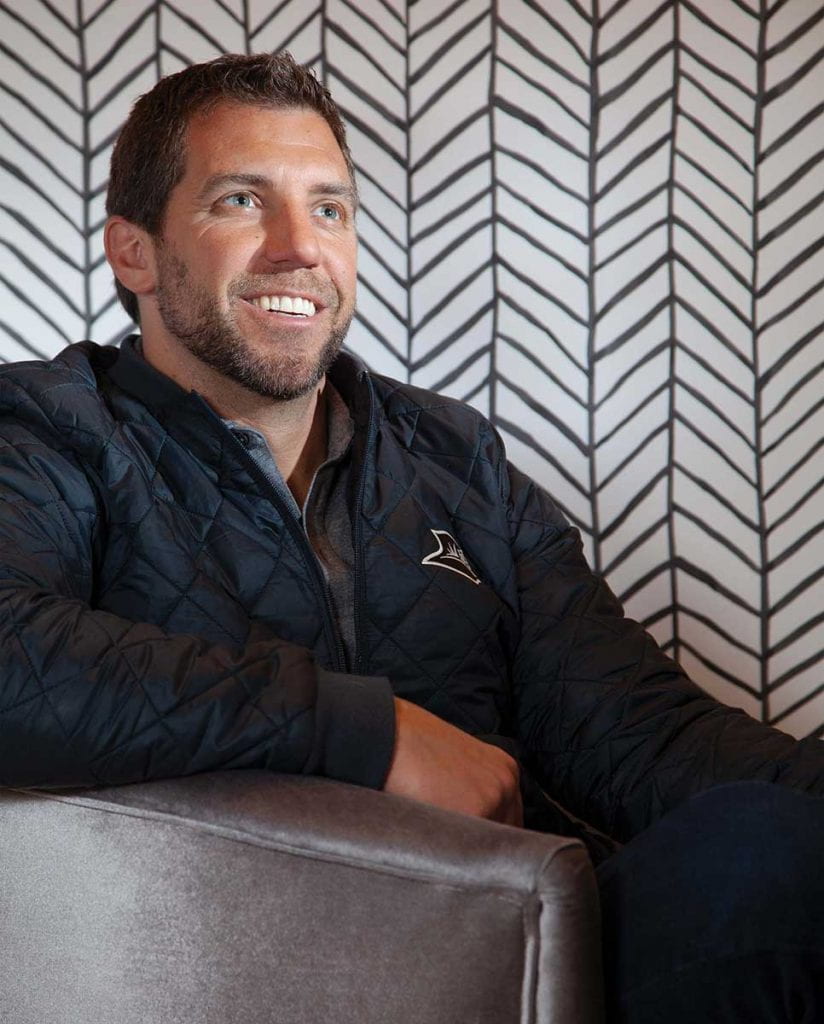 Martucci has come a long way since studying biochemistry at Providence College. He earned a Ph.D. at Yale University and worked in a biotherapeutics company before founding Akili Interactive in 2012. He recalls batting around entrepreneurial ideas with Jay Pike, Ph.D., assistant professor of chemistry, as an undergraduate. But it was research in his junior and senior years that helped Martucci discover his vocation as a scientific innovator.
"Spending weeks and months digging into research and then standing up and presenting it — I love it. It was true then, and it's true now that it's what I do for work. Those projects inspired my excitement for discovery and cutting-edge science," Martucci said.
Love of research came first for Martucci. Applying that love to innovation in medicine came later.
"I did not wake up one day and decide to make a therapeutic video game," Martucci said.
Instead, the idea came from studying brain science in light of technology. Out of those studies came an entirely new treatment modality.
"If you trace all the way back, you can hear echoes of research I did as an undergraduate. There are threads all the way back to my Providence days," Martucci said.
The success of his digital medicine platform can be attributed to Akili's prioritization of both clinical efficacy and excellence in game design. Martucci was confident in his ability to understand the science and articulate his vision, but that vision required video game development expertise, so he brought on partners.
One is Matthew Omernick, Akili's chief creative officer and former executive creative director of LucasArts, where he oversaw the development of video games like Star Wars: Battlefront and The Force Unleashed. Omernick also wrote The Art of the Game, a text used in many college courses to teach immersive art and video game design.
Martucci and Omernick built the Akili team, recruiting top scientists, engineers, and award-winning game developers. Referring to themselves as "Akilians," they set out to build the first ever prescription video game treatment.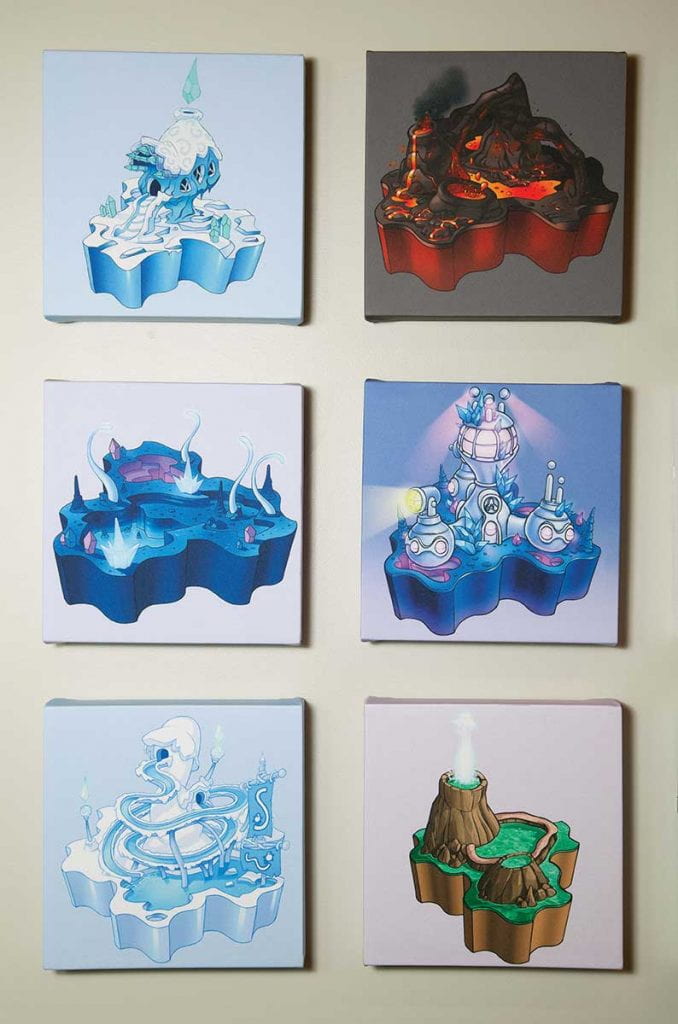 Explaining Akili's approach to product development, Martucci said, "We never want you, a user, to perceive exactly how the treatment is working. We decided to make a legitimately enjoyable video game users want to play. We want you to forget you're taking medicine."
Shepherding collaboration between consummate professionals who bring expertise from other industries is both a challenge and a joy to Martucci as CEO.
"We hire the best people with the best intentions, but they all come from industries with their own processes and terminology. Everyone wants to do right by the patients, but we constantly have to work on melding exactly how we operate to work toward a synthesis of multiple fields and expertise," Martucci said.
Increasing visibility and understanding of ADHD presents many applications for Akili's technology, but the COVID-19 pandemic presented new and unexpected opportunities to research cognitive impairments. The phenomenon known as "COVID brain fog," which can affect patients long after they recover from respiratory symptoms, quickly became of interest to Akili.
Akili is working in partnership with Cornell University and Vanderbilt University and expects data from their trials soon.
"These common complaints of COVID brain fog map really closely with conditions like ADHD and even multiple sclerosis," Martucci said. "Neurologically-speaking, the results of MS may not be massively different from COVID in terms of impact on the brain and the effect on cognitive function. These are the first, and I believe only, clinical trials in the world trying to treat COVID fog directly."
Akili is well positioned to remain a leader in the developing industry of digital therapeutics. Martucci co-founded and sits on the board of the Digital Therapeutic Alliance, which is the first industry organization for its class of medicine.
"Our goal is to build a lasting, important, generational medicine company. As we continue to redefine medicine, we envision offering different types of products helping many different patients," Martucci said.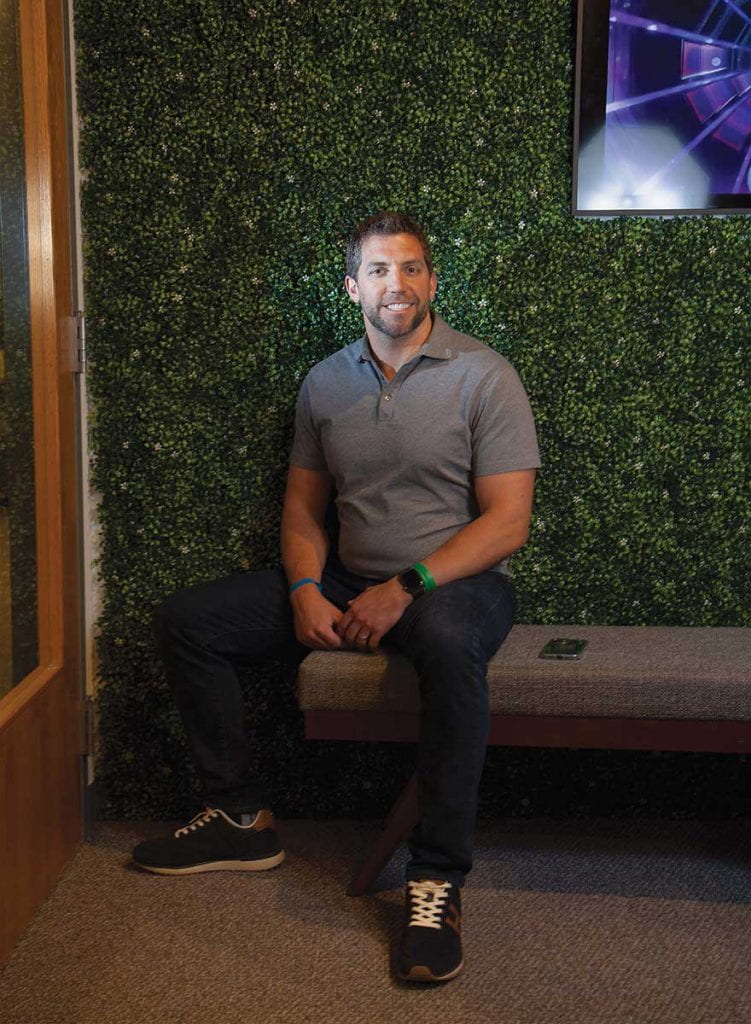 Business is promising, and Akili is in the process of becoming a public company.
"I'm very excited about this because it will give us both a greater platform as well as the capital to keep growing our vision in a very big way," Martucci said.
Beyond entrepreneurial leadership, Martucci and his wife, Diana, are the parents of three sons. They recently adopted a French bulldog puppy — "just to keep things crazy in our house." Living in the Boston area, the family enjoys getting back to Friartown for basketball games and other athletic contests. Martucci enthusiastically followed the Friars men's basketball team through this year's historic season, traveling to Buffalo and Chicago with his son to cheer the team on in the NCAA Tournament.
"I hope that the spotlight on the basketball team helps people see and continue to see what is so special about Providence College in athletics and beyond," Martucci said.
His advice for aspiring scientists?
"Those big things that people say can't be done — they almost invariably can be done. Science empowers us to bring big ideas to life, persevering through skepticism," he said.
"Every idea is crazy until you have data."
more about eddie martucci, ph.d. '04
More from the Spring 2022 issue
More Providence College stories