November 04, 2019
Podcast pioneer John Lee Dumas '02 builds his dream business: Helping others build theirs

By Greg Reid

John Lee Dumas '02 is a force of nurture.

Dumas is the creator and host of "Entrepreneurs on Fire," the first daily podcast featuring interviews with successful entrepreneurs.

Dumas, who grew up in Alfred, Maine, created "Entrepreneurs on Fire" to give an audience of aspiring and new business owners guidance and inspiration. In 25-minute chunks. Seven days a week, 365 days a year.

For free.

"It's the podcast that I wanted to listen to," said Dumas, who was an American studies major at PC.

He had the "aha" moment during his own search for a daily podcast on how to start a successful online business.
"I knew that there must be somebody else wanting to listen to a daily podcast as well, and that was when I heard Gandhi's quote in my head. 'Be the change you want to see in the world.'"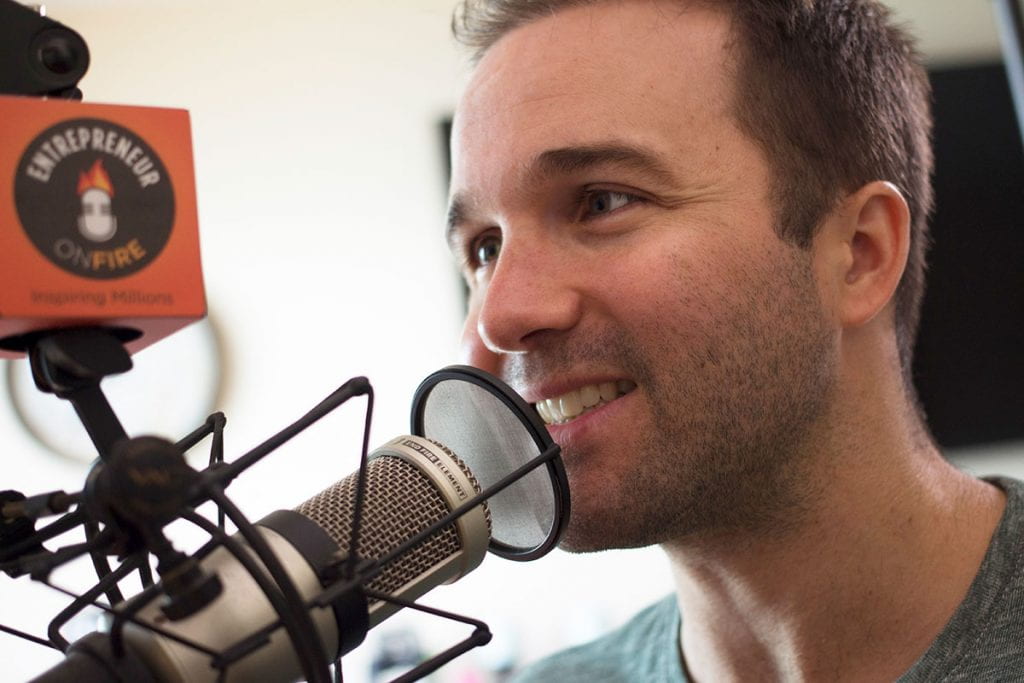 It's a runaway hit. The show's popularity has given Dumas a platform to build out a business of online courses, books, and coaching services. Since its launch in 2012, the business has netted about $13 million gross income and $9.5 million net income, according to Entreprenuer.com, which is not affiliated with the podcast.

The show was named among the Best of iTunes in 2013. As of 2018, Entrepreneurs on Fire, had 70 million downloads with 1 million monthly listens. In April 2018, Entreprenuer.com writer Jonathan Long ranked "Entrepreneurs on Fire" third among the top five podcasts hosted by entrepreneurs. Notably, it's ahead of "The Tim Ferriss Show" and the "Gary Vee Audio Experience."

"(Dumas is) focused on transparency and honesty," Long wrote. "He wants listeners to 'learn from our successes and avoid our failures.'"

"For the show to be as big as it could be, I needed to have a mindset of abundance," said Dumas. "I needed to open my arms and my heart and my brain and my soul, and do this with as many people as possible."

It's a philosophy he first encountered at PC, where he observed — and learned from — the College's sense of community and the Dominican priests' dedication to students.
"To see that kind of selfless service made me ask, 'How can I express that attitude of just giving value?'" he said.

Dumas does so by generating a tremendous amount of free content for his online community, "Fire Nation." He draws from more than 2,100 episodes to teach and inspire through blogs, email sequences, and webinars.

His enthusiasm pulsates through your earbuds. He opens each show by asking guests and listeners alike, "Are you prepared to ignite?" He genuinely sounds like the happiest, most enthusiastic person on Earth.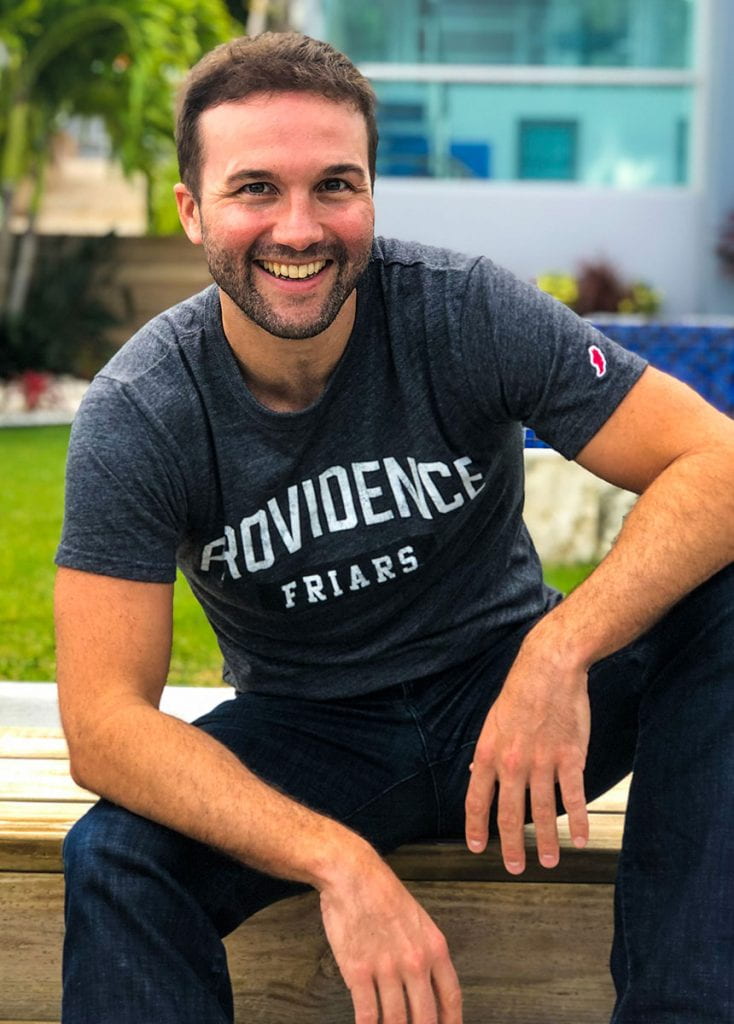 That's quite a turnaround from 2009.

In those days, Dumas was seven years out of college, which he attended on an Army ROTC scholarship. He served eight years in the Army (active duty and reserves). He tried law school. He worked in finance in Boston, then at a startup in New York, and in residential real estate in San Diego.

And he just wasn't happy.

Eventually, he realized "this isn't a way to live."

Listening to the new media form of podcasts sparked a dream of running a successful online business.

"I wanted to believe that you could sit down anywhere in the world, open your laptop, and get to work," he said.

But the more he searched for content to spur his breakthrough, the more elusive it became.

That's when he realized none of his favorite podcasters offered daily content. And it hit him: Create the first daily podcast telling the stories of successful entrepreneurs.

"It was a massive risk," Dumas said.
By that time, Dumas and his girlfriend, Kate Erickson, also a podcaster, had moved back to Maine. He was working in commercial real estate.
"I was walking away from a career that demands that you continue on that path uninterrupted. And I was jumping into podcasting — where nobody was making money directly."

On Sept. 22, 2012, Dumas launched the daily podcast as "Entrepreneurs on Fire." At the time, best-selling authors saw business-focused podcasts as a new way to reach potential buyers. Soon enough, "Entrepreneurs on Fire" was booking the likes of Seth Godin, Barbara Corcoran, and Tony Robbins.

"Once you get one big domino, the rest fall," he said.

After just 13 months, the show turned a profit. Today, with the help of a remote team of five, Dumas and Erickson run their businesses from Puerto Rico. Or Maine. Or wherever they might open their laptops.

For all the changes since 2012, "Entrepreneurs on Fire's" focus remains the same: Help listeners move closer to launching their dream business, one day at a time.

At industry events, Dumas meets people who sheepishly admit they don't listen to the show anymore. He is delighted.

"That's how it works," he said. "You're supposed to listen to 'Entrepreneurs on Fire,' find your mojo, then you make the leap. You move on. We're still here for the next person who needs us."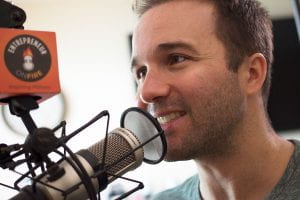 InstaFRIAR takeover with John Lee Dumas '02