March 27, 2018
Point of Pride: Kyron Cartwright '18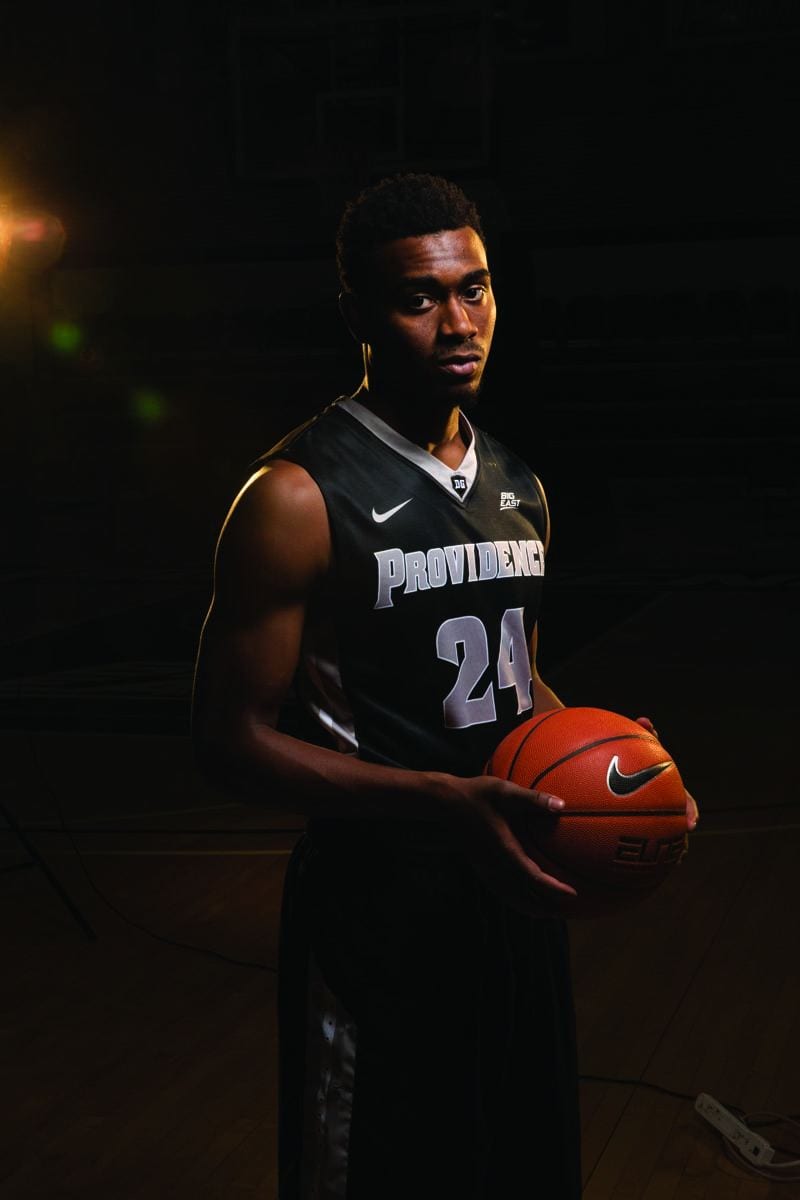 As point guard for the men's basketball team, Kyron Cartwright '18 is used to being the subject of a camera. Thanks to his new major at Providence College, he may find himself behind one, too.
Cartwright is pursuing an individualized major in sports media. It was approved during his sophomore year by a faculty committee led by Rev. Mark Nowel, O.P., dean of undergraduate and graduate studies, after months of research and a presentation. Cartwright must fulfill requirements in public speaking, film, and writing, and complete two internships.
Cartwright has always loved history and considered it as a major. But in film class in high school in Compton, Calif., he wrote a 25-page script and turned it into a short video — a project he enjoyed. During his first year at PC, as a student worker in Athletic Media Relations, he began to consider a career as a sports broadcaster.
During the summer of 2016, Cartwright interned at WLNE-TV, Channel 6, in Providence, shadowing the sports director and reporter during trips to Gillette Stadium and McCoy Stadium.
Marissa Mezzanotte, academic coordinator for men's basketball, credits Cartwright with planning for a future beyond basketball.
"He takes a lot of pride in his academics," said Mezzanotte. "He's thinking about his career when a lot of people are still really thinking about basketball. He embodies the idea of a student-athlete: thinking about his academics and career while excelling on the court.