September 12, 2022
Providence College establishes School of Nursing and Health Sciences
For the first time in its 105-year-history, Providence College will offer academic programs in nursing and health sciences through a newly established School of Nursing and Health Sciences.
The Rhode Island Board of Nurse Registration and Nursing Education granted formal approval to the college on Monday, Sept. 12, for a new bachelor of science in nursing degree program. It is the first bachelor's in nursing program approved by the state in a decade.

In addition to the nursing major, the new school — which was formally established in the spring of 2022 — will offer a bachelor's degree in health sciences, along with the existing health policy and management major. It is PC's fifth school, joining the School of Arts and Sciences, School of Business, School of Professional Studies, and School of Continuing Education.
The college will begin enrolling students for the new programs in the fall of 2023. Both majors are available on the Common Application.
Establishment of a nursing program was a goal set by College President Rev. Kenneth R. Sicard, O.P. '78, '82G, in his inaugural address on Oct. 1, 2021. Becoming president during a global pandemic, Father Sicard understood firsthand the importance of healthcare and the opportunity for PC to play an even greater role in forming professionals to address future challenges.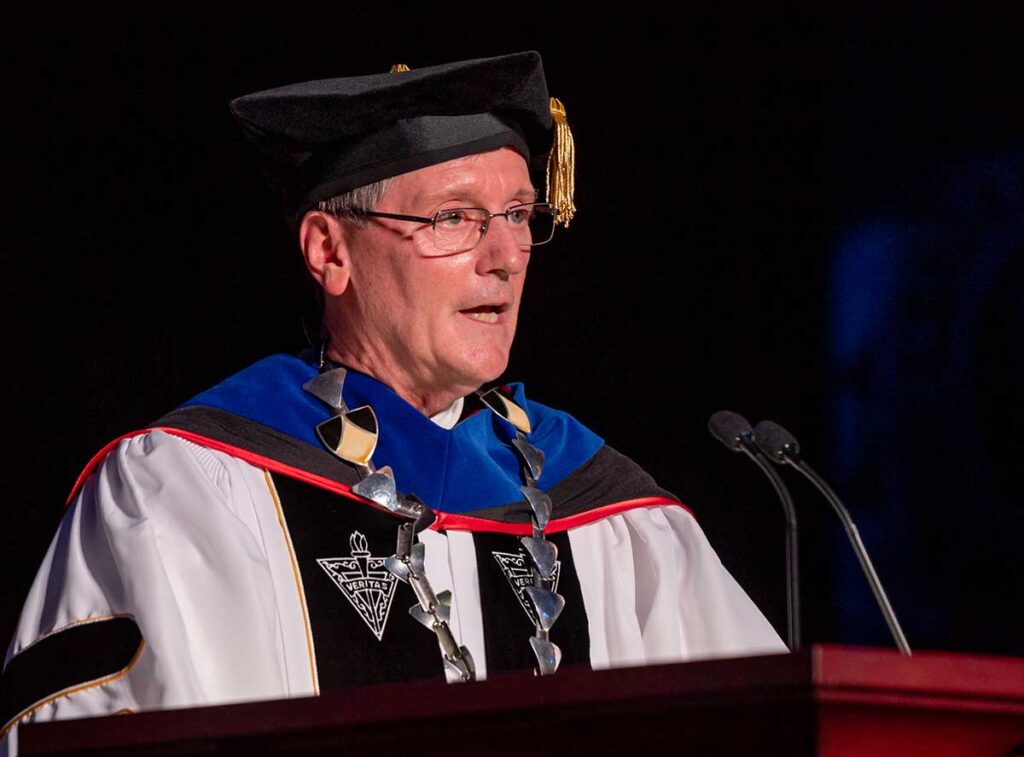 "Programs like nursing and health sciences, which focus on the care of others, respect for the dignity of every person, and the importance of service to God and neighbor, flow naturally from and support the Catholic and Dominican mission of Providence College," Father Sicard said.
Father Sicard said both nursing and health sciences are a natural fit with the college's commitment to the liberal arts. Both require the study of science and the mastery of competencies in critical thinking. Both are springboards to careers in the healthcare industry at a time when, because of the COVID-19 pandemic, the shortage of healthcare workers in Rhode Island and the United States has reached a critical level.
"These academic initiatives will enhance Providence College's impact on society in ways that honor the institution's mission and heritage," said Christopher K. Reilly '84, chair of the Board of Trustees. "They will create exciting opportunities for our students, guided by our faculty, to prepare for lives of meaningful service in assistance to our neighbors and our communities."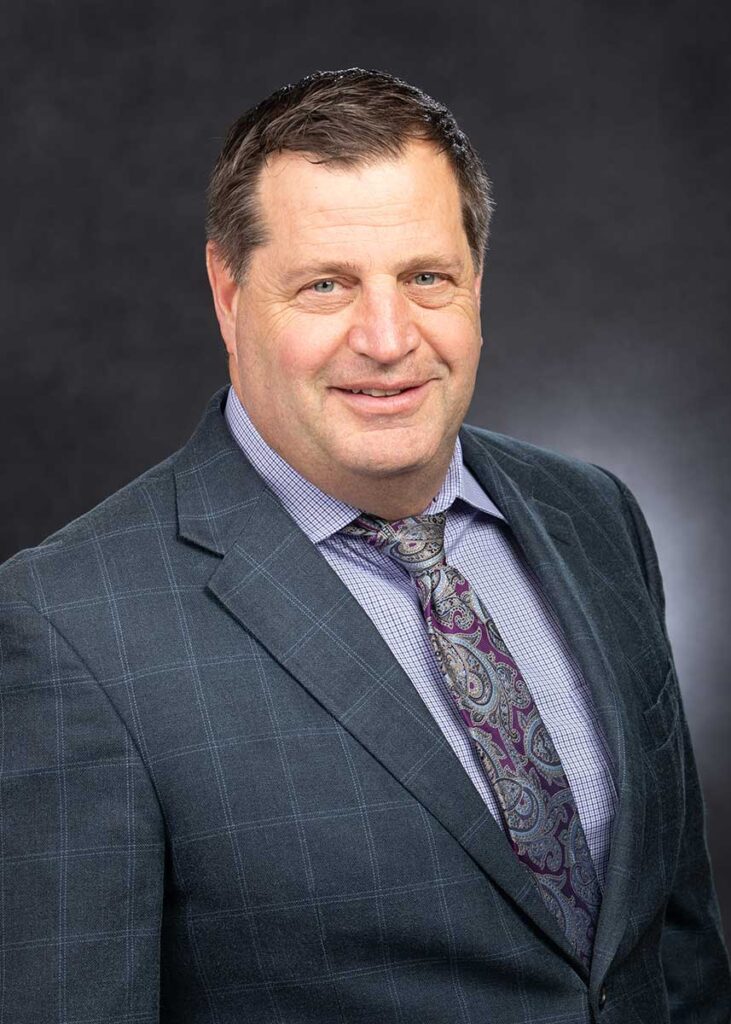 The inaugural dean of the School of Nursing and Health Sciences is Kyle J. McInnis, Sc.D. McInnis previously was provost at Johnson & Wales University and led the establishment of a new School of Health Sciences, with a nursing program, at Merrimack College. McInnis was recruited in November 2021 to spearhead the new school with the charge of developing health programs that are "uniquely PC."
"A PC nursing degree will be distinctive because of a mission-focused approach that is aligned with our Catholic and Dominican identity," McInnis said. "We will offer transformative learning experiences aimed at caring for the whole human being, to ensure that students gain competencies that address physical, mental, and spiritual health for all people entrusted to their care."
Integrated within the college's liberal arts curriculum, the school will provide students options to explore areas of study such as medical humanities and dual language courses complemented by immersive community and global health experiences gained locally and abroad.
Development of the curriculum has involved PC faculty from multiple disciplines and consultation with Brother Ignatius Perkins, O.P. Brother Perkins, a registered nurse with a doctorate in gerontological nursing and higher education administration, is professor emeritus and former chair of the Spalding University School of Nursing in Louisville, Ky. He will serve as director of the new Department of Nursing while the college undertakes a nationwide search for the post.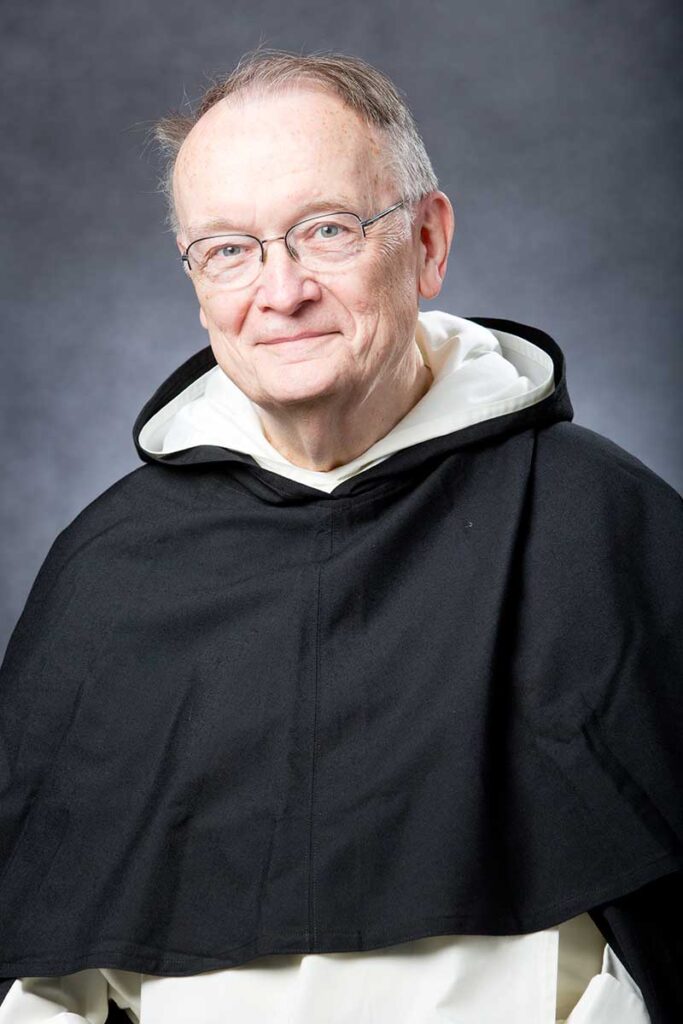 "The nursing curriculum will prepare students to successfully complete the National Council Licensure Examination (NCLEX), a nationwide examination for the licensing of nurses in the United States," said Brother Perkins. "Like all other newly established nursing degree programs, the PC nursing program will be evaluated for accreditation by the Commission on Collegiate Nursing Education once it graduates its first class in 2027."
The college has a long history of training students for medical and health professions. From its earliest days, its graduates have pursued careers in medicine, dentistry, and research. Today, many Catholic institutions within the region and across the country — Salve Regina, Boston College, Fairfield, Merrimack, Sacred Heart, Saint Anselm, and Villanova among them — offer bachelor's degrees in nursing. With the establishment of the School of Nursing and Health Sciences, PC will broaden its reach and impact by attracting students who want to study nursing or health sciences as undergraduates.
"Health sciences students will follow an interdisciplinary curriculum that includes internships and capstone experiences in healthcare settings," McInnis said. "The degree in health science is customizable and could lead to careers in occupational therapy, physical therapy, speech-language pathology, epidemiology, and public health, or as physician assistants."
The School of Arts and Sciences will continue to prepare students for medical careers through its existing pre-medical and pre-dental programs.
Father Sicard and McInnis began a series of informal discussions about PC's plans for a nursing program last November with hospital administrators, nursing professionals, alumni in healthcare, and faculty. They were assisted by Robert Ferreira '83, assistant vice president for special projects and strategic initiatives, and Steven J. Maurano '78, associate vice president for public affairs, government and community relations.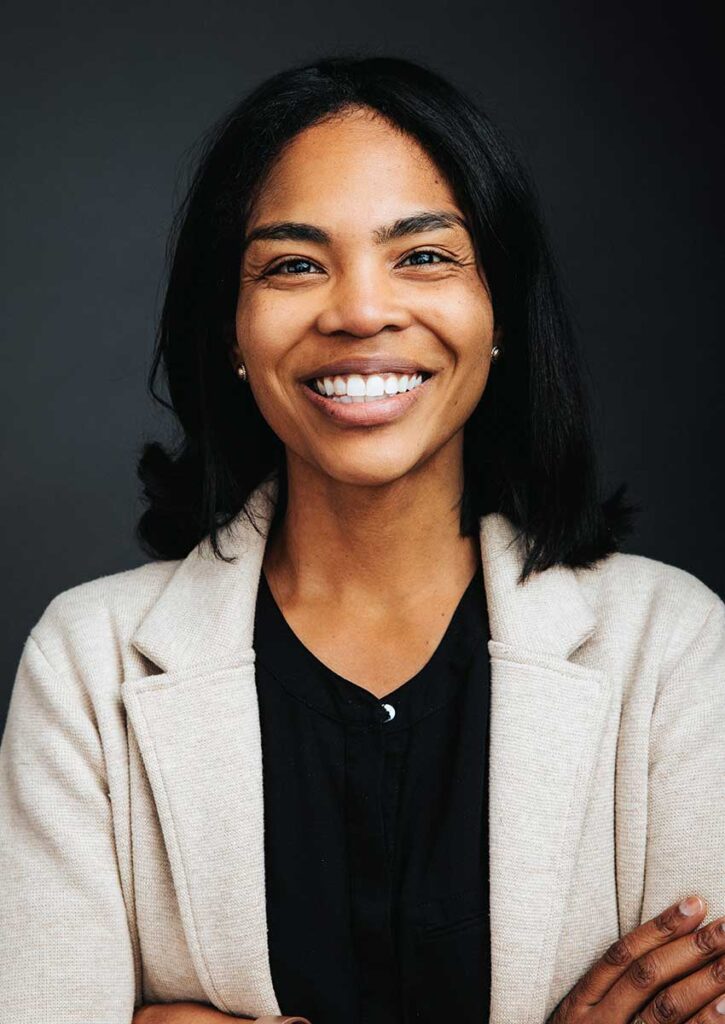 Katherine Hypolite-MacMannis '08 has been hired to help create a strategic communications plan for the new school and to coordinate its diversity, equity, and inclusion efforts.
"The response from the Rhode Island medical and healthcare community and throughout the region has been incredibly positive, creating the opportunity for PC nursing and health sciences students to train at some of the best healthcare facilities in the world," McInnis said.
Planning is underway for a new academic building to open on campus in 2025. It will include the latest teaching-learning, research, and innovation facilities and equipment. In the meantime, construction has begun on a temporary space on the fourth floor of the Feinstein Academic Center that will include anatomy and physiology laboratories, a state-of-the-art patient simulation center, tutoring and study space, faculty offices, and additional resources to support student success. It is expected to open in February 2023 for visits by prospective students and families.
The college has hired the architectural firm SLAM, which designed the Ruane Center for the Humanities, the Science Complex addition, and other PC projects, to design the School of Nursing and Health Sciences building. It will likely be constructed on the present site of Fennell Hall, a residence hall, with access to Eaton Street.

For the first year of the nursing program, enrollment will be limited to 50 students. Fifty health science majors will be added as well, increasing the size of the Class of 2027 by 100 students. In the future, enrollment will be capped at 75 students per year for each program, or 150 total, making PC's a modest-sized program compared with competitor institutions. The focus will remain on selectivity and academic excellence, driving the college's national reputation, McInnis said.
"This is an unprecedented opportunity now available at PC," Father Sicard said. "A new school in nursing and health sciences will complement our Catholic and Dominican identity. It is an ideal time for PC to provide a new generation of healers to support the health professions at a time of great need and for generations to come."
more about nursing and health sciences
dean Kyle J. McInnis, Sc.D.
More Providence College news