February 10, 2020
Providence College named a top producer of Fulbright students for 2019-2020
By Vicki-Ann Downing
Providence College has been named a top producing institution of Fulbright students for the 2019-2020 academic year.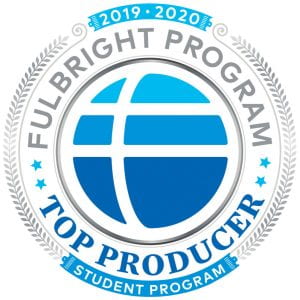 The honor was announced on Monday, Feb. 10, by the U.S. State Department's Bureau of Educational and Cultural Affairs and published online in The Chronicle of Higher Education. PC was listed in the master's category of colleges and universities that produced the most students for the competitive Fulbright U.S. Students Program, which awards fellowships to graduating college seniors, graduate students, professionals, and artists to study, conduct research, or teach abroad.
Three PC students were awarded Fulbright English Teaching Assistantships last spring, the most students in any single year at the College.
Elena Morganelli '19, a global studies and Spanish double major from Upton, Mass., and Emilee Serwan '19, a global studies and history double major from Centreport, N.Y., are teaching English in Spain. Kevin Cranney '19, a history major from Exton, Pa., is the first PC undergraduate selected to teach English in Malaysia. He arrived in there in January to begin a year of teaching.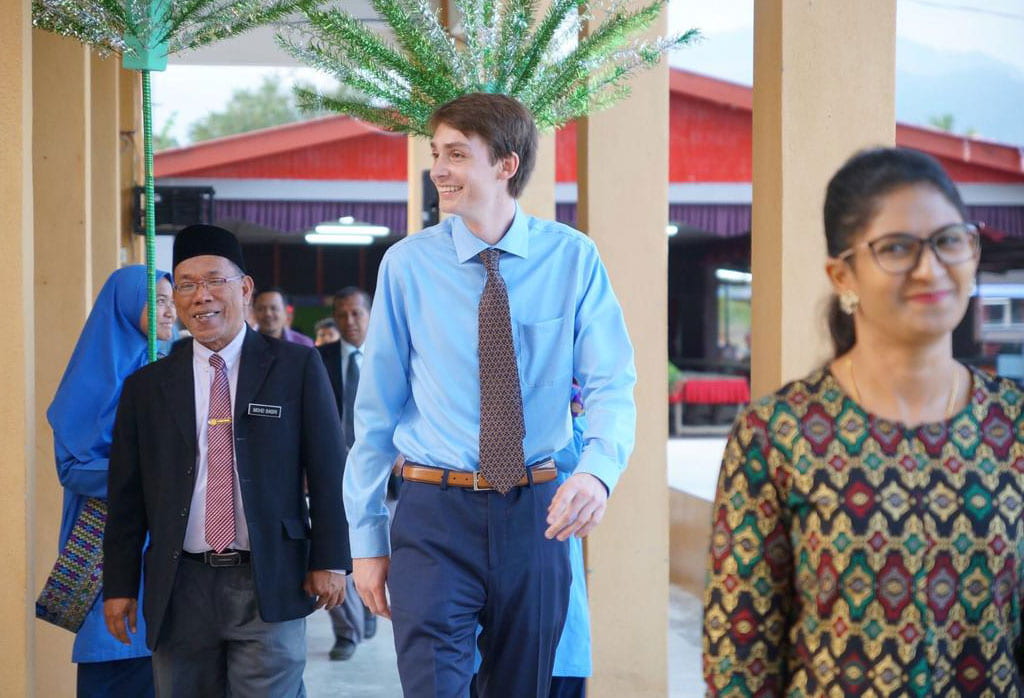 "It is thrilling to see so many PC student and recent alumni earning Fulbright U.S. Student awards over the past few years," said Dr. Darra Mulderry, associate director of PC's Center for Engaged Learning and director of national and international fellowships and scholarships.
"Central values of the Fulbright program — sharing knowledge across communities and enhancing mutual understanding between the world's communities — are cultivated in PC's courses, our ever-expanding study-abroad opportunities, and off-campus service learning opportunities in the greater Providence community," Mulderry said.
Mulderry will travel to Washington, D.C., to attend a reception recognizing the achievement on Feb. 18.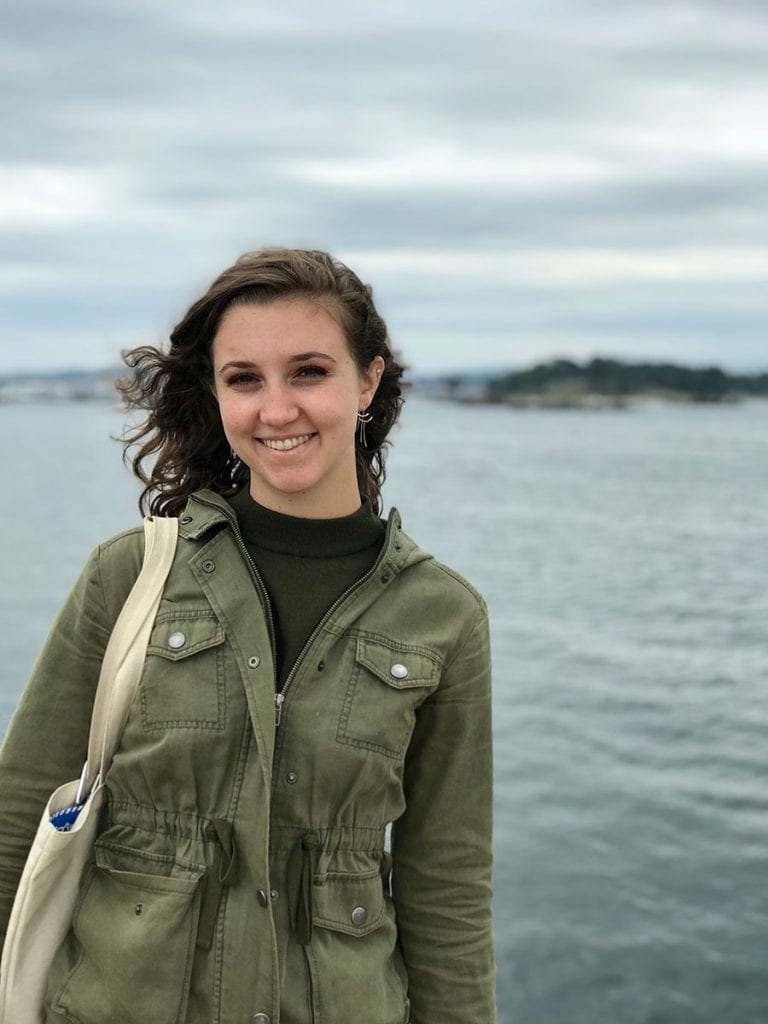 The Fulbright Program is the flagship international program of the U.S. government. More than 2,200 students are awarded Fulbright grants annually to more than 150 countries. The first PC student was awarded a Fulbright in 1955. Since 2010, 14 graduating seniors and six young alumni from the College have received Fulbrights to teach or undertake research in Argentina, Bulgaria, the Czech Republic, the Dominican Republic, Malaysia, Nepal, New Zealand, Poland, South Korea, Slovenia, Spain, and Turkey.
The Fulbright U.S. Scholars Program offers grants to faculty and administrators to lecture, conduct research, or participate in seminars abroad. In 2014, Dr. Nuria Alonso García, PC professor of global studies and department chair, was awarded a Fulbright in 2014 to teach English as a foreign language to faculty and students in St. Petersburg, Russia.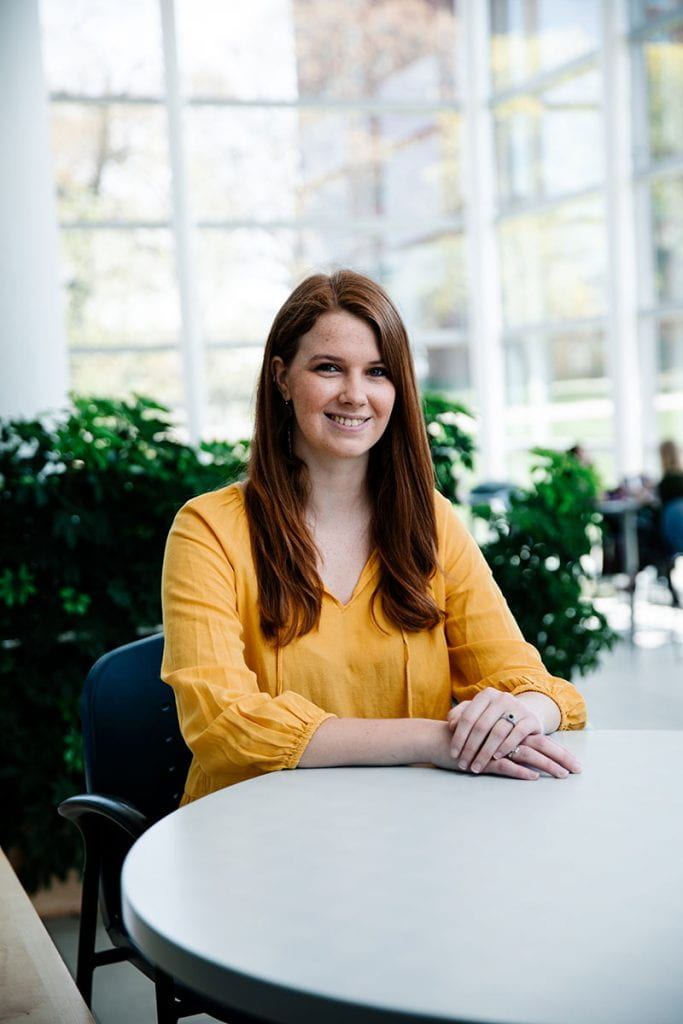 Marie Royce, U.S. assistant secretary of state for educational and cultural affairs, said the top producing colleges and universities reflect the geographic and institutional diversity of higher education institutions in the country.
"We are committed to the Fulbright Program's goals of creating lasting professional and personal connections by sending passionate and accomplished U.S. students of all backgrounds to study, research, or teach English in communities throughout the world," Royce said. "These Fulbrighters serve as citizen ambassadors for the United States in their host communities, and we will benefit from the skills, knowledge, and global connections they build on their exchanges long after they return home."
The Center for Engaged Learning oversees the Fulbright Program at PC. A record 16 applied to the Fulbright Program for academic year 2020-21, Mulderry said. Six have been named semi-finalists and are awaiting notification of funding from their prospective host countries.