May 08, 2019
Providence is home court for TV Judge Frank Caprio '58 & '08Hon.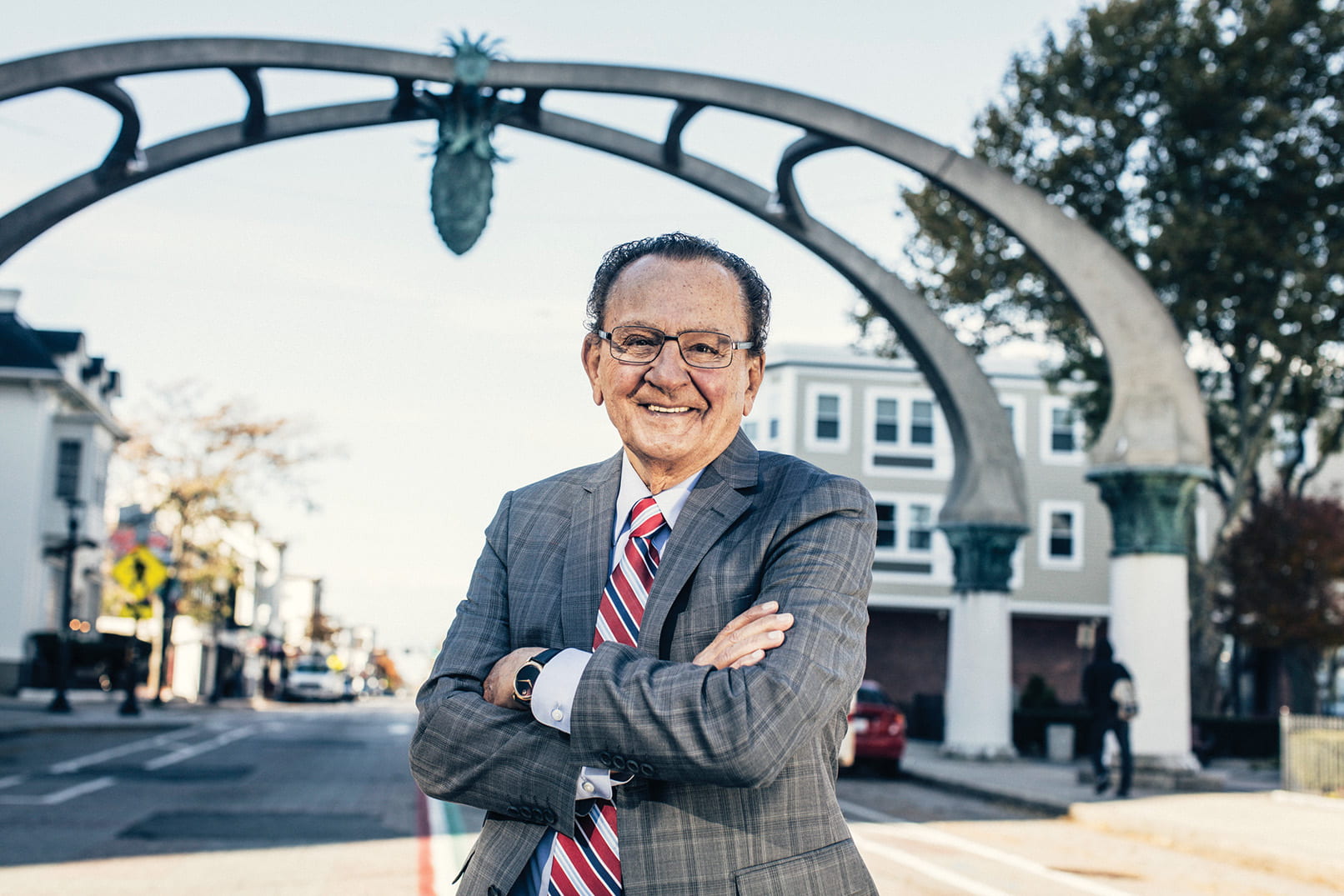 By Michael Hagan '15
"Let me show you something," Chief Judge Frank Caprio '58 & '08Hon. of the Providence Municipal Court says as he gestures toward a window in his Federal Hill office. "You see that area over there, that elevated area where the cars are parked? That's where I grew up." Smiling, he says, "This is how far I've come in life."
The few hundred feet of distance separating the offices of the Caprio Law Firm from his childhood home represent a story of achievement tempered by remarkable rootedness. It's a story as Rhode Island as quahogs or coffee milk. In the judge's own words, "This is a family story."
Beloved in Rhode Island for decades, Caprio rose to national prominence when footage from his television program, Caught in Providence, went viral online in 2017. The show, produced by Caprio's brother, Joseph, began airing on public access cable in the Providence market in 1988. Today, approximately 190 local affiliates, including those owned and operated by Fox Television, broadcast the program. It presents the real proceedings of a municipal courtroom animated by Caprio's wit and compassionate jurisprudence.
He explains, "We are different from any other court production in that we show actual proceedings in real time. Everything is spontaneous, and the people who appear must abide by the judgment. This really captured the imagination of people in Rhode Island.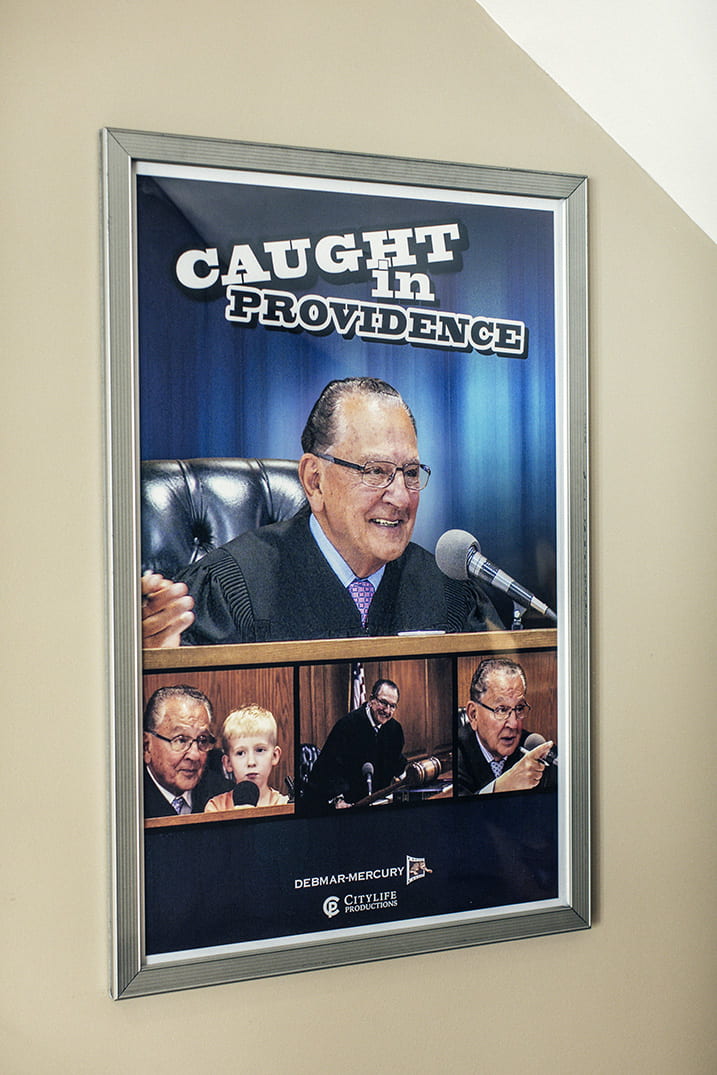 And by way of the internet, Caught in Providence has captured the imaginations of millions around the world. Clips from the show have racked up approximately 2 billion views on Facebook and YouTube, according to detailed records kept by the Caprio family. "We have boxes full of letters from all over the world. Understanding, fair, compassionate — in almost every letter, those words are present. We've captured the imagination of the world by doing nothing other than showing basic decency," says Caprio.
That decency has been informed deeply by family and role models as well as a lifetime of experience in legal and public service. It is fueled by a work ethic learned from his parents. "I saw my father get up every day at 4 o'clock in the morning to go to work as a fruit peddler. He never complained. When he came from Italy, his dream was that his kids would become not only integrated into society but leaders in it," he says.
Caprio was raised in a cold-water flat where he'd huddle with his family in the colder months "with the oven door open so we could get heat." He remembers one such night when his father told him, "Someday, you're going to be a lawyer. Look around, if I needed a lawyer, I couldn't afford one. Remember that. You can never forget where you came from." Caprio was 10 years old. He recalls, "From that day on, I never wanted to be anything but a lawyer — never."
In his right-hand desk drawer, among items including office supplies and Providence College men's basketball tickets, sits one of Caprio's most prized possessions. It's a small autograph book from his last year of primary school. With a laugh, Caprio says, "Everyone signed the book with simple stuff. My mom signed about five times."
Taking on a serious tone, he continues, "I handed my dad the book. He sat down in his work clothes. He held the pen, looking at the book for a while, and began to write." His father's message begins, "The street is wide, the road is long and very bumpy, and very tough going, but I know you will proceed with honor." Eyes glistening, the judge points out, "I want you to take note of how he signed it — your dad, Antonio Caprio Jr. He signed it like a legal document. That's how important his message was."
After graduating from Central High School — where he won a state title in wrestling — in 1953, Caprio enrolled at Providence College. He found great consonance between lessons learned at home and lessons taught by the Dominican friars at PC. "Everything that I was taught at home was reaffirmed and built upon by the priests at Providence College," says Caprio, who has served on PC's Providence President's Council for 20 years. "They gave me a strong sense of right and wrong and commitment to the underprivileged. And they did this by their teaching but even more by their example — by how much they cared."
Commuting to PC from Federal Hill in his '36 Chevrolet, Caprio needed three jobs to cover expenses, including $250 per semester in tuition. The judge ventured to guess, "If I were in college today, I'd have to polish a few more cars."
To finance his legal education, he taught history and civics at Hope High School on Providence's East Side. He made a firm commitment to his mother that he would pursue his dream in earnest when she insisted that he put her savings toward his studies. "I went through the bank books and saw these deposits, 50 cents, 75 cents — the biggest deposit was five dollars. My parents sacrificed for us knowing that they had no chance to further their own station. I was privileged to be born poor and to have loving parents."
Caprio's accomplished legal career has always been complemented by a commitment to family and public service. While teaching by day and attending law school by night, he married, served in the National Guard, and was elected to the Providence City Council. "You could say my plate was full." He has served on various boards and commissions, including the board of Adoption Rhode Island and the Rhode Island Board of Governors for Higher Education. "I went from someone who couldn't afford school to the chairman of a board responsible for making education affordable and accessible," he says proudly. Caprio and his wife, Joyce, find enormous joy in their five children, with whom they are very close.
His wisdom for younger generations?
"Treat people with decency, honor, and respect, regardless of their station in life. It's not enough to climb the ladder of success. The true test in life is whether you leave the ladder down for other people to follow.
"I want you to remember that."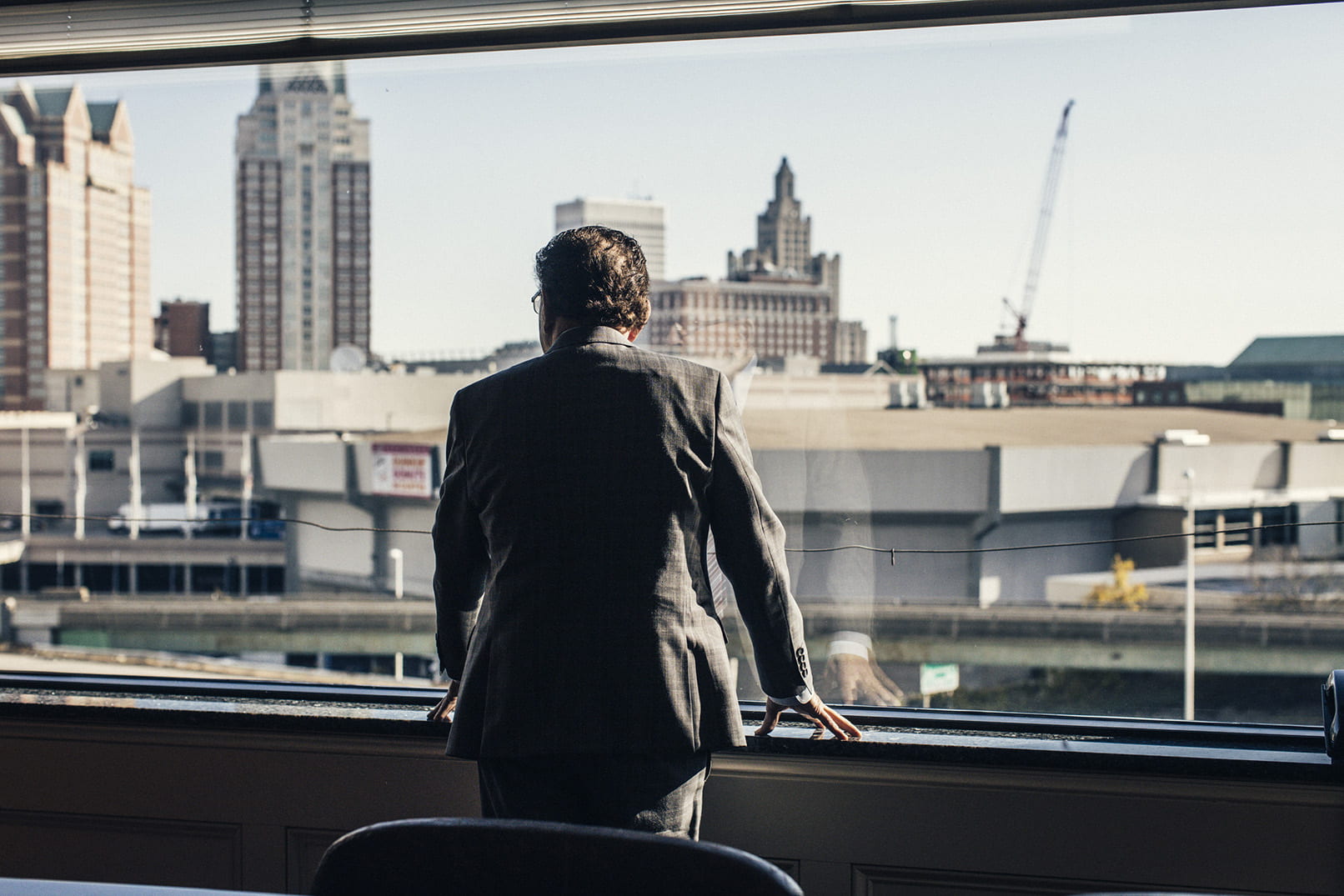 A visit with Judge Frank Caprio '58 & '08Hon.