April 23, 2018
Put some spring in your step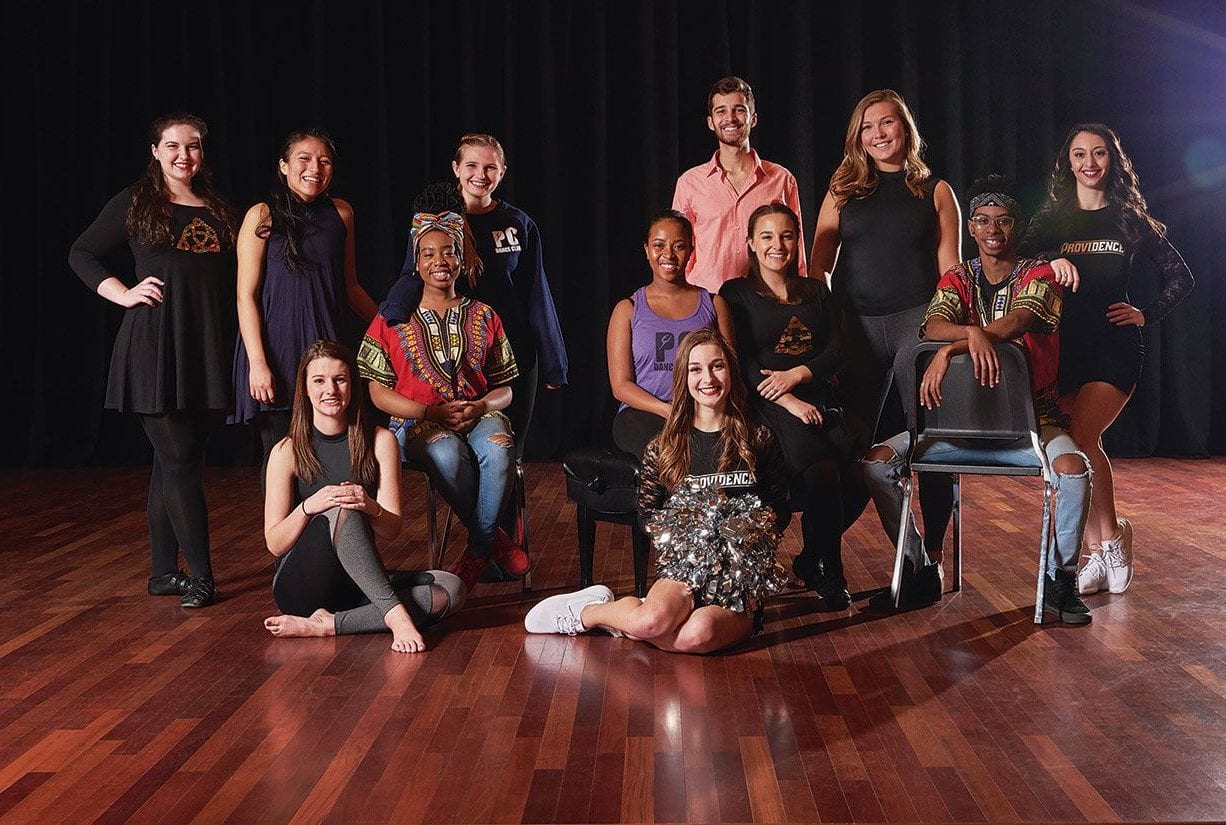 Dance is so popular at Providence College that studio space is booked to capacity. We invited students from Dance Company, Dance Team, Dance Club, Ballroom Dance, Irish Dance, Motherland Dance, and Step Team to participate in a photo session with photographer Karin Michele Dailey on a Saturday afternoon in January. Their precision, enthusiasm, and skills were breathtaking.
Special congratulations goes to the Dance Team, which came in fifth in the nation in the National Dance Association Championships.
Read about PC's dance minor and PC alumni in dance.
Ballroom Dance
Dance Club
Dance Company
Dance Team
Irish Dance
Motherland Dance
Step Team
Providence College dancers