November 03, 2022
Raised off Hope: The story of Judge Melissa DuBose '90
By Michael Hagan '15, '19G
For Judge Melissa DuBose '90, hope is more than a feeling or the motto on the Rhode Island flag. It's home.
DuBose grew up a short walk from Hope Street in Mount Hope, a working-class neighborhood on the east side of Providence. Today, she is an associate judge on the Rhode Island District Court, which she calls "the people's court." It handles "a little bit of everything." It is where people hear charges levied against them, where small claims are settled, and where civil domestic cases are heard.
"It's a court that meets people where they are at low points in their lives," DuBose said.
In addition to hearing cases, DuBose works diligently to achieve just processes and outcomes for all court users. (She prefers "court users" to terms like "defendant" and "plaintiff.") She sits on the court's Committee for Racial and Ethnic Fairness, which was born out of the tumultuous and tragic summer of 2020 to identify systemic racism in judicial institutions and processes. One focus has been fines and fees that convicted people continue to carry, sometimes long after they have completed their sentences. In collaboration with the Center for Health and Justice Transformation, the committee has eliminated more than a million dollars in such fees, freeing many from the judicial system for the first time in years or even decades.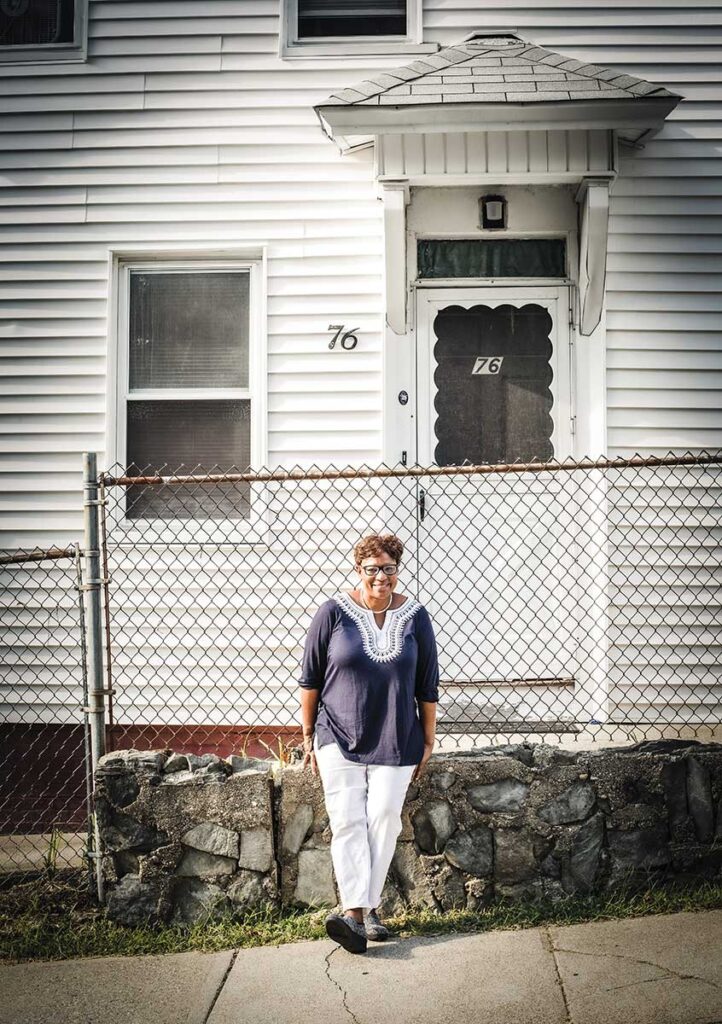 DuBose did not plan to become a jurist. After graduating from Providence College with a degree in political science, she became a teacher in Providence Public Schools. She was teaching history and civics at a public charter school when tragedy shook her community.
"A student I adored, a member of my student council, a kid who was always a bright spot in my day and loved by the community, in April of his senior year, committed a horrible murder of another student in an act of gang violence," DuBose said.
Her students had so many questions. Why would he do it? What would happen to him? How would the case be handled in the courts? DuBose felt helpless because she had no answers.
Her student ultimately took responsibility for the crime and served seven and a half years. DuBose exchanged letters with him during his sentence.
"I realized I needed to be an advocate for youth like my students in a way that extended beyond what I could do as a teacher," DuBose said.
For the next four years, she taught at Central High School in Providence while taking evening courses at Roger Williams University School of Law. After her graduation in 2004, she joined the Rhode Island Attorney General's Office as a special assistant attorney. She prosecuted juveniles — a difficult role to explain to her students.
"You can imagine the sense of betrayal that some of my students felt when they found out. They thought I'd be a public defender and champion for the underrepresented. And here I was prosecuting people just like that student I loved so much," she said.
But DuBose understood the power of a judicial gatekeeper. She had discretion. She was responsible for ensuring that redress was made to society and victims of crime, but she also ensured that the accused received due process and got a fair shake.
"I took my oath as a prosecutor very seriously," she said.
After working as a prosecutor from 2005-2009, DuBose was recruited to be the U.S. legal counsel for Schneider Electric, a French multinational energy management company. It was the first time she had a passport. She worked in corporate compliance, ethics, and fair trade until 2019, when she was appointed to the Rhode Island District Court by Gov. Gina Raimondo.
Her experiences as a young girl in Providence come to bear on her jurisprudence.
DuBose grew up in Mount Hope at a time when, as she puts it, "kids ruled the neighborhood." She recalls exploring by bicycle with friends. Her favorite place in Mount Hope — and one of her favorite places in the world — is the Rochambeau Library on Hope Street, about a quarter mile from her childhood home.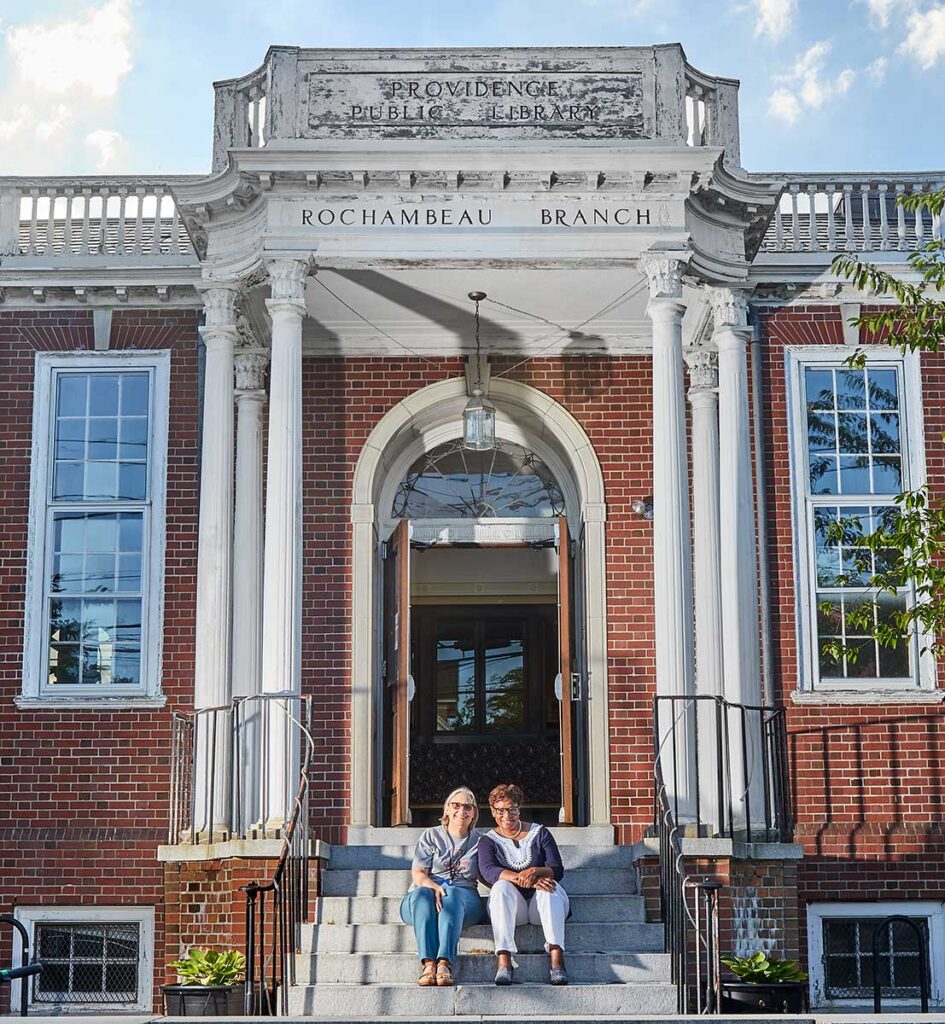 "The library was our second home. It was a magical spot where we could go whenever we wanted. All the librarians knew us. The relationship between a kid and a librarian is special. Kids have a little more control than they do with a parent or teacher. They can advocate for themselves and feed their own learning. For a naturally curious kid like me, the library was just the place to be."
At home, she shared a bedroom with her three sisters. At the library, she found space of her own.
"It offered all these nooks and crannies and hiding spots to read in. My favorite spot was the Russian room with its big oak table and Russian books and periodicals," she said.
Her father was a two-tour Vietnam veteran who suffered from PTSD. Her mother worked at the Phillips Memorial Library at PC while continuing her education. Sometimes, DuBose felt their struggles. On special days when they sold treats at school, she could never buy them. School field trips were out of the question, too. But in other ways, specifically in family and community, DuBose felt richly blessed. Most of her extended family lived nearby — and still do today.
"When you're poor but you live in a community with family and support, you don't realize that you're poor," DuBose said. "And that's how it was growing up in Mount Hope in the 1970s."
DuBose's family and neighbors always made occasions special. She cannot recall a disappointing birthday or Christmas, and some of her favorite memories are of neighborhood Easter egg hunts. She was surrounded by gifted storytellers and developed a penchant for storytelling herself. Her two sons poke fun at her for repeating herself.
"My boys accuse me of repeating stories," DuBose said. "I tell them they will one day, too. Repetition keeps family tradition alive."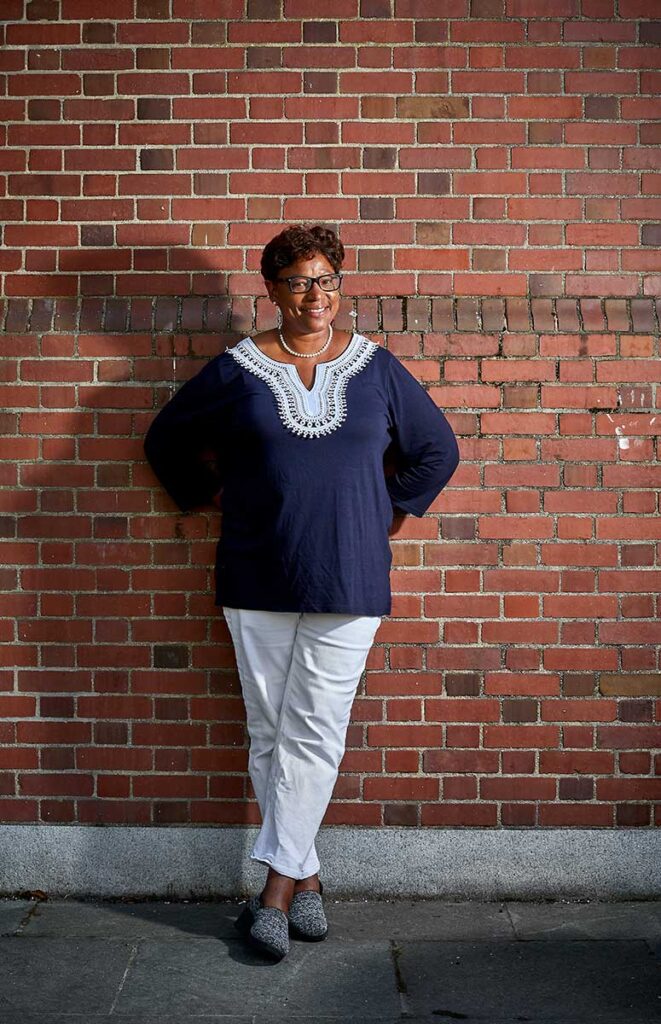 Growing up in Providence, DuBose was always aware of Providence College.
"PC had this electricity, this vibe. It seemed so far away despite being just across town. It felt unattainable and very attainable at the same time," she said.
Her path to PC began with a traumatic change. When her parents separated in her sophomore year at Classical High School, she moved with her mother and sisters to the Oak Hill neighborhood of Pawtucket. She left Classical for Shea High School. She was devastated.
Her Shea guidance counselor, Jeremiah F. Ryan Jr. '65, was "a big PC guy." With Ryan's help, and through her own kind and outgoing personality, she had a great experience at Shea, where she was awarded senior superlatives for "wittiest" and "most artistic." She wrote her college application essays about Joseph Conrad's Heart of Darkness and Eugene Maleska, the famed New York Times crossword editor (crossword puzzles remain one of her pastimes). In her senior year, she was admitted to PC.
Though she grew up in the same city, DuBose's first time on campus was the day she moved in. She quickly made friends but noticed that she was the only Black person in her friend group. For many of her friends, she was the first Black person with whom they ever had a close relationship.
"There were things we had to work through, but it was a good experience, no question about it," DuBose said. "I let that part of me that's a little more gregarious and a little more of a risk-taker shine. There was a place for that at PC."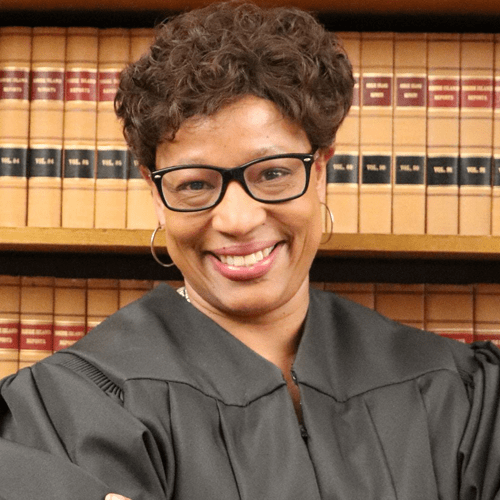 DuBose was a Friar through and through, cheering on the men's basketball team as it made its 1987 Final Four run, suiting up for the women's rugby team, enjoying parties, and committing herself to rigorous studies. Her closest faculty mentor was Sister M. Elaine Scully, RSM '64G, a Sister of Mercy and professor of religious studies.
Three decades after her graduation, DuBose remains a devoted fan of Friars basketball. In 2021, she was honored with a Personal Achievement Award from PC's National Alumni Association. She continues to reside in Providence, just north of Mount Hope in the Summit neighborhood. She sits on the board of the Rhode Island Foundation and remains a faithful patron of the Rochambeau library. Her family and neighbors frequently gather for barbecues.
"DuBose family barbecues are a big deal. Everyone comes out. It's great connecting with new generations of cousins," she said.
For her whole life, DuBose has been surrounded by the word "hope." To her, hope is always coupled with responsibility.
"Hope is having the confidence that you can make things happen," she said.
DuBose's greatest hope as a judge, and one for which she takes great responsibility, is for a judiciary that is universally trusted — and worthy of that trust.
"The library and the courts are both public institutions. As a kid, the Rochambeau library was somewhere I could go and feel safe and valued. I trust the people working there. I want court users to be able feel the same way about the judiciary," she said.
Listen to the PC Podcast with Judge Dubose
More from the Fall 2022 magazine
More Providence College news