May 18, 2021
Resolved to Change
By Ann Manchester-Molak '75
To witness history in the making is one thing; to participate in the development of that history is quite another. Entering Providence College in September of 1971 as a member of the first class of women, I, along with 286 other women, was both an observer and a participant in what would soon become a rapidly-changing campus environment.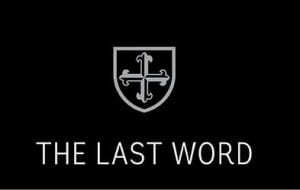 During the years leading up to college, the quest for peace, justice, and civil rights was starkly juxtaposed against riots and assassinations. We witnessed a new wave of the women's movement and were often startled by the power of the voices that emerged. As we tried to discern what was different from our mothers' generation, we became increasingly inquisitive about issues of equality for women. All the while, the ravages of the Vietnam War continued to incite enormous social and political unrest that is forever etched in our minds. The world was changing all around us, and we absorbed the chaos, discontent, and restlessness that were so pervasive.
While our mothers were inclined to be accepting of their place in society, we were hungry for ways to change it. The confluence of weighty societal issues had not only affected and shaped us, but caused us to pause, to question, and to consider more deeply what we could do to make this world a better place. Ours was a generation of women who sought something different.
Entering PC from an all-girls Catholic high school, I found that part of the PC experience would be familiar, as meaningful discussions we had had in high school — about virtue, values, equity, and truth — continued to be foundational to teaching and learning at PC. The moral dilemma in an ethics class taught by Father James Quigley, O.P. '60 still resonates with me today, as do the lessons of Auschwitz survivor and political science professor, the late Dr. Zygmunt Friedemann '08Hon., long remembered for his heady lectures on the perplexities of international politics. A colorful silk ascot tied neatly at his neck, Dr. Friedemann endeavored to explain the often-unexplainable circumstances of world conflicts.
The Dominican friars were not too sure what to make of it when we arrived. Clearly, there were some mixed reactions to the College's decision to go coed. But after a few months, it became clear to the friars that we were here to learn, to grow, to lead, and to re-imagine the world. Most of our male counterparts had come from coed high schools, so there was nothing unusual about having women among them in the classroom. It took a little longer for the men of the classes of 1972-1974 to get used to the idea of having women on campus. But as women demonstrated their prowess on so many fronts, walls began to crumble, and deep friendships began to form — friendships that have stood the test of time.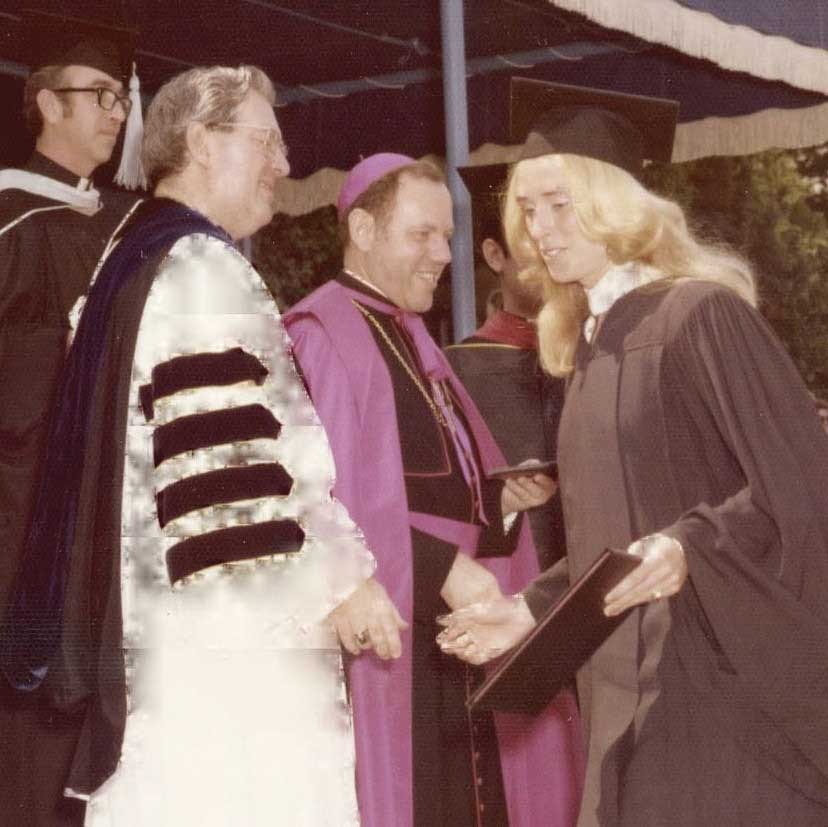 Providence College would help give us that opportunity to identify and recognize potential, to commit to becoming all that we were meant to be, and to provide us with the tools to do so. But as much as there was well-intended readiness to host this first class of women, we would become forever grateful for the advocacy we had from members of the administration and faculty — including Helen Bert, the first women's recreation director; Sally Thibodeau '66G, the first female assistant dean; Jane Lunin Perel '15Hon., professor emerita of English, and others. We were not looking for special treatment; we simply wanted to be treated fairly, the same as the men. The late Father Thomas R. Peterson, O.P. '51, then-president, listened attentively, and the College gradually gave way to much-needed infrastructural changes that helped level the playing field for women.
The first class of women to join the College also coincided with the initiation of the Development of Western Civilization Program. While challenging and rather uncoordinated in its nascent days, DWC provided an excellent opportunity to engage with many outstanding faculty members who piqued my curiosity in other fields of study. One year later, study abroad in Fribourg, Switzerland, quenched my appetite to absorb the essence of the humanities, and to more deeply experience what I had learned during four semesters of DWC.
Looking back at these days, I realize that we formed a tremendous amount of resilience as a group of groundbreaking women. We graduated in 1975 with ambitious plans, unwavering dreams, and an insatiable desire to be all that we could be. We were changed … but we also had changed PC. The first class of women at PC simply opened the door for others to follow, and follow they have — yielding scientists, civil servants, educators, doctors, lawyers, pilots, and notable contributors to countless other fields.
The title of this column, "The Last Word," has always intrigued me. The Last Word for Providence College is neither mine nor yours to write. The Last Word is an ever developing, ever-emerging, and ever-enduring narrative that has been, and will continue to be, written by all PC women … then … now … next.
Ann Manchester-Molak '75 is College executive vice president, the second highest administrative position, and is the first woman and lay person at PC to hold that position. She has served her alma mater since 1980 and is married to Andrew J. Molak, D.M.D. '75.
Celebrating 50 years of women
More from the Spring 2021 issue