September 09, 2019
Rev. Adam Young '06 – 'Worst Cooks In America'
Meet Rev. Adam Young '06, a competitor on the current season of "Worst Cooks in America" on the Food Network. Father Adam, the pastor of St. Paul Church in Cranston, R.I., jokes that God must forsake him in the kitchen, because he's so bad at cooking. Learn how he will use the $25,000 prize if he wins and how food factors into the Church's ministry.
Follow the Providence College Podcast on Apple Podcasts, Spotify, Soundcloud, Stitcher, Google Play,and YouTube.  
Visit Providence College on Facebook, Twitter, Instagram, YouTube, Snapchat, and LinkedIn.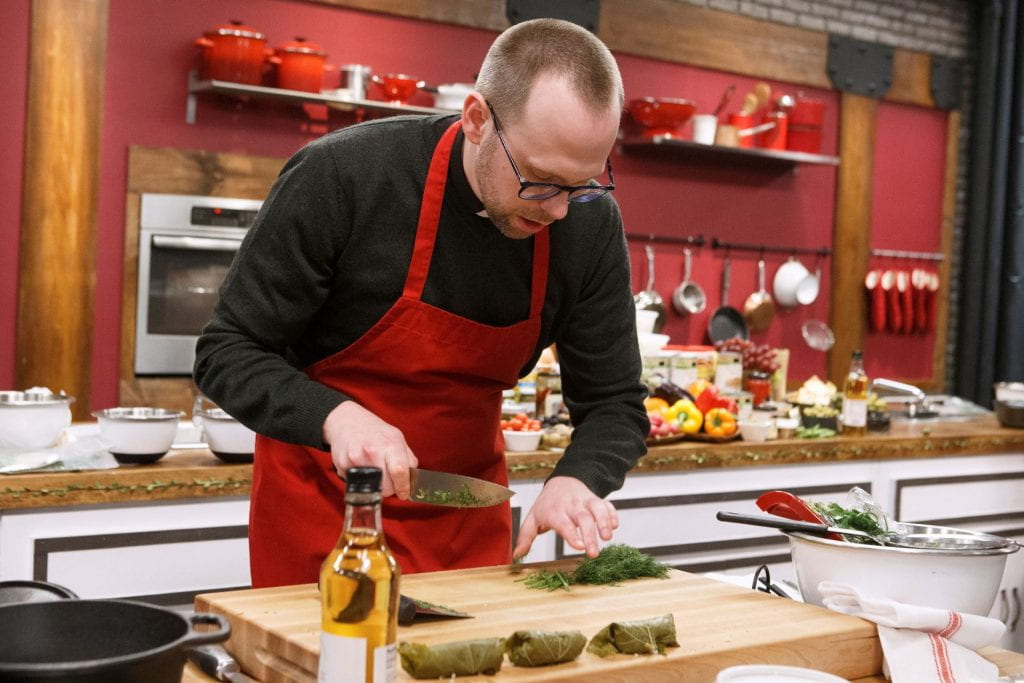 UPDATED: A member of chef Anne Burrell's team, Father Young was eliminated in the second-to-last episode. Watch full episodes at: www.foodnetwork.com/shows/worst-cooks-in-america