February 19, 2020
Roddy Foundation grant to bolster anatomy and physiology research
By Nick Wesman '20G
Students and faculty affiliated with the College's pre-health sciences curriculum track received a boost recently with the announcement of a $300,000 grant from the Fred M. Roddy Foundation.
The grant is the latest gift from the non-profit in a partnership with the College that formally spans more than 40 years. The Fred M. Roddy Foundation, which supports the fields of medicine, health care, and education, actually has provided funds for scholarships at PC since 1969.
The grant will support the construction of the Fred M. Roddy Anatomy and Physiology Lab, which will be housed in Albertus Magnus Hall in the PC Science Complex. More than 2,100 square feet of current lab space will be renovated to provide technological improvements for a lab that will serve both anatomy and physiology research by undergraduates and faculty.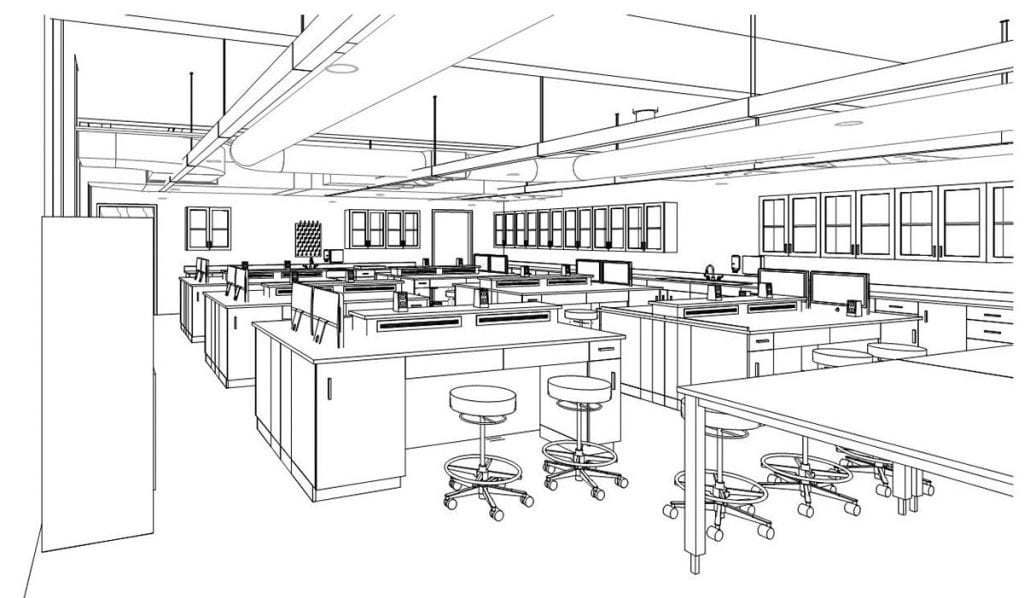 The Science Complex renovation, scheduled to conclude in December 2022, will entail gutting nearly an entire wing of Albertus Magnus Hall and completely rebuilding it with updated spaces, tools, and technology, according to Dr. David Baier, associate professor of biology, who teaches both Comparative Anatomy and Human Anatomy.
Students on a health professions track stand to benefit significantly from the updated space. Because students in the Health Professions Advising Program — intended for undergraduates interested in medicine, dentistry, nursing, and other areas associated with the body — go elsewhere to continue their education and training, it is imperative for PC to make sure they're ready for that step, said Baier.
He noted that one of the most significant elements of preparing students is the opportunity to work with human cadavers. It is a practice PC has long provided for students interested in pursuing careers in the health fields.
Medical schools largely do not require students to have taken anatomy at the undergraduate level, said Dr. Lynne M. Lawson, assistant professor of physics and the adviser for the health professions program. But the ability to interact with and learn from human donor bodies while an undergraduate is an advantage for PC students in that it is not common at the undergraduate level, said Lawson.
While working with cadavers gives health professions students a leg up on post-graduate studies and careers, the current lab setup restricts group learning and the instructor's ability to facilitate in-class demonstrations, said Baier. It can only accommodate small groups for dissections. While there are advantages to the personalized instruction, there is limited ability to provide demonstrations to a large group during class time.
"The current teaching space was retrofitted from the old anatomy lab, with tight spaces and minimal interactions for students with the cadavers," explained Dr. Charles Toth, associate professor of biology and department chair.
The new lab space will improve students' ability to work with the cadavers and provide professors with improved instructional tools.
"The new lab space has the capability to livestream from the cadaver room into the main teaching space so that all students will be able to interact in real time," said Toth.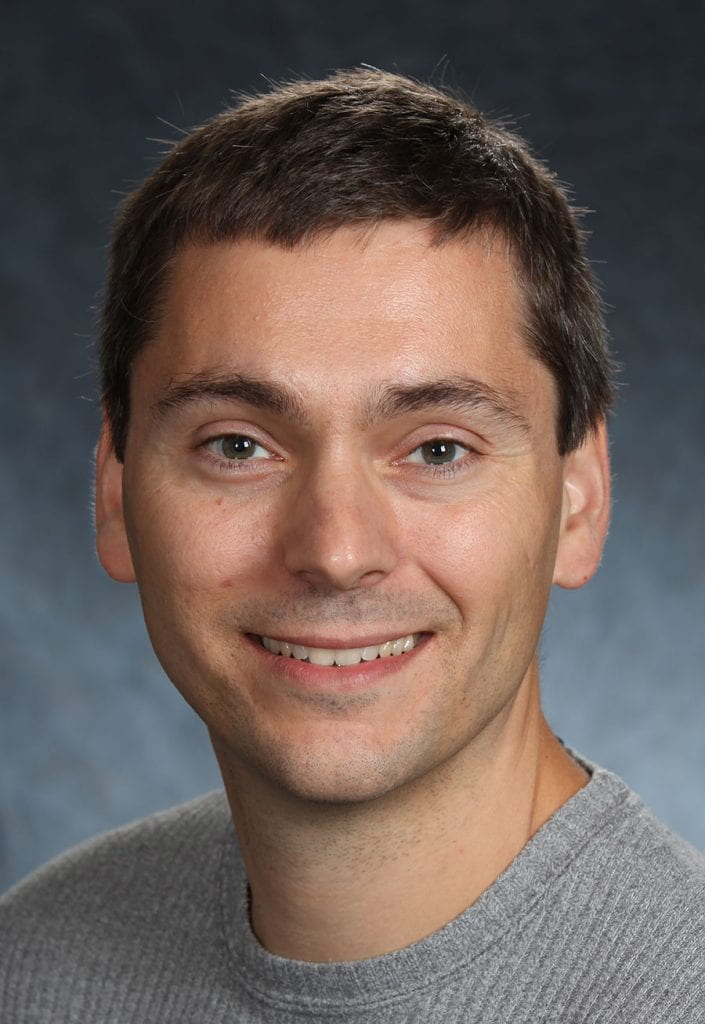 "It's going to be a much more interactive environment for different media," added Baier. "As I'm dissecting in the space for human donor bodies, I can share what I'm doing through video to the main lab. That's going to be a huge resource … being able to share the process, as well as the product."
The additional space will house both anatomy and physiology lab work. Approximately 60-70 students will take a course that utilizes the lab each year, Toth estimated, and the shared space could improve integration between anatomy and physiology courses in the future, he said.
Toth emphasized the Roddy Anatomy and Physiology Laboratory will ultimately enhance the academic experience and opportunities for students planning on careers in health fields.
"PC offers a unique, immersive training experience in the pre-health professions for undergraduates. A small number of undergraduate institutions do offer a human cadaver experience, but I would think that they would not have such a state-of-the-art teaching space dedicated to undergraduate instruction," said Toth.