April 19, 2017
Standing for Justice: Emily A. Benfer '99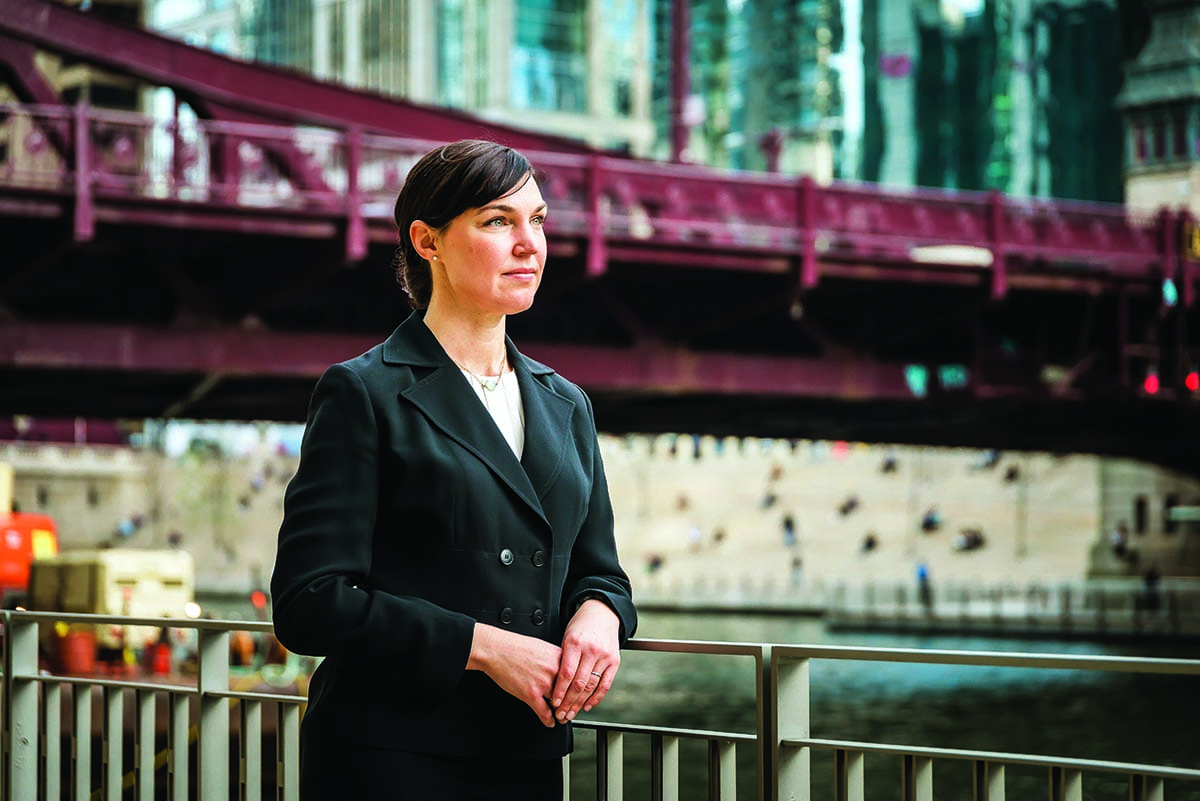 By Vicki-Ann Downing
Emily A. Benfer '99, who majored in English at Providence College, spent a summer studying fiction writing at the Iowa Writers' Workshop. Today, one of her favorite books is Horton Hears a Who!, Dr. Seuss' story about an elephant with sensitive ears who hears the cries of a tiny civilization. She uses it as an example when teaching her students at Loyola University Chicago School of Law.
Lawyers need large ears, too, Benfer said. "We have a special responsibility. When we hear about injustice, we can't fail to speak up. We must stand when others are inclined to sit," she said.
Benfer, a clinical professor of law, is the founding director of the law school's Health Justice Project, where she demonstrates exactly what advocacy means. In 2016, she led students on a mission to change an outdated federal lead paint regulation that was endangering children living in government-subsidized housing in Chicago and across the United States.
The Health Justice Project is "raising the next generation of socially-conscious attorneys and advocates" to help low-income people, single parents, children, and people experiencing disabilities, said Benfer. "We're seeing the results in the community. We put law students in the driver's seat and serve as their guide. It's fulfilling to watch a student grow as both a professional and a person while improving another person's life."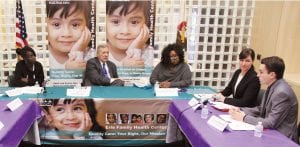 Benfer's path to advocacy began when she was a child growing up near Chicago. She learned about PC from a high school admissions counselor who knew she wanted to study outside the Midwest. On her first visit to campus, she was impressed by the sense of community. Friars Club members who led her tour were laughing and high-fiving each other.
"They were so excited about the school. They were having the time of their lives," said Benfer. "Freshman year, I became a Friars Club member myself, so then I was the one who couldn't help giving the high-fives. The College lived up to that every year that I was here, and there is the same sense of community today — a feeling of unity."
Living in Providence furthered Benfer's interest in travel. She spent her junior year at the University of Cambridge in England. After graduation, she entered the Peace Corps, volunteering for two years in Zimbabwe, Belize, and Thailand.
"I was looking to expand my understanding of the world," said Benfer. "The service ethos at the College inspired me. One theme that continues to surface is the common humanity that runs through all of us. Providence College does a really beautiful job of instilling that in students. I encountered humanity in an international setting, in a way that surpasses language."
Benfer returned from the Peace Corps inspired to become an international human rights lawyer. Her family had relocated to Connecticut, so while applying to law school, she worked as a paralegal and law clerk at the New Haven Legal Assistance Association. The nonprofit provides legal help to people who cannot afford it. She remembers a life-changing experience while working there.
"I met a caregiver, an elderly woman, blind, using a walker, caring for two children," said Benfer. "The apartment smelled of mold, with peeling paint everywhere. I went to open a window to let in some fresh air, and the woman, who could barely walk, just about tackled me. 'Don't touch the windows! Do you see those holes?' There were bullet holes in her window shades. 'We will be target practice.' This family was living in extreme poverty and horrific conditions, blocks from Yale University, arguably one of the richest institutions in the world. My focus shifted to poverty and health in the United States."
Benfer entered Indiana University School of Law, graduating in 2005. After law school, she was awarded a prestigious Equal Justice Works legal fellowship and spent two years advocating on behalf of children and families through the Washington Legal Clinic for the Homeless in the District of Columbia. She also was a teaching fellow at the Georgetown University Law Center, where she earned a master of law degree and served as a legislative lawyer in the successful campaign to amend the Americans with Disabilities Act in 2008. Those hands-on experiences taught her that law could be a barrier when not equally applied.
"For many of the clients I'd been meeting in my legal career, I was getting there too late," said Benfer. "I was reacting to injustice rather than preventing injustice from happening. While I was helping people who were homeless, I was realizing that I could have deferred their evictions, and the consequences, if I had met them earlier in the process."
I