December 02, 2016
Student entrepreneur's class-inspired laundry business still cleaning up
By LAUREN COTTA '19
A start-up business that targeted students and evolved from a Providence College marketing class continues to thrive three years after it was formed.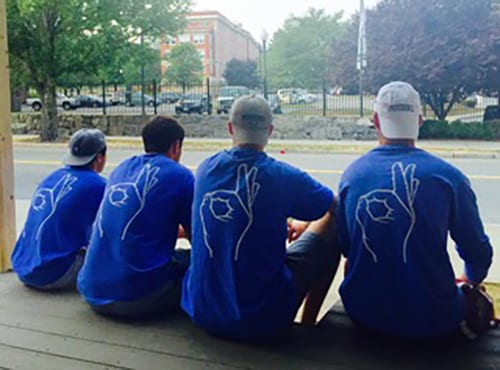 Nicholas Feloney '16 and his first-year roommate, Tyler Gustafson '16, cofounded their on-campus laundry service, CampusCleans, after being inspired by a project in their Principles of Marketing class. Students were charged with creating a product or service and its marketing campaign.
Feloney and Gustafson ended up managing their business throughout their college careers, employing more than 10 business students by their final semester at PC. Now, CampusCleans continues to serve PC students living on and off campus under the continued leadership of Feloney, who resides in Boston. However, Justin Walsh '17 (Weymouth, Mass.), a finance major, is responsible for the company's operations.
CampusCleans is a weekly laundry service in which students send out their laundry to have it washed, dried, folded, and returned to their residence by the next day. Students are offered semester-based package plans based on weight per week.
Feloney emphasized how his courses at PC helped him throughout his efforts to establish and maintain CampusCleans.
"PC's business classes helped me in most facets of the business," said Feloney, who majored in management. "What I found most rewarding was applying in-class business concepts to a real-world entity and turning a profit each and every semester."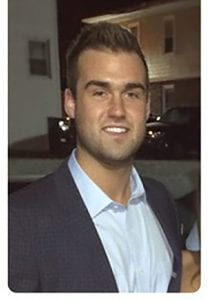 Feloney is in his first year at Suffolk University Law School and is interested in corporate transactional work. He credits his undergraduate internships, countless job offers, law school scholarship, and regular networking with prominent PC alumni to his experience with CampusCleans. He encourages current students to seek their own business ventures.
During the planning phase of the business, Feloney spent significant time researching the market, utilizing the SWOT analysis he learned in class. The analysis favored viability in the market, and he pursued the business.
Eventually, he registered the business, reviewed tax information, met with the vice president of a bank, and established a partnership agreement with a local laundromat. After working on the business throughout the summer before their second year, Gustafson and he were ready for business that fall. They even created a company website and had customized laundry bags made with the brand's logo printed on them.
Feloney and Gustafson set up various social media accounts to market CampusCleans and passed out flyers on move-in day — employing many concepts they learned from PC's marketing department. After their first week, they achieved a total of $7,000 in sales and were excited to continue growing the business.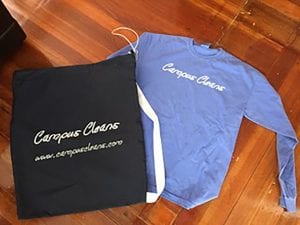 As the laundry service grew, Feloney and Gustafson learned that their business was in violation of the College policy that prohibits any business based on campus. They met several times with members of the College's administration, who worked with them to develop a structure that would allow them to serve the campus community from an off-campus location while also ensuring that students who utilized the laundry business would be protected. The latter concern led Feloney to purchase an insurance policy, which addressed liability and other issues.
As a result of their effort, the policy has been changed, and PC has put in place an application process to allow the entrepreneurial spirit on campus to flourish.
Feloney is proud to have left behind "a legacy rooted in entrepreneurial spirit and a precedent for future business students."
"My work on CampusCleans over the years has provided me with a knack for strict self-discipline and a thirst for self-improvement," said Feloney. "CampusCleans will continue to operate and expand its business. Most importantly, CampusCleans will continue to advocate for the importance of a more hands-on business curriculum rooted in student entrepreneurship at Providence College."