February 09, 2018
Students apply to PC in record numbers for fourth year in a row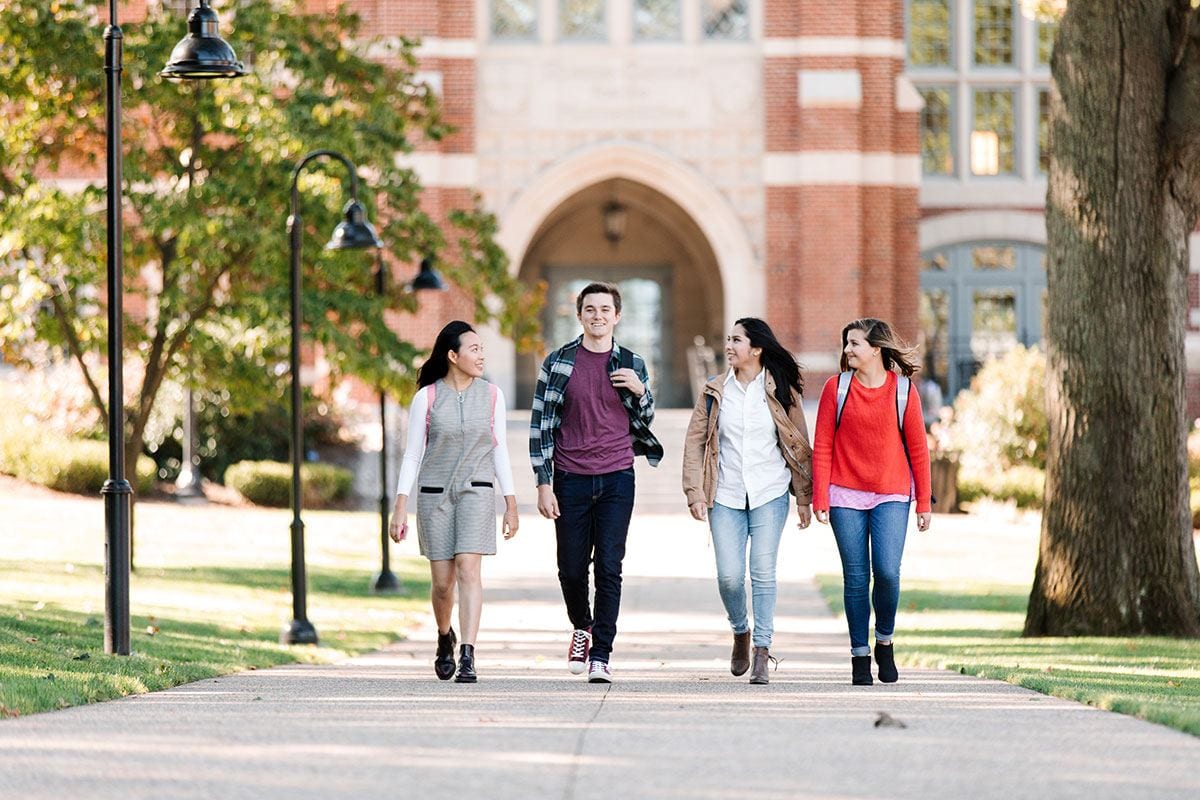 By Liz Kay
Providence College received a record number of applications to join the Class of 2022 — the fourth consecutive year of increased interest.
The College received a total of 11,414 applications, a 1.5 percent increase over last year.
"Our growth has been consistent," said Raul A. Fonts, associate vice president and dean of admission and financial aid.
Prospective students visiting campus are becoming more and more excited about the transformation of campus, the diversity and quality of our faculty, and the national recognition of the College, he said. Current students also are spreading the word. "Those are our best ambassadors," Fonts said. "Students are talking to their friends and siblings."
Admission staff also have done a lot to spread the word about Providence, visiting more than 1,100 high schools in 26 states this past fall to tell the PC story.
Fonts added that this growth is impressive especially because the pool of high school students in New England — the home of 65 percent of PC's applicants — is shrinking.
Though not unique to Providence, the other main trend is a continued shift towards students applying early. Early action applications increased by 7.4 percent, and the two early decision options saw an increase of 8.7 percent.
Fonts said four years ago, he would not have believed that more than 400 people would have applied early decision to PC, because the students commit to withdrawing all other applications to other schools if accepted.
"That tells you a lot about PC and the momentum the College has moving forward," Fonts said.