May 17, 2017
Taylor Gibson '17: Latin American experiences deepen advocacy for immigrants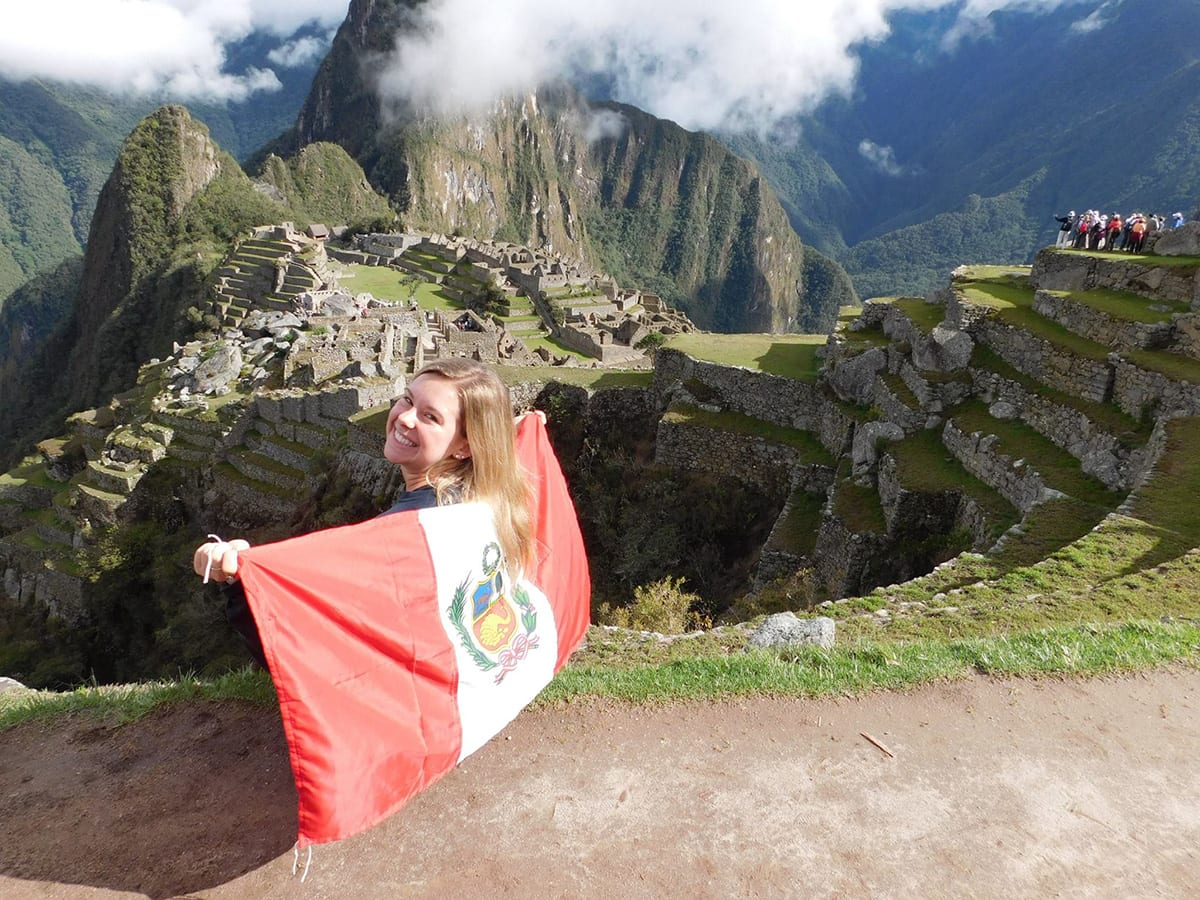 By Debbie Hazian
Study and travel to four Latin American countries prepared Taylor Gibson '17 for her future career as an immigration attorney.
Raised in Oswego, Ill., a western suburb of Chicago, Gibson became interested in learning Spanish upon joining an all-boys soccer team, primarily made up of recent Latin American immigrants.
That experience, coupled with her parents' teachings about using her privilege to fight injustice, led her to choose a double major in political science and Spanish, and a minor in Latin American studies.
When Gibson arrived at Providence College as a Liberal Arts Honors Program student, she became acquainted with the opportunities the College offered to study and live in Latin America.  She took three global service-learning courses, two to Mexico and one to Nicaragua, studied abroad in Peru, and completed a Fr. Philip A. Smith, O.P. Student Fellowship for Study and Service Abroad in Argentina. She also volunteered to work with recent immigrants at Dorcas International Institute of Rhode Island in Providence.
Gibson balanced her work abroad with an active and successful campus life — thanks to superior organizational skills — as a first-year orientation leader, a member of Student Congress for four years, and a member of the Board of Multicultural Student Affairs. She also managed to win 16 team and individual intramural sports championships — the accomplishment that makes her most proud.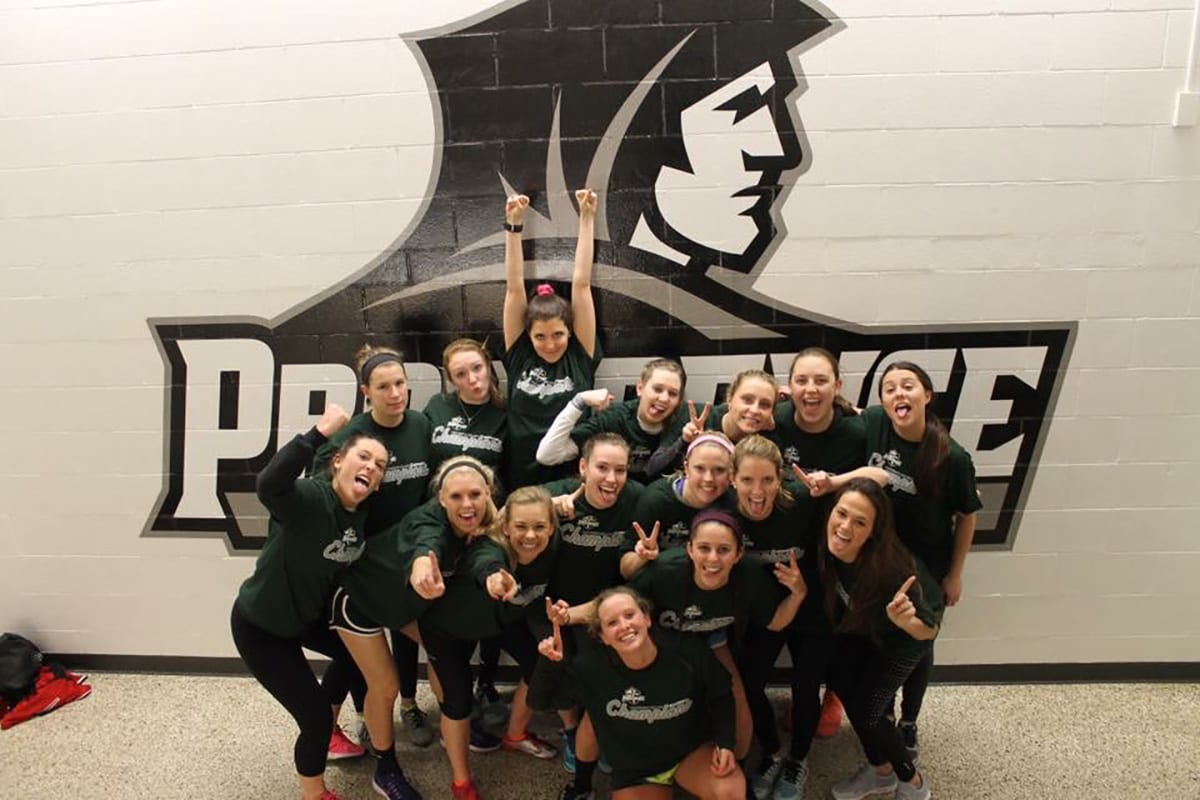 She will graduate on Sunday, May 21, with the top GPA in her Spanish major and magna cum laude honors, missing summa cum laude by just .03 points. She also will receive the Lida B. Aronne-Amestoy Service Award, which honors the legacy of an Argentine professor at PC who worked in Latin American communities.
Global service-learning, offered through the College's Feinstein Institute for Public Service and the Department of Global Studies in partnership with the Center for International Studies, provides students with an opportunity to travel abroad for community engagement during a school break and then analyze and reflect upon that experience in a related course.
Gibson's time abroad came in her Global Border Crossing class as a sophomore. She crossed the border on foot from San Diego, Calif., to Tijuana, Mexico. On the Mexican side of the border, her classmates and she worked with Esperanza International, a community development organization, working closely with the same groups of people she hopes to serve someday as an attorney.
Magali Garcia-Pletsch '13, program coordinator for global service-learning at the Feinstein Institute, quickly recognized Gibson's passion and drive.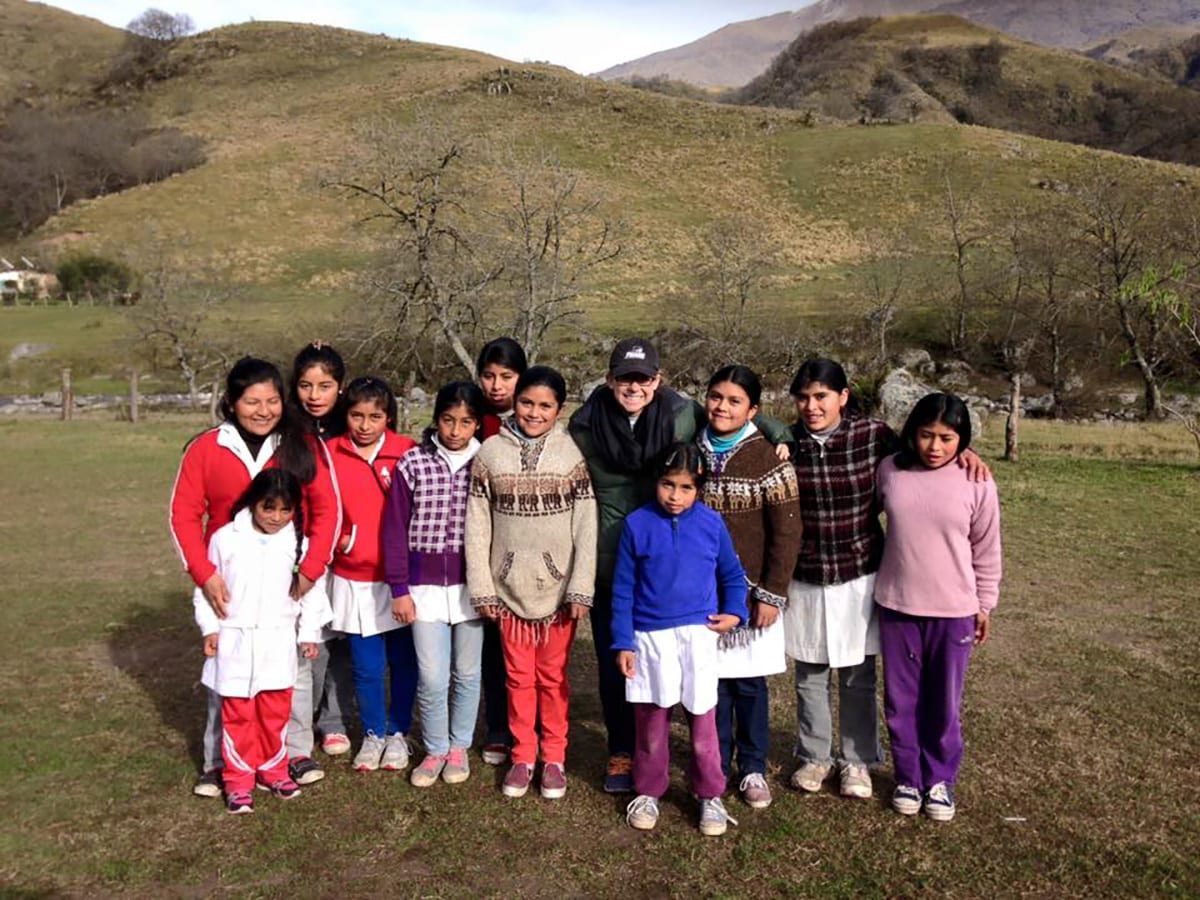 "Taylor has a real profound ability to critically reflect on her positionality and what she's learned in class, and then take that learning and act on it. Through this, she is able to uplift the voices and the experiences of the immigrant population in our country," said Garcia-Pletsch.
After completing her sophomore year, Gibson was selected for a Fr. Smith Fellowship in Argentina. The fellowship allows students to study and/or serve abroad at Catholic and Dominican sites. She taught English as a Second Language to elementary and high school students while living in a convent with 14 Dominican sisters. The older students were interested in learning about American holidays and traditions, so Gibson shared her own life experiences.
As a junior, she returned to Tijuana as a trip leader/course facilitator, where she helped to design the course syllabus and led reflections on global service-learning. Along with another trip leader, Gibson helped to develop and organize resources about the U.S.-Mexico border and global service-learning, for future Esperanza International volunteers.
"One of the reasons we asked her to come back as a facilitator is that she is really talented at transferring her passion into action and working with people from different backgrounds," said Garcia-Pletsch.
Gibson's enthusiasm was contagious.
"She encouraged others to learn as much as they can. The work site in Tijuana was particularly labor intensive, but she was always eager, energetic, and encouraged her peers to persist because it led to a bigger, more important goal," said Garcia-Pletsch.
Studying abroad in Lima — a city of 13 million people — offered Gibson an opportunity to live with a local family and take classes in Spanish during her junior year. This immersion solidified her fluency in Spanish.
Before her senior year, Gibson went to El Manzano Uno, Nicaragua, for her third global service-learning course, Storytellers in Our Communities. She worked with high school students to help them learn how to tell stories about themselves, work on their public speaking and English language comprehension, and support their community by sharing and recording their stories.
"Surrounding all of her work with the immigrant population, and encouraging her fellow students to also be advocates for social change, stems from a fundamental belief rooted in her Catholic upbringing that believes in the dignity of all people. That underlies all that she does," said Garcia-Pletsch.
The rigor of the Liberal Arts Honors Program provided Gibson with transferable life skills, especially in writing and public speaking, which will help her as an advocate for immigrants, she said.
She credits Dr. William E. Hudson, professor of political science and department chair, and Dr. Monica Simal, assistant professor of Spanish, as having a significant influence on her Providence College experience.
In the fall, Gibson will head to Washington, D.C., to study international law at American University.
"There are many unjust policies in our country involving immigrants," she said. "Migration is a human right. A lot of reform has to happen, and I hope to be part of that change."
"Taylor is exactly the kind of person we need in movements for social change," said Garcia-Pletsch. "Her empathy allows her to fight for, and with, people in authentic ways that will truly make a difference for communities across borders. With her tenacity, resilience, passion, and empathy, she is the best advocate for human rights in more ways than I can ever imagine."
Providence College, Gibson said, was a perfect choice.
"It's truly a small school with a big-school feel," she said. "I had the opportunity to meet with my professors every single day and get involved with clubs and organizations. I got to meet so many friends who had a positive impact on my life. I'm grateful that PC provided me with the opportunity to go abroad, and to use these experiences to succeed in the classroom."