December 02, 2021
The first coed: Maureen Whelan '75
By Vicki-Ann Downing
Maureen Whelan '75 was a senior at St. Francis Xavier Academy, an all-girls high school in Providence, when she was called to the principal's office in the fall of 1970. Representatives from Providence College were there to offer her a full-tuition scholarship, a chance to join the Liberal Arts Honor Program, and the opportunity to be celebrated as PC's "first coed."
"I think they chose me because they were looking for a good Catholic girl to put people's minds at ease," said Whelan, whose late father, Robert Whelan '50, graduated from PC.
As part of the marketing campaign, Whelan came to campus to pose for a photograph outside McVinney Hall. She was featured on the front cover of the college's Providence magazine under the heading, "The First Coed" — a photo she helped recreate for this issue.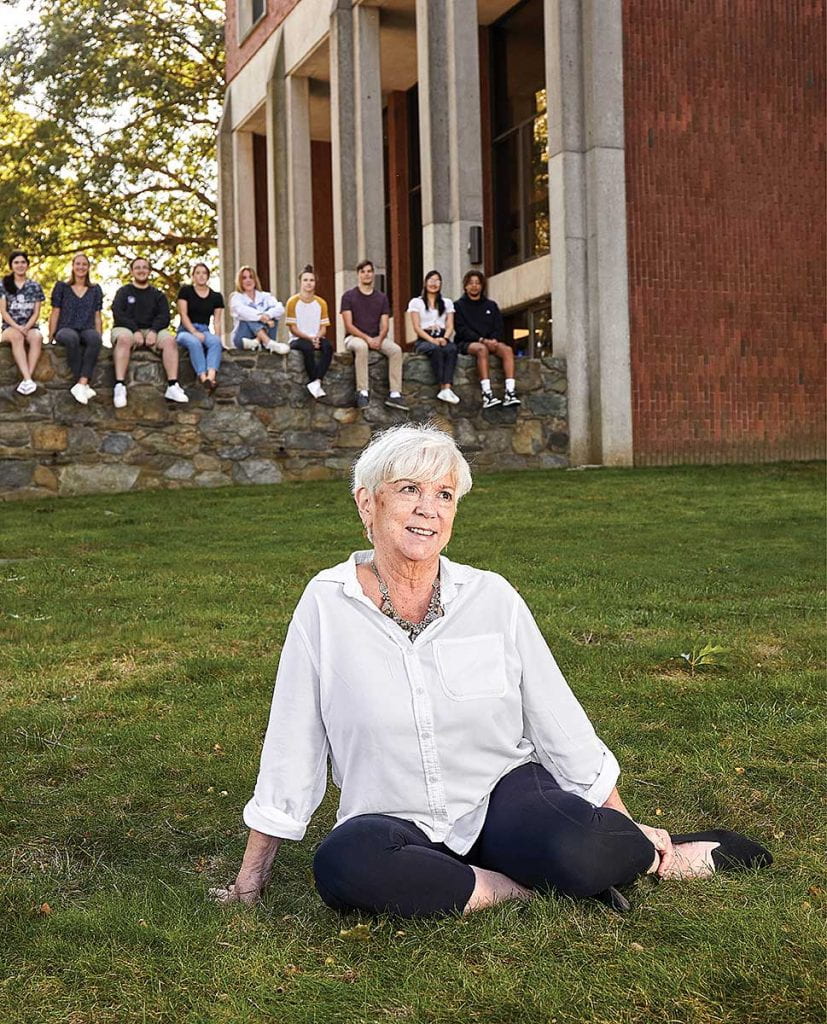 "I lived just a mile or two away up Smith Street," Whelan said. "My mother was a widow with six children, so I didn't want to go far, I had to be around. My father and my uncles on both sides went to PC on the GI Bill after the war. My maternal grandmother was always hosting the PC priests at her house for dinner. It was part of our family culture. One of them would even bicycle up to visit the family."
When PC opened its classrooms and residence halls to its first 287 undergraduate women 50 years ago, in September 1971, Whelan was among them. She majored in humanities and spent her junior year abroad at the University of Fribourg in Switzerland.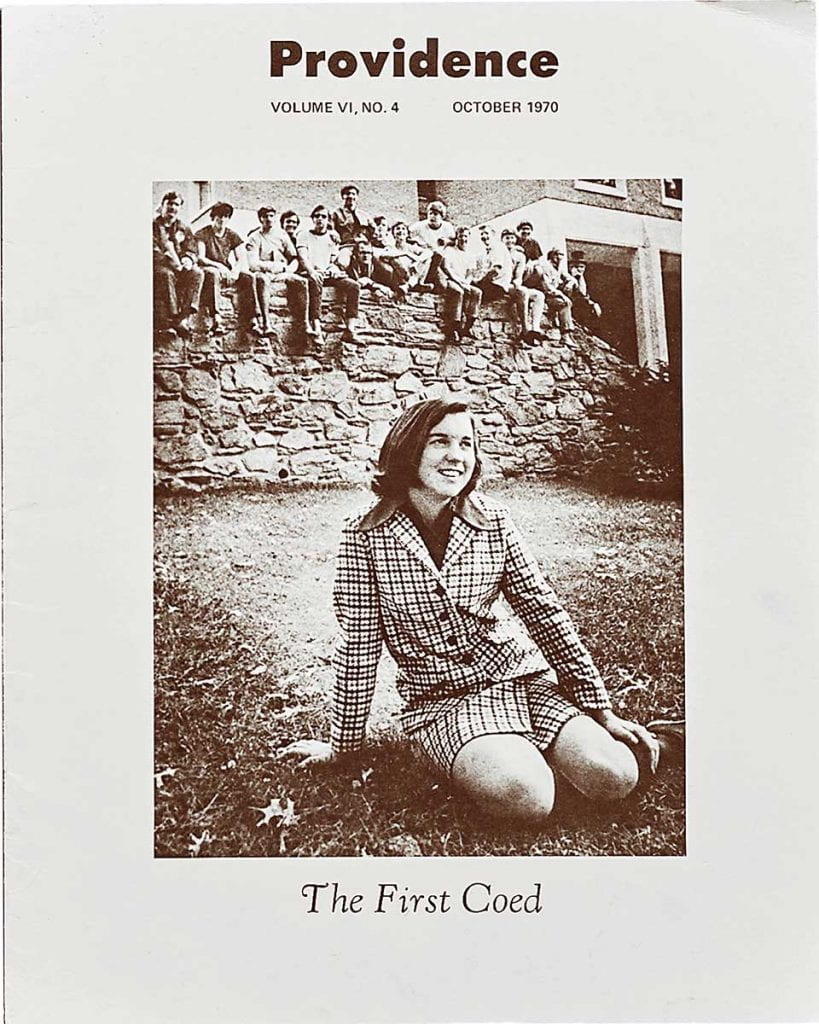 After earning a master's degree in special education from Rhode Island College, she worked in the Early Intervention System for the state of Rhode Island, helping infants and toddlers with disabilities and learning delays,and ran the training program at RIC's Paul V. Sherlock Center on Disabilities. She retired six years ago and now runs Sweet Cakes Bakery and Café in Peace Dale, R.I., with her husband.
"Providence College taught me critical thinking," Whelan said. "I spent my career in special education, but I never regretted getting my undergraduate degree in the liberal arts. You carry those lessons about history, literature, and the world with you as you go through life. I sound like a geek now, but I never regretted having that broad background."
Whelan is married to a classmate, Jim Creighton '75, and has three children, including Claire Creighton Perper, former coach of the PC Dance Team, and two grandchildren.
More from the Fall 2021 magazine
Celebrating 50 years of women