May 08, 2019
The Ruane Friar Development Center is a net gain for student-athletes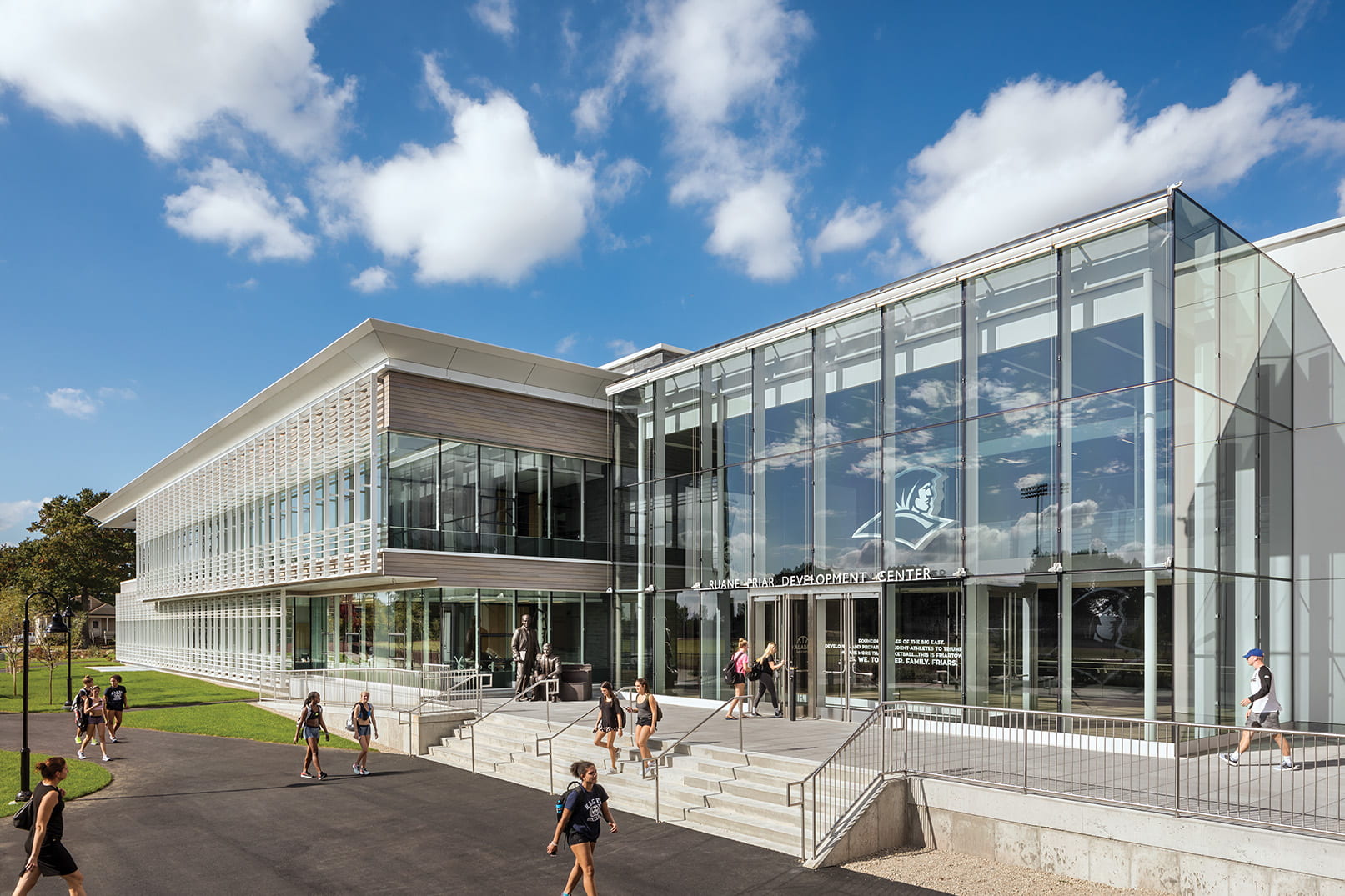 Phase I of the glistening Ruane Friar Development Center is a quantum leap toward ensuring that the Friars' men's basketball program stays on a national, championship-level trajectory year after year. The two-story, 56,000-square-foot center opened in August 2018.
Attached to Alumni Hall, the Ruane Friar Development Center features two practice courts; a suite of coaches' offices and team locker, training, and meeting rooms; and an expanded Canavan Sports Medicine Center. The latter facility includes an Innovation Lab stocked with state-of-the-art equipment designed to help all student-athletes perform at the highest levels.
Visitors to the Ruane Friar Development Center enter through the Calabria Lobby of Champions. The two-level space is highlighted by a large video screen on the first floor and trophies from PC's NCAA Final Four appearances in 1973 and 1987 on the second.
Made possible by a leadership gift from former PC trustee Michael A. '71 & '13Hon. and Elizabeth Ruane, the center will "have a tremendous impact on Providence College" and allow the Friars to recruit the nation's top basketball talent, said coach Ed Cooley.
"Great student-athletes want to train in great facilities. The Ruane Friar Development Center is a great facility," said Robert G. Driscoll, Jr., vice president for athletics and athletics director.
Phase 1 of the Ruane Friar Development Center