September 29, 2020
Theatre production season to feature Black-centered stories, voices
Register for "A Season of Change," 7 p.m. Wed, Oct. 21.
By Charlotte Smith '20 & '21G
In tune with the national and world dialogue on race, the Providence College Department of Theatre, Dance & Film is making an abrupt shift in its 2020-21 production season. Through the release of its recent production action statement, the department has announced that Black-centered stories will be the focal point of productions this academic year.
Prior to the announcement, an entirely different season had been planned, complete with the initial development stages of posters, season brochure, and securing the rights to productions.
---
2020-21 TDF Production Season Action Statement
The directors of theatre productions that will be presented this year by the Department of Theatre, Dance & Film at Providence College have committed to opening up space in the theatre season to tell Black centered stories and highlight Black voices in order to diversify our exploration of the human condition. We believe that the arts, and theatre in particular, should reflect and respond to the current activism and racial reckoning in our country.
As we move forward artistically and pedagogically, we are conscious of our responsibility to ensure that there will be a place for artists of color to be seen and heard in the theatre created at Providence College.
---
After the death of George Floyd in May and the social upheaval that followed, members of TDF's faculty, including the directors of theatre productions, began thinking about another function the theater could serve beyond its traditional cultural mission.
According to Jimmy Calitri, associate professor and managing director of theatre, the department's original plans were tossed out and the decision was made to "shake things up in our season" and essentially start from scratch.
Through the action statement and ensuing productions this academic year, TDF hopes that the Angell Blackfriars Theatre and the John Bowab Studio Theatre can be utilized as salient resources to spur productive dialogue about race relations and the importance of cultural diversity at the College and in society as a whole.
However, Calitri clarified that this idea of highlighting Black voices in the theater isn't new. He explained that while the theatre department shifted to this idea in response to the nation's social climate, this is something that has been in the works for quite some time.
"While we always did our best to hire diverse students, teachers, and directors, we continued to ask ourselves, 'How do we welcome a more diverse group?'" said Calitri. While there was always an intention to be inclusive and encourage students of all backgrounds to participate in theater, the department often had no vehicle to offer opportunities to diverse students, he noted.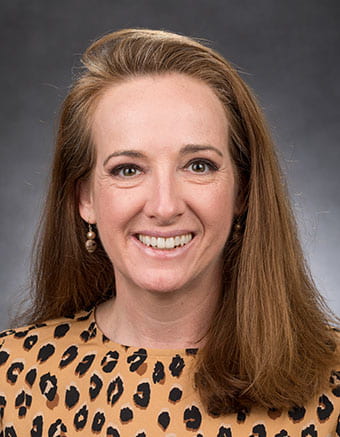 Erin Joy Schmidt, assistant professor of theatre, concurred, noting that while the desire was always there, the "how" was missing. She explained that as the events of the outside world unfolded, it made her ponder as a theatre professor how the theater could better reflect and respond to the world around it.
"We are not offering answers. We are offering stories of all types of people, those who look like us and those who do not, as well as those who think like us and those who do not," she said.
After surveying past productions, it was clear to members of the department that diverse characters were rarely at the forefront of its productions.
John Garrity '73, associate professor of theatre, reinforced that diversity in its productions is something the department is determined to improve and underscored the role theater can play in society.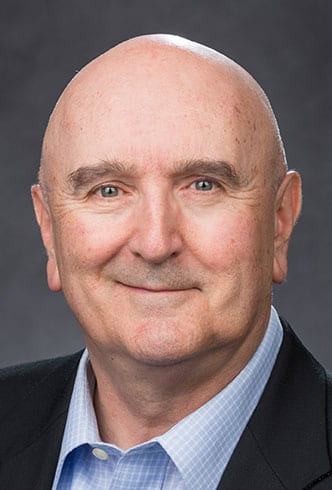 "We want to communicate to the College that the work we do is important. Going forward, meaningful plays will be selected that have to do with the contemporary world we live in," he said.
While there has been a flood of positive student responses to the action statement, Garrity explained that the department does not expect everything to fall into place immediately in terms of attracting diverse productions. In order to spur this growth, the faculty of TDF has committed to allowing students and others in the College community to translate their personal experiences and stories to the stage, rather than using existing literature as a basis for this year's productions.
Directors are creating original content with the help of students and alumni. A devised "movement" piece called CASTE(e), directed by Schmidt, will share various Black-centered stories proposed by students. Schmidt said that while she originally approached this project from the perspective of current world and national issues, after talking to students, she learned they were more inclined to focus on stories that were more "micro-based" on their experiences at PC.
Social media will play a prominent role in this project, as the "Black at PC" Instagram page is being used as the piece's center point. This Instagram page, where students post anonymous stories of racial injustice and inequality they encounter at the College, will shape the development of the production. Schmidt explained that while specific student stories will be told, the themes brought to light are quite universal.
Members of the department also are thinking creatively about how to engage audiences during this challenging time. While some pieces may be performed in-person and recorded for later viewing, others may be performed on Zoom, in the event it is not possible for actors to come together in one setting.
Schmidt mentioned that for the production CAST(e), she is hoping to incorporate a "talk-back" component, where audience members who are viewing the performance via Zoom can simultaneously send messages regarding the performance in the chat. This gives them a chance to share their own experiences and ask questions about the development of the project.
Garrity expressed that more than ever, the department is devoting itself this year to the rehearsal process leading up to actors' actual performances, and that excitement is building.
"Theater is an event, not something that is recorded. Everyone is together in one place, sharing their time. We are looking forward to getting back to this," he said.
Garrity emphasized his colleagues and he welcome the involvement of all members of the College community this production season. He asked that anyone interested in participating in any of the work the department creates to contact him. Six presentations are planned in 2020-21, with dates in some instances still under discussion.
Members of TDF also want to make it clear that their mission this year is not a "one and done" situation. TDF hopes this is the beginning of sustained diversity in multiple ways on the Angell Blackfriars Theatre stage.
"It is the mission of theatre to provoke thought and dialogue among people of all backgrounds. Regardless of the past, let's pull forwards and make it inclusive, positive, and productive," said Calitri.
Programs for the 2020-21 mainstage season
Echoes: Voices from the Void, directed by Patrick Mark Saunders '13 and Tobias Wilson; Oct. 15
Blackfriars Dance Concert, directed by Dr. Wendy Oliver; date TBD
CAST(e), directed by Erin Joy Schmidt; dates TBD
Writers' Summit: A Series of Original One-Act Plays Centered on Social Justice Themes, directed by John Garrity '73; Feb. 6 & 7
Violet: The Musical, directed by Jimmy Calitri; April 8-11 and 16-18
Nat Turner in Jerusalem, by Nathan Alan Davis, directed by Daniel Jameson '21; dates TBD