November 17, 2017
Around Friartown: U.S. Hockey Hall of Fame to induct Ron Wilson '77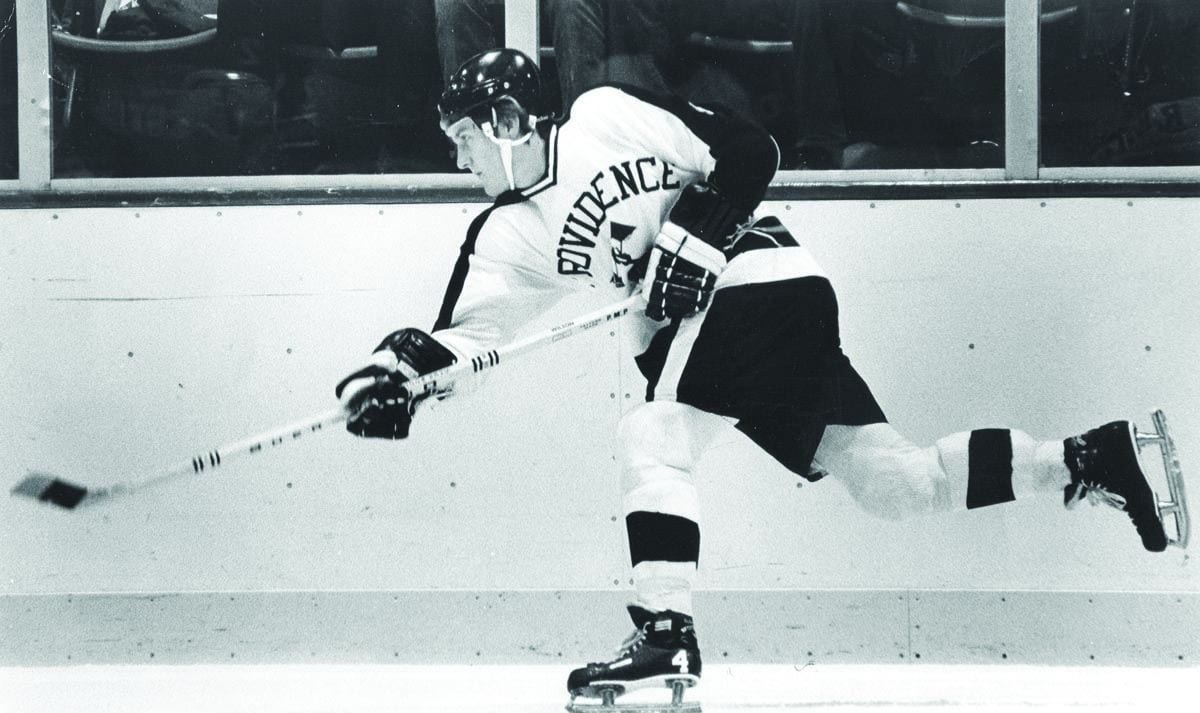 Ron Wilson '77, a two-time All-American at PC and a longtime NHL coach, was one of five individuals selected for induction into the U.S. Hockey Hall of Fame this fall.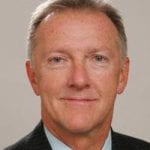 Wilson, who coached with five NHL teams during 18 seasons, is the all-time winningest American NHL head coach with 648 victories. He also coached with Team USA nine times, including leading the U.S. to the bronze medal in the 2010 Olympic Winter Games as head coach.
Wilson played at PC from 1973-77 and still holds the school scoring record — and the NCAA record for defensemen — with 250 career points.
The PC Athletic Hall of Fame inductee is the fourth Friar to be chosen to the U.S. Hall of Fame, joining player and coach Lou Lamoriello '63 & '01Hon., player Cammi Granato '93 & '12Hon., and Richard Rondeau, a former head coach.
Thirteen teams surpass national academic average
Led by the women's swimming and diving team and the women's tennis team with perfect rates of 1,000, 13 of PC's 17 intercollegiate sports teams exceeded the NCAA average of 981 in the Academic Progress Rate report for 2015-16, announced in May 2017.
The other 11 teams are women's soccer (997), women's track (995), women's cross country (995), women's basketball (994), softball (992), women's volleyball (990), field hockey (988), men's ice hockey (987), men's lacrosse (987), women's ice hockey (986), and men's basketball (984), which recorded its highest APR since the first reporting year of 2004-05.
The APR measures eligibility, graduation, and retention each term, with the 2015-16 figures encompassing rates from the 2012-13, 2013-14, 2014-15, and 2015-16 academic years.
Michals chosen to U.S. U-21 National Field Hockey Team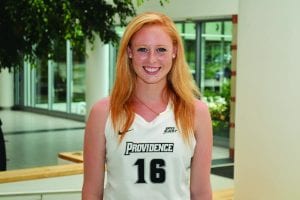 Field hockey midfielder/forward Mikayla Michals '20 (Needham, Mass.) was named to the 2018 United States Under-21 Women's National Team. She was one of 19 student-athletes chosen.
Her selection at the conclusion of the U-21 Junior National Camp came following her performance at the USA Field Hockey Young Women's Championship. That competition featured more than 130 collegiate and post-collegiate athletes.
Michals appeared in 18 games for the Friars in her first season in fall 2016. She scored four points on two goals, including one in a 3-2 BIG EAST Conference overtime win against Georgetown. In fall 2017, she finished as the Friars' second-leading scorer with 12 points on five goals and two assists, helping the team to an 11-8 record and a berth in the semifinals of the BIG EAST Tournament.
Neumann '17 selected PC's highest pro lacrosse pick ever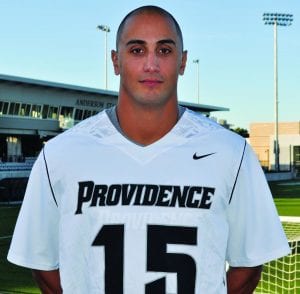 Defender Jarrod Neumann '17, who began playing lacrosse in his senior year of high school, was selected in the Third Round and 25th overall by the Florida Launch in the Major League Lacrosse Draft in May. He is the program's highest draft choice ever.
A Second-Team All-American, a Scholar All-American, and a three-time BIG EAST First-Team all-star, Neumann helped lead PC to BIG EAST Tournament appearances in 2016 and 2017.