November 18, 2019
Women's and Gender Studies Program's impact hailed at 25th anniversary event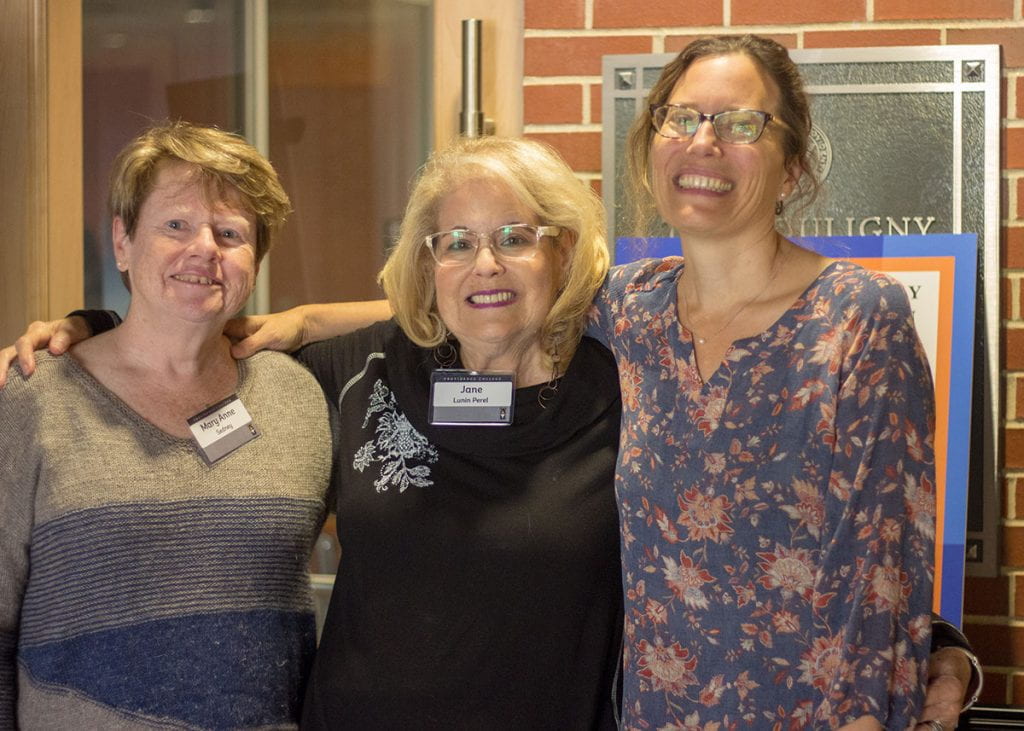 By Ealish Brawley '14
More than 100 members of the Providence College community gathered to celebrate the accomplishments and impact of the Women's and Gender Studies Program's (WGS) at a 25th anniversary tribute during a daylong program in The Center at Moore Hall.
Guests included former and current faculty members as well as administrators, staff, students, and alumni. Warm reunions between alumni and their cherished professors were a common sight throughout the silver-anniversary occasion, titled "Honoring Our Past; Celebrating Our Future."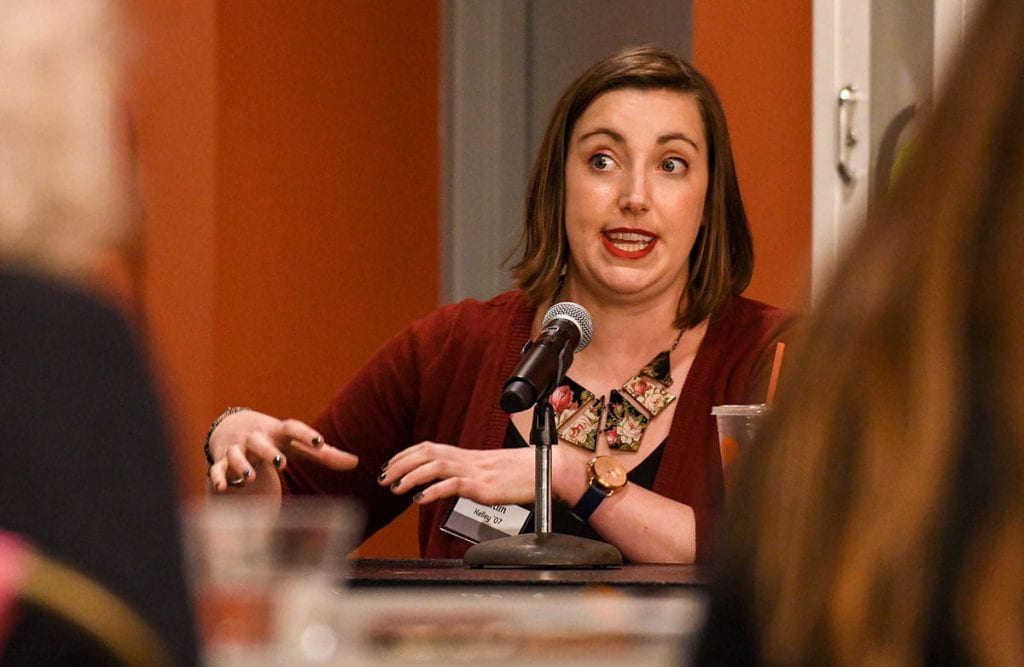 The celebration featured a keynote address and five panel discussions, led by the program's founders and by long-standing faculty, alumni, and current students. Topics included "Intersectionality," "Feminisms after Graduation," and "Unpacking Me Too." Panelists called upon their scholarship, employment experiences, and current events to answer questions put forth by Dr. Abigail T. Brooks, associate professor of sociology and of women's and gender studies and director of the WGS Program, and graduates Morgan Victor '11 and Amy LeClair '02.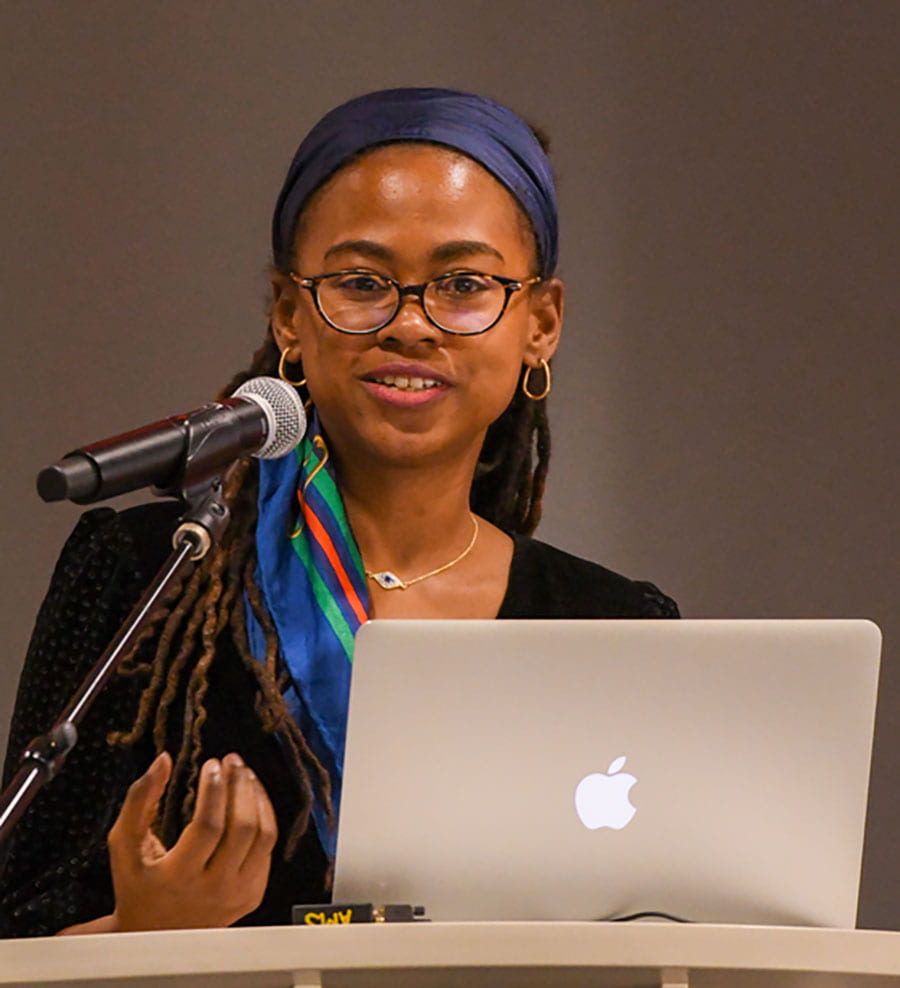 Before her keynote speech, titled "Step into Your Power," Jamia Wilson, activist, writer, and executive director of The Feminist Press, said this day was an opportunity to reflect and appreciate the history, advances, and accomplishments of the WGS Program. "Today we can see the seeds of change that were planted really bloom," she said.
"Gender" was added to the program's title this academic year. It is an addition which Jane Lunin Perel '15Hon., professor emerita of English and of women's and gender studies, and founding director of the original Women's Studies Program, called wise because it communicates acceptance and respect for differences.
The program's founding faculty members, along with their first group of dedicated students, worked tirelessly toward the passage of the program in 1994, she said. In addition to Perel, founding partners were Dr. Mary Anne Sedney, retired professor of psychology and of women's and gender studies; Dr. Deborah J. Johnson, professor of art history and of women's and gender studies; Dr. Charlotte G. O'Kelly, professor of sociology and of women's and gender studies; Dr. Wendy R. Oliver, professor of dance and of women's and gender studies; and Dr. Patricia M. Lawlor, professor of French and of women's and gender studies.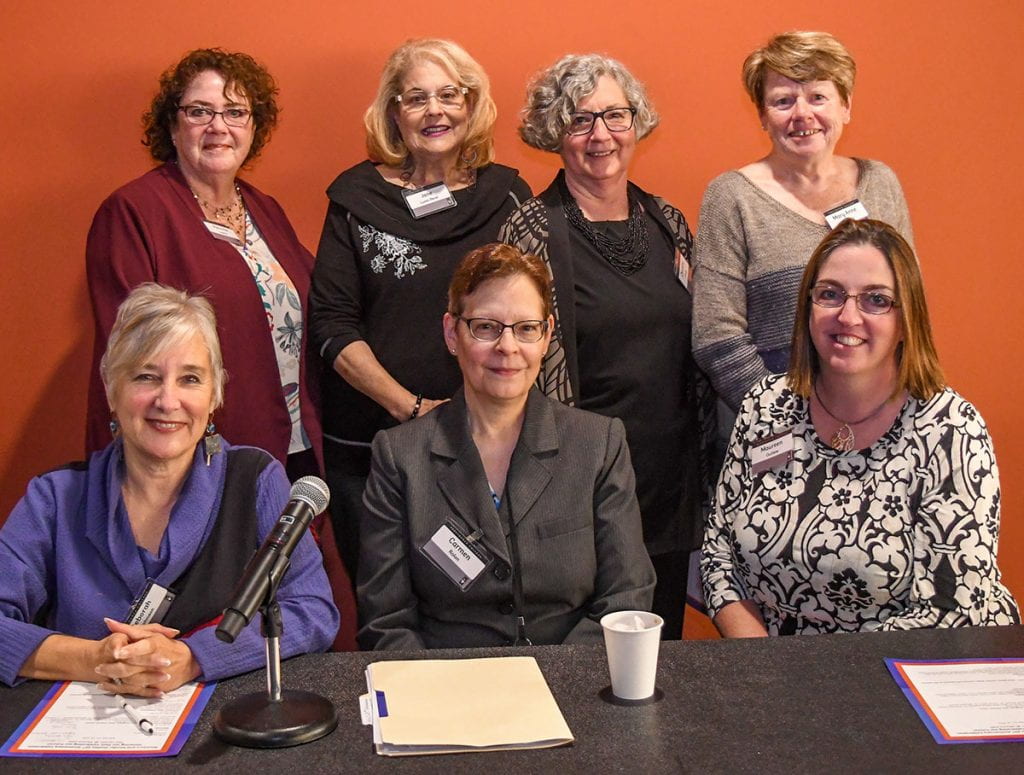 This interdisciplinary group of faculty members were already teaching courses in their own departments that could cross-list as women's studies courses and wanted these courses, and their students, to have a recognized scholastic home.
In order to assure the College and fellow faculty that women's studies was an academically rigorous discipline, the founding faculty organized student conferences, made public their syllabi's required readings lists, and met with other academic departments to encourage understanding and dialogue about their program.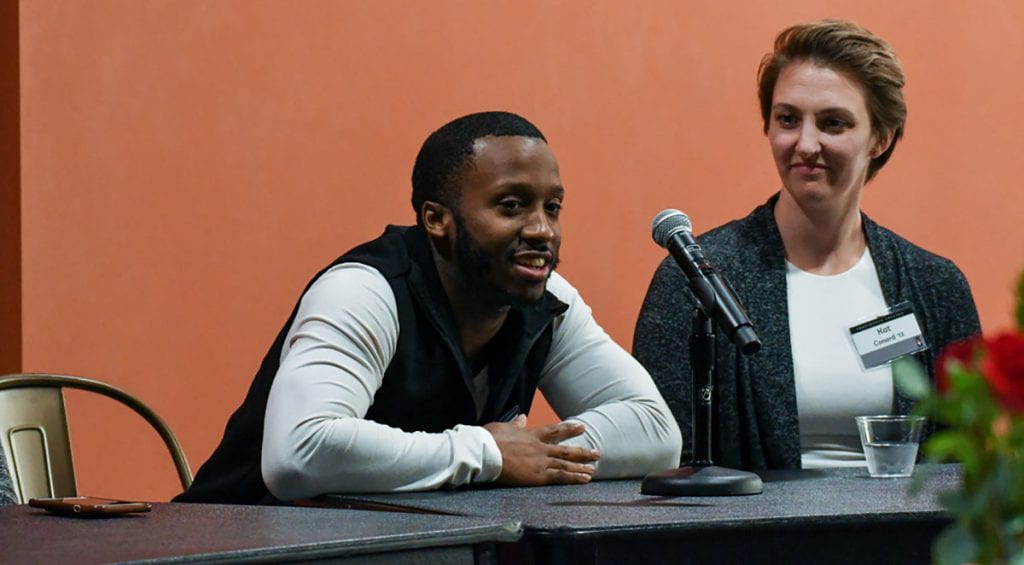 "Women's studies was one of the first disciplines, arguably the first, in the post-modern era to redirect, redefine, and revitalize scholarship across the board by introducing the concept of multiple 'lenses' through which to view our reading, thinking, and writing," said Johnson. "The goal was and is to reveal the most complete picture possible. This is its academic and scholarly purpose."
Current WGS majors study a variety of disciplines through these lenses. At least three of their required electives must be humanities courses and three others must be social- or natural science-designated courses. A total of 24 professors regularly offer these cross-listed classes.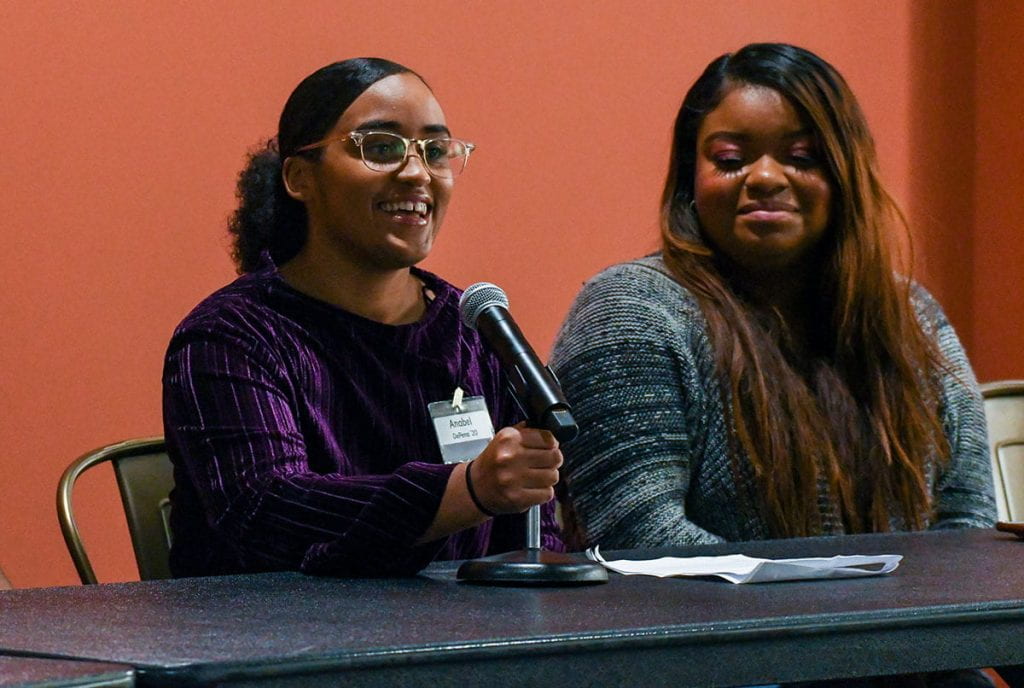 Faculty say that in addition to offering academic rigor, WGS provides a community-building experience and social home for its students. The College's commitment to promoting diversity and inclusivity is apparent in the WGS curriculum.
Brooks said, "Our classroom communities in WGS at PC are communities wherein students and faculty are supporting each other, wherein everyone has a voice, and everyone is listened to with respect, and wherein not only gender, but also race, class, sexuality, age, and other lived identities are recognized, respected, and utilized as intersecting and foundational lenses through which learning and community and knowledge building happens."
The current group of WSG majors and minors is the largest and most diverse in the program's history. Of the 17 majors and 23 minors, 17 are students of color and three identify as male. Brooks anticipates the total number will continue to grow over the course of this academic year and into the future. More and more students become interested in the discipline as they are drawn to WGS courses to fulfill the College's diversity proficiency, she said. More than 100 students are enrolled in WGS introductory and cross-listed classes this fall.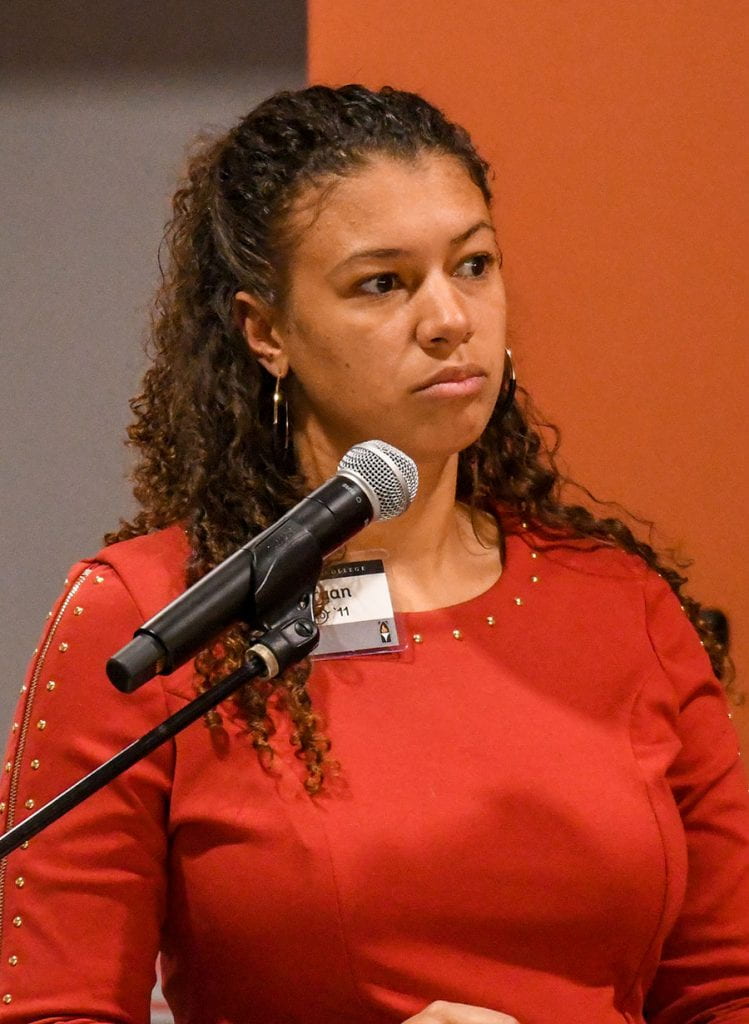 Karisneyca Gutierrez '18 & '20G, who graduated with a minor in WGS, had her interest in the discipline sparked when a friend encouraged her to enroll in the introductory course. She explained that her education in WGS did not end in the classroom, but that it demanded an active response in her life.
"I understand that as a woman I will face many hardships, but the things that I have learned in these classes are meant to empower me to make a change," said Gutierrez, who was one of the celebration's panelists.
Many of the alumni present at the 25th anniversary celebration shared how their PC education empowered them to effect such changes. These alumni sought careers in fields such as academia and higher education, medicine and public health, social work, government and public policy, journalism, and media and technology. Brooks explained that learning about matters of justice and injustice, as well as the many contributions women have made across the disciplines, encourages the program's graduates to seek such careers.
"This education sticks with our students and inspires them to make key contributions, with an eye towards improving gender equality and justice, in their rich and varied work," she said.