November 11, 2021
Bryce Cotton '14 is at home down under
By Brendan McGair '03
You're the star of the team and happen to be out in public. Perhaps you're at a shopping establishment or enjoying a meal at a restaurant in the company of loved ones or teammates.
Curious onlookers can't help but stare. Aren't you Bryce Cotton '14, Australian basketball superstar? Would you mind posing for a picture?
"I definitely get recognized," said Cotton. "It's a blessing, but I don't dwell on it or get too big-headed. I want to keep working hard and keep the same mentality. I'm grateful for where I'm at in my life, but I'm going to keep pressing for more. I've come too far in my life to relax now. I can't be complacent."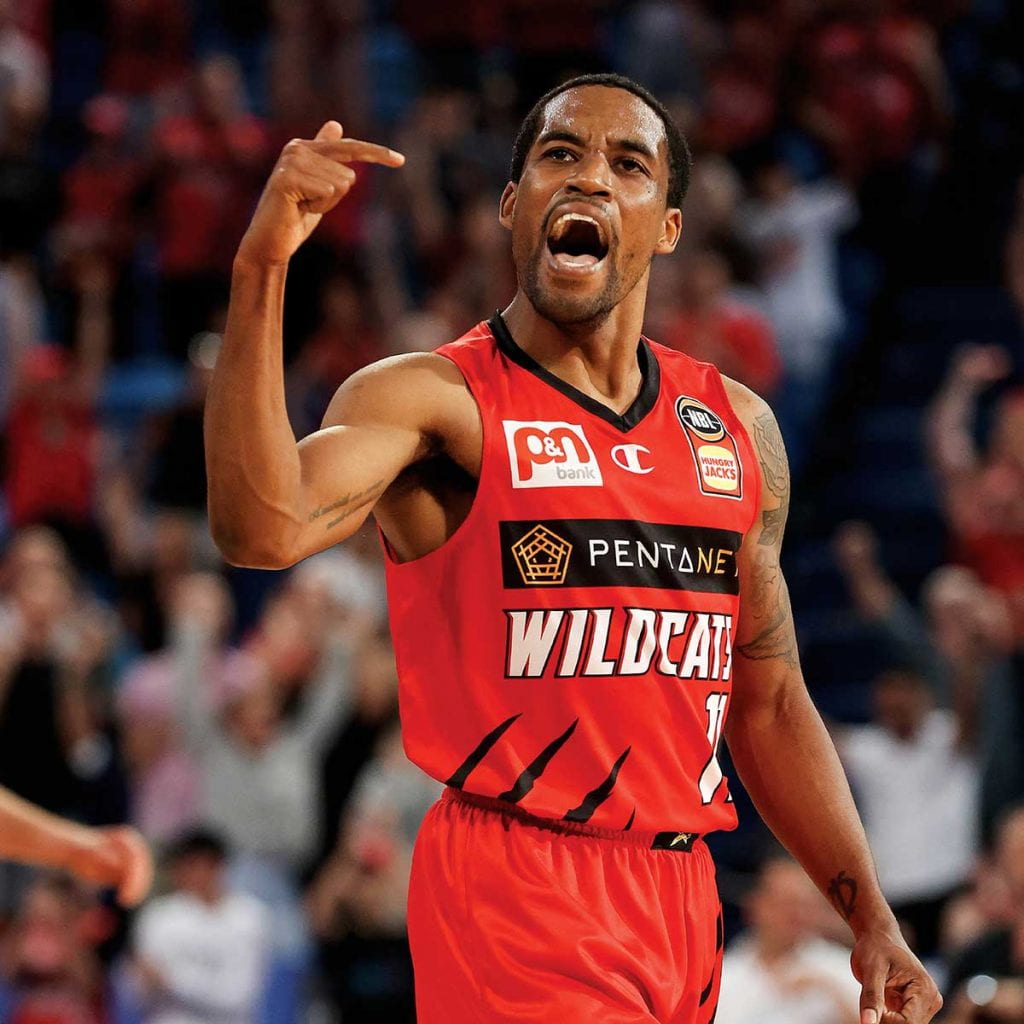 Hearing those words from someone who has become one of the headline attractions with Australia's National Basketball League, it's nice to be reminded that some things haven't changed regarding Cotton's desire to never settle on the hardwood.
Cotton heads into the 2021-22 campaign as a three-time MVP and a three-time league champion. Still, there was a time in his life when his basketball future hung in the air like a deep three-pointer.
Providence College basketball fans remember how Cotton concluded his time in a Friar uniform. He was a linchpin on the 2013-14 squad that captured the BIG EAST Tournament and subsequently laid to rest a 10-year drought of missing the NCAA Tournament. A two-time BIG EAST First Team selection, Cotton still ranks fifth on PC's all-time scoring list (1,975 points).
Not too shabby for someone who only came to Friartown when former Providence head coach Keno Davis and his assistant, Chris Davis, expressed interest as summer gave way to fall in 2010.
"If Providence had never offered me a scholarship, I never would have left Tucson, Ariz. I would never have gone to college," said Cotton. "Providence changed the whole landscape of my life. It gave me an opportunity. I'm forever grateful. But somehow and some way, I always believed I would be successful with basketball."
Looking back at his time as a Friar undergrad, Cotton recalls sitting in classrooms during his first year and hearing about the professions that his peers were hoping to pursue. It was part culture shock, part motivation.
"I'm hearing kids say they want to be a doctor, a lawyer, or an accountant. They wanted something in their lives that was prestigious, and they were actually taking the proper steps to do it," said Cotton. "Growing up in Tucson, I had never heard anyone say they wanted to be something along those lines."
"It let me know that we all have a story, but it's up to us to put in the work to get what we want," Cotton added. "You can't hope for something and think it's going to come."
Sometimes you find that one teacher who strikes a chord so profoundly that you're eventually comfortable with calling that teacher friend. Cotton developed a strong rapport with his American literature professor — Dr. Margaret Reid — that blossomed over time.
"She was a lovely professor and had great respect for student-athletes having to travel … flying back at 1 a.m. and being in class at 8:30," said Cotton. "She always checked in on me and has been helpful long after I graduated from PC. It was beautiful to have that kind of connection with a professor. She's someone who I now consider a friend."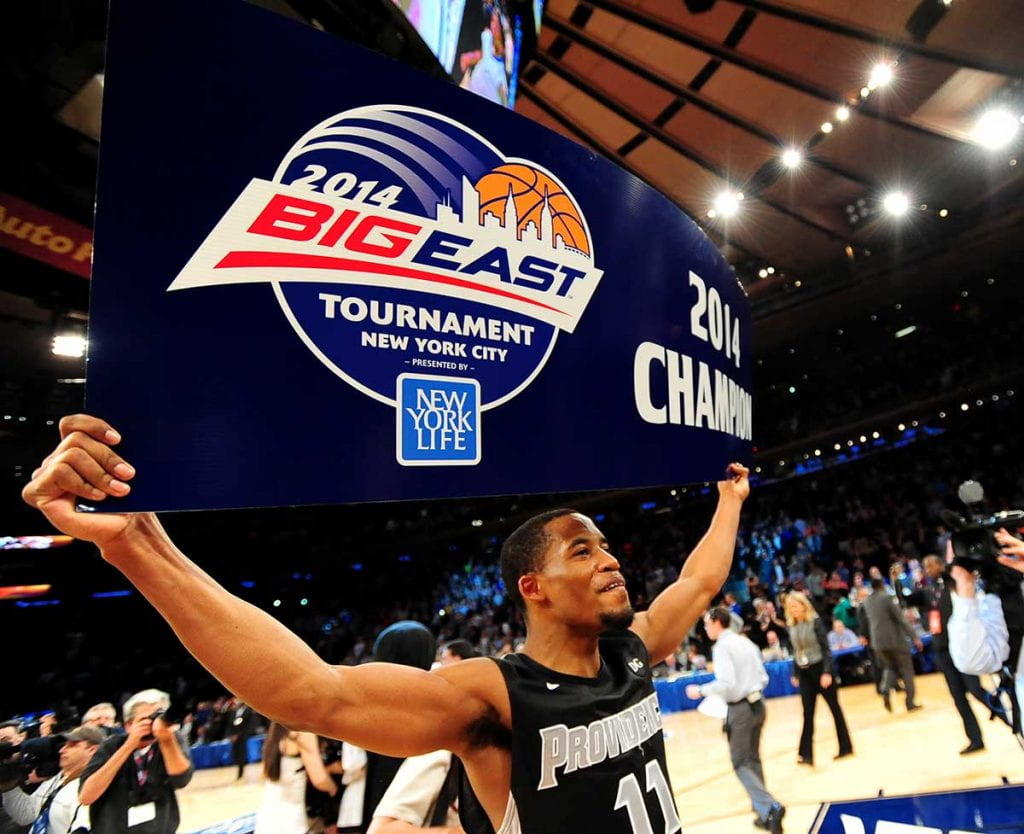 Cotton remains in regular contact with three Friar teammates — LaDontae Henton '15, now special assistant to head coach Ed Cooley; Kris Dunn '16, who played in the NBA in Minnesota, Chicago, and Atlanta; and Rodney Bullock '18, now playing in Europe. He also checks in regularly with Ben Bentil, who declared for the NBA Draft following the 2016 season. Cotton and Bentil were never officially on the same roster, but crossed paths during summer workouts at Alumni Hall.
"None of those guys were strangers to the gym, but with Ben, it always seemed he was either leaving or coming in at the same time I was," said Cotton. "He was a gym rat. I respect people who grind hard to get where they get."
Cotton arrived in Australia in early 2017, the latest stop in a basketball odyssey that included time spent with six NBA teams. He thought it would be a six-week stint. It was his first English-speaking country after spending time in China and playing in the Euro League.
"That whole appeal, it meant so much to me," Cotton said. "It had such a great impact on me and made it easy to assimilate to the city life … going out to restaurants and people speaking the same language. It was very comforting."
Winning a title in his first year with the Perth Wildcats was a selling point in his decision to stay. It came roughly two months after he signed.
"I was like, 'OK, let me come back for another year and see what it's about for a full season," Cotton said.
Fast forward to today. Cotton is coming off a 2020-21 season with the Perth Wildcats where he led all Australian players in scoring for the fourth time in as many seasons. Regardless of the country, it's clear his penchant for filling up the hoop remains intact.
Now 29, Cotton is married — he met his wife, Rachael, while enjoying some R&R on an Australian beach — and has a daughter who turns 2 this month. His wife didn't know too much about basketball when they met, "but she's definitely into it now," Cotton said.
As for fatherhood, "Just seeing a little version of yourself every day … if you ask me, I think she looks like I did as a kid. I get a real kick out of that. Seeing her in the stands in a Wildcats jersey — when we had games last season that weren't past her bedtime — was pretty awesome."
Additional proof that Australia and all that goes with it agrees with Cotton came when he applied for and was granted Australian citizenship.
"I loved the country even before I met my wife and we had a daughter. Now that I have those two, it only enhances my love of what this country has given me," said Cotton. "It's become a home away from home."
For all the success and notoriety that he's achieved on the smallest of the seven continents, Cotton is well aware that every story needs a launching point. For that, he will always be indebted to Providence College.
"I'm blessed to have a miracle happen in my life," said Cotton.
Brendan McGair '03 is a freelance writer from Cranston, R.I.
More from the Fall 2021 magazine