October 18, 2018
George and Karen Oliver '09P donate $1 million for basketball practice court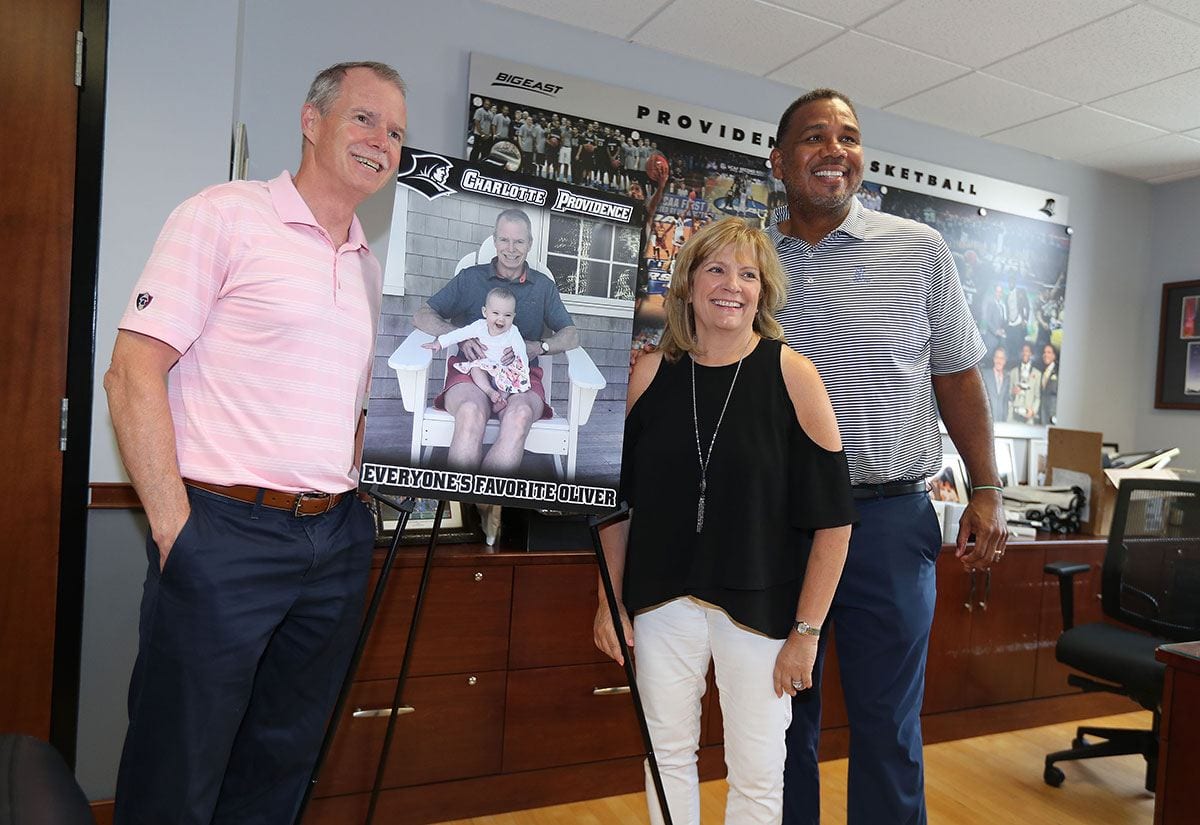 By Vicki-Ann Downing
George and Karen Oliver have been followers of Friar men's basketball since their son, George Oliver, Jr. '09, was a student at Providence College.
"George, Jr. is a huge fan," his father said. "There were a few bright spots when he was a student here. When Ed Cooley came in as coach, he breathed life into the program. In 13 years, we've seen a night-and-day change at PC. The College has evolved into a serious competitor in both athletics and academics."
The Olivers, who live in Milwaukee, gave $1 million for one of two basketball practice courts in the new Ruane Friar Development Center. (The other was a gift from Billy Donovan '87 and Christine Donovan '86.) The Olivers toured the new facility in August with Cooley and John M. Sweeney, PC's senior vice president and chief financial officer.
George Oliver is chairman and CEO of Johnson Controls, a global leader in buildings (HVAC and building management systems) and power solutions (automotive batteries) with $32 billion in revenue and 120,000 employees. He is a trustee of the Pro Football Hall of Fame and a member of the board of directors of Raytheon Company. George and Karen grew up in central Massachusetts and met while students at Worcester Polytechnic Institute, where George serves as a trustee.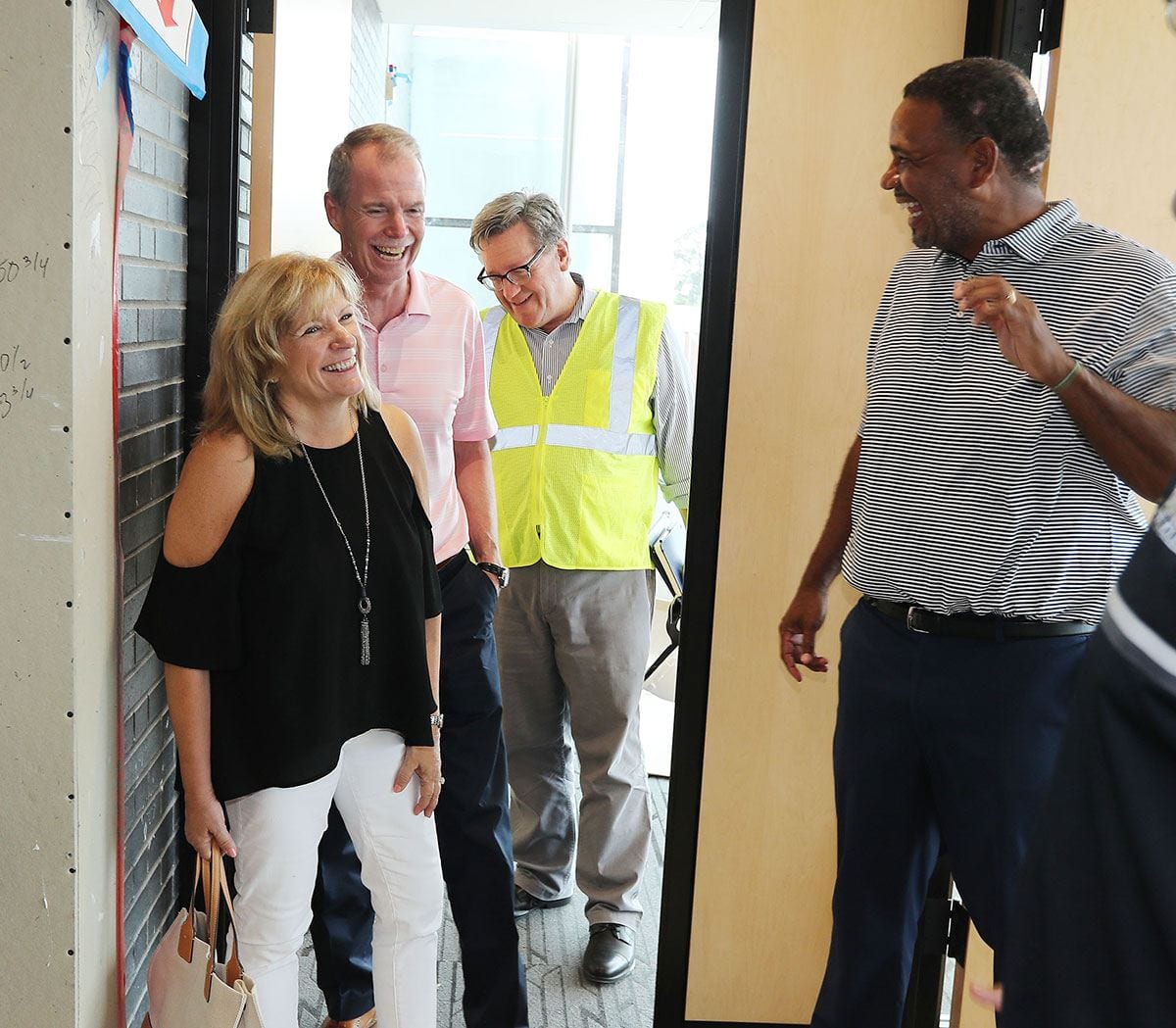 They have developed a close relationship with Coach Cooley, who visits their Cape Cod home every summer.
"We talk about the Friars, but we also spend a lot of time talking about leadership and building teams," said Cooley. "Having the support of the Oliver family means everything to me. Their generosity is a testament to the strength of the Friar family."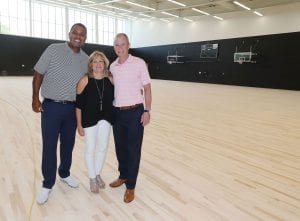 George Oliver, Jr. majored in finance at PC, earned an MBA from New York University, and is a finance manager for American Express in New York City. He married a classmate, Alison Murphy Oliver '09, who is a marketing executive for The Weather Channel. Their daughter, Charlotte Providence Oliver, was born in March. Her middle name honors Alison's grandmother, whose first name was Providence.
There are other PC connections in the family. Alison's brother is James B. Murphy '05, and Karen's brother, Dr. David A. Zalewski, has been a finance professor at PC since 1990.
George Oliver credits College President Rev. Brian J. Shanley, O.P. '80 with bringing PC to the top of its game.
"Father Shanley has done a phenomenal job," Oliver said. "He's had a vision, and he's remained focused on that vision, and he's rallied support from alumni and others."
This story was originally published in the Fall 2018 Providence College Magazine.