April 12, 2023
Hill Harper, actor and author, to be featured speaker at Providence College commencement
Hill Harper, J.D., a humanitarian, author, and actor best known for his roles in The Good Doctor, CSI: NY, and He Got Game, will be the featured speaker at Providence College's 105th Commencement Exercises. The undergraduate ceremony for the Class of 2023 will take place at Amica Mutual Pavilion in downtown Providence on Sunday, May 21, 2023, at 11 a.m.
A separate commencement for School of Continuing Education and graduate students will be held on Friday, May 19, 2023, at 6:30 p.m. in Peterson Recreation Center on campus. The keynote speaker will be Sheila M. Harrity '87, Ed.D., a former Friars basketball player and lifelong educator who was National High School Principal of the Year in 2014.
Harrity also will receive an honorary degree at the undergraduate commencement.
Also receiving honorary degrees, in addition to Harper and Harrity, will be:
• Rev. Msgr. Alex Bobby Benson '97G, director of Matthew 25 Ministries, which cares for people with HIV/AIDS in Koforidua, Ghana. He holds a graduate degree in theology from PC and worked closely in Ghana with the late PC engineering professor Stephen J. Mecca '64, '66G, '19Hon. on health initiatives in Ghana.
• Charles M. Borkoski '71, retired vice president for marketing and portfolio development at McLaughlin & Moran, a major Anheuser-Busch distributor. His dedicated service to the college has included being president of the National Alumni Association and membership on the Board of Trustees Student Affairs Committee.
• Donna J. Formichella, M.D. '78, the first woman to graduate as a general surgeon from Cedars-Sinai Medical Center in California. She was a partner with Southern California Permanente Medical Group for 33 years and served as assistant chief of surgery for Kaiser Permanente. She now is partner emeritus.
• Robert J. Palmisano '66, chairman and chief executive officer of Priveterra Acquistion Corp., a medical technology company. He was a member of the PC Board of Trustees from 2009-2018, serving on the Finance and Strategic Planning committees, and now is an emeritus trustee.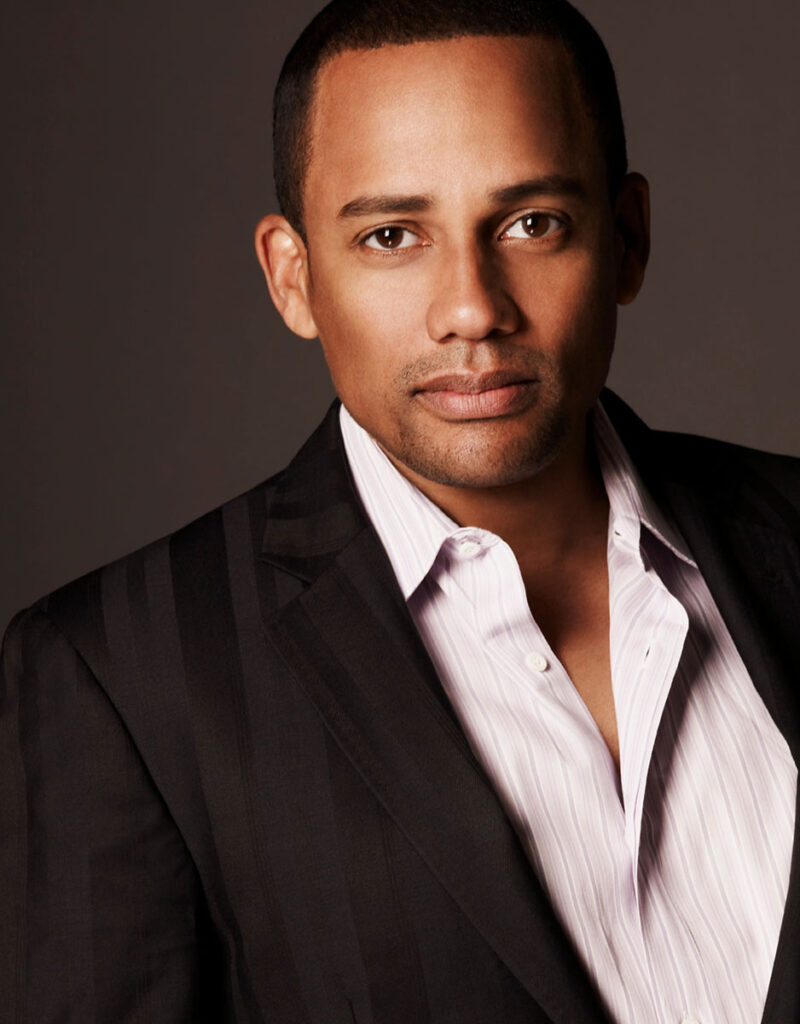 Hill Harper holds a bachelor's degree from Brown University, a law degree from Harvard Law School, and a master's degree in public administration from Harvard's Kennedy School of Government.
He has written four New York Times bestsellers, Letters to a Young Brother, Letters to a Young Sister, Letters to an Incarcerated Brother, and The Conversation, and an award-winning book, The Wealth Cure, that addresses ways to solve the racial wealth gap. Letters to a Young Brother was named a Best Book for Young Adults by the American Library Association in 2007. Harper has been recognized with seven NAACP Image Awards, four of them for his writing.
He also is a successful businessman and entrepreneur. He is founder and chairman of The Black Wall Street Digital Wallet & App. He is co-owner of the award-winning New Orleans hotel, International House, and a thriving coffee franchise in downtown Detroit, The Roasting Plant.
Harper serves on the board of the National Black Bank Fund and was honorary national co-chair of the Redevelopment of Black Wall Street, Greenwood Chamber of Commerce, and was appointed to serve on the President's Cancer Panel by President Barack Obama in 2011.
Harper is the founder of the Manifest Your Destiny Foundation, a nonprofit dedicated to empowering underserved youth through mentorship, scholarship, and grant programs. He has established The Pierce and Hill Harper Arts Foundation.
He holds honorary doctoral degrees from Howard University, Winston-Salem State University, Cheyney University, Le-Moyne Owen College, Westfield State College, Dillard University, and Tougaloo College. He also was named Sexiest Man Alive by People Magazine in both 2004 and 2014.
In January 2023, Harper was the keynote speaker at PC's Rev. Dr. Martin Luther King Jr. Convocation.
more about commencement
More about the 2023 honorary degree recipients
More about the Class of 2023