September 13, 2022
Moore is more
Mariela Flores '23 writes about why The Center at Moore Hall is her favorite place on campus. Originally known as Antoninus Hall, the building was home to the business, economics, and psychology departments. In 1988 it became Cornelius C. Moore Hall, in recognition of a gift from a Newport lawyer who collected 18th century American silver, and for the next 25 years housed the Department of Western Civilization Program. In 2017, The Center at Moore Hall was reimagined as a space for art, culture, and fellowship.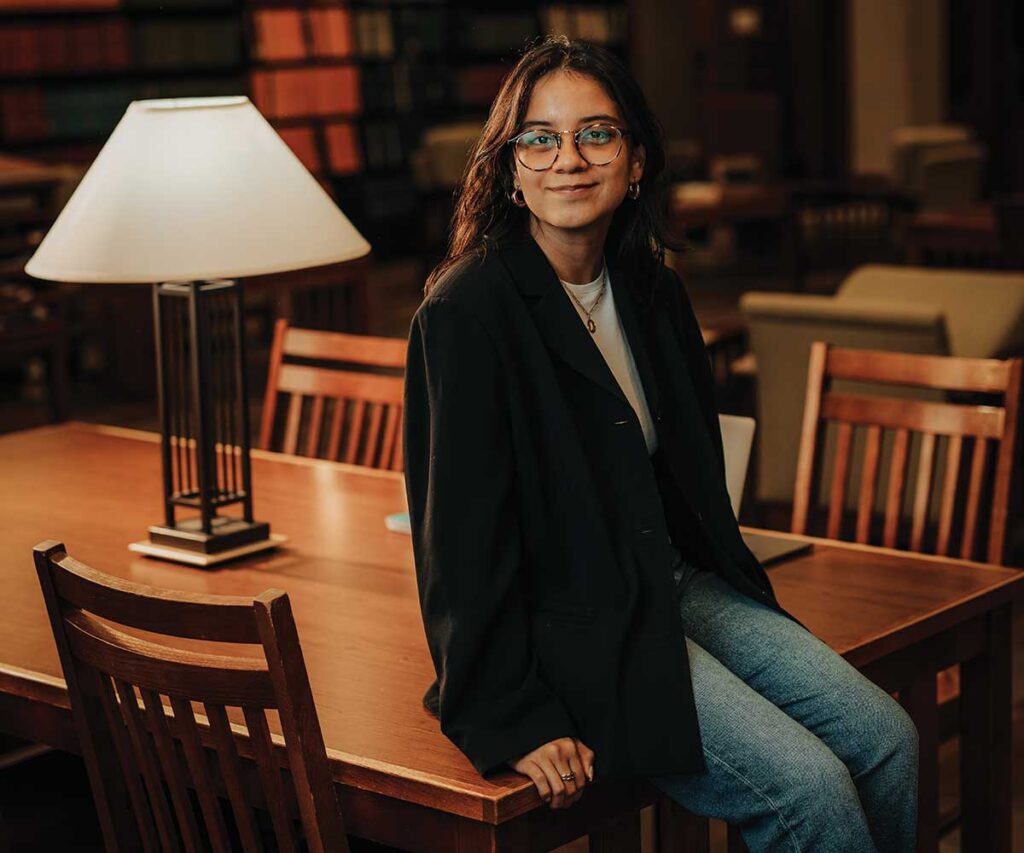 By Mariela Flores '23
When you first enter Moore Hall all your senses awaken. Your ear finds the music playing from the speaker and you cannot help but mumble the words under your breath. In the air is the scent of food; it smells so much like mami's cooking, you wonder where they've ordered from today. The cool air from the AC makes your skin perk up and you welcome the cool touch after walking all the way from Smith. Your eyes scan the entry way, you watch as people laugh, others type furiously on their laptops, and some read. This is Moore Hall, music, food, laughter, smiles, coolness, and everything in between.
When I was a first-year student I aimed to find a space that felt like home. I tried the library, Ruane, and even Accinno. While these spaces offered me rooms to study in, chalk boards to write on, and silence that is sometimes difficult to find on Providence College's lively campus, I still found myself longing for something more. I was longing for a community to share the space with me.
It wasn't until late on a random Tuesday night when a friend asked me to join her for a Civ study session that I found what I was looking for. I had classes in Moore and knew that there was free coffee in the kitchenette and snacks if I was hungry, but it took entering Moore late at night, and sitting in the study room with two couches, a big whiteboard, and too many people, for me to see Moore as more than just another brick building.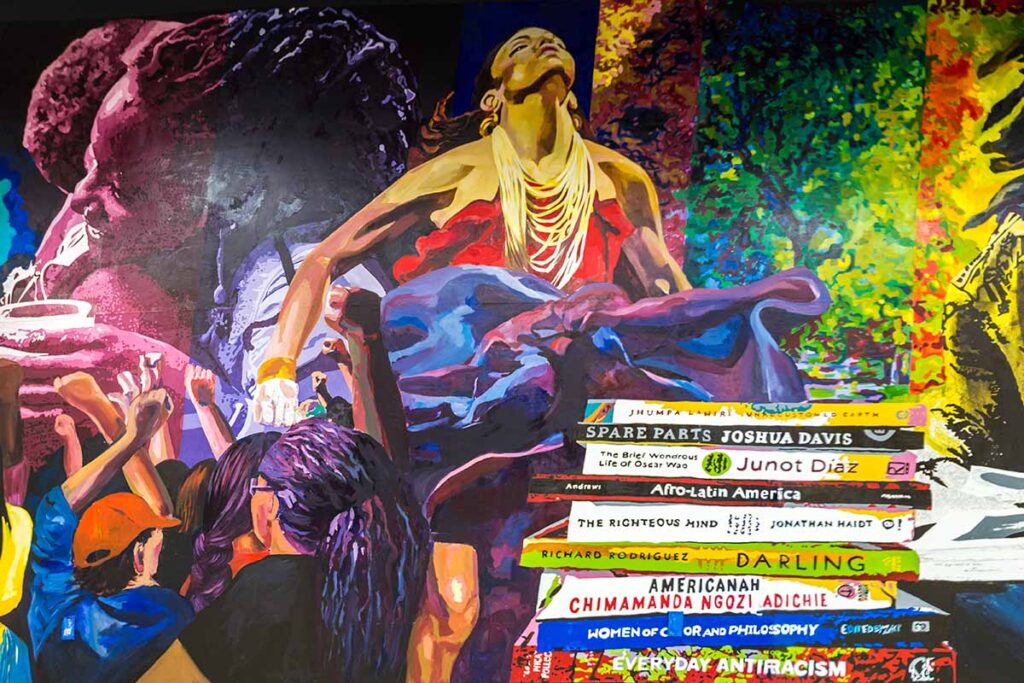 I will not lie to you; Moore Hall is not the best place to study. You sit on the couches in the study room, and you are compelled to crack a joke at your friend who cannot remember who Herodotus was. You sit on those couches and find the white board marker to write your name so whoever walks in after you knows "Mariela was here." You sit on those couches and complain about a boring class, or a boring day, or a boring minute; you talk and talk with your friends, until hours have gone by, and you are ready for bed, Civ notebook left untouched. You go there with only the best intentions, ready to memorize all of Plato's Republic, but you get lost in the belly laughter, lost in the ache of a smile; you fall into the comfort of a teal couch and your best friends gathered around you. Moore Hall is not the best space to study in, but Moore Hall is the space so many of us look for. It is a space where you do not have to hold your tongue. A space where people pronounce your name right. A space where you are never alone, because someone on that teal couch is missing home and mami's cooking just as much as you are.
I am a senior as I write this, and it is these moments that I choose to hold onto. I go to Moore for coffee, for a laugh, for rest in between classes, or simply to be around familiar faces. That is Moore Hall, a space that feels like home.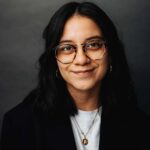 Mariela Flores '23, from Central Falls, R.I., is an English and creative writing major. She was inducted into Phi Beta Kappa as a junior. She works as a resident assistant, writes and edits for The Cowl portfolio section, is a mentor in the Peer Mentor and Friar Foundations programs, and is a member of SHEPARD. Mariela is working on her portfolio for graduate school and hopes to study for an MFA in creative writing.
more latin american voices
More from the Fall 2022 magazine
More Student Voices
More Providence College news