August 27, 2020
New academic year begins with in-person classes, 16 new faculty members
By Vicki-Ann Downing
The 1,004 members of the Class of 2024 — 576 women and 428 men — have arrived on campus for the fall semester, which begins on Monday, Aug 31. About 18% are students of color and 11% are first-generation students. Their average high school GPA was 3.45 on a 4.0 scale. The students come from 29 states, Puerto Rico and the Mariana Islands, and 11 countries.
First-year students were assigned move-in dates over four days, from Monday, Aug. 24, to Thursday, Aug. 27. They will participate in a Mass welcoming them to the College community on Sunday, Aug. 30. Their Fall Orientation included workshops on co-curricular life, campus resources, academics, and transition issues; orientation group discussions led by the fall orientation staff​; residence hall, transfer, and major-specific programming; and social activities.
For those residing on campus, programming took place on the evening of their move-in date, mostly through Zoom video conferencing, with optional in-person events. For those who commute or who have elected to study remotely from home, orientation programming occurred on three evenings, from Wednesday, Aug. 26, to Friday, Aug. 28, also through Zoom. Optional social events also will be scheduled via Zoom.
Sophomores, juniors, and seniors will move into campus housing between Friday, Aug. 28, and Sunday, Aug. 30.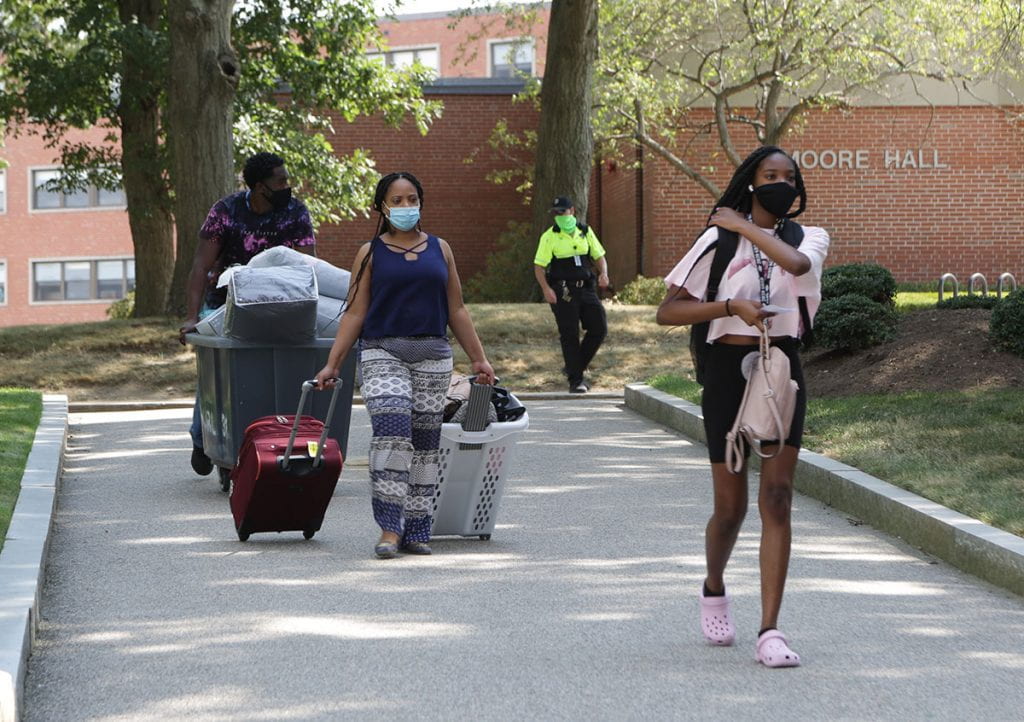 A new administration
The academic year begins with a new leadership team in the president's office for the first time in 15 years. Rev. Kenneth R. Sicard, O.P. '78 & '82G became the College's 13th president on July 1. He appointed Ann Manchester-Molak '75 to be his executive vice president — the first woman and the first lay person to hold that position in College history.
Father Sicard previously served as executive vice president/treasurer under former College President Rev. Brian J. Shanley, O.P. '80. He majored in accountancy and earned an MBA from PC before earning a Ph.D. in business education from The Ohio State University. Father Sicard was ordained to the priesthood in 1990 after working in business for several years. He formerly served as director of residence life at the College and also taught at Ohio Dominican College.
Manchester-Molak was a member of PC's first four-year undergraduate class to include women. She has a master's degree in communications and journalism from Purdue University. Since 1980, she has held numerous positions at PC, including director of public information, director of the former Publications Center, executive director of College Events, assistant vice president for college relations and planning, special assistant to the president and vice president, and, most recently, vice president for external affairs, marketing, and board relations.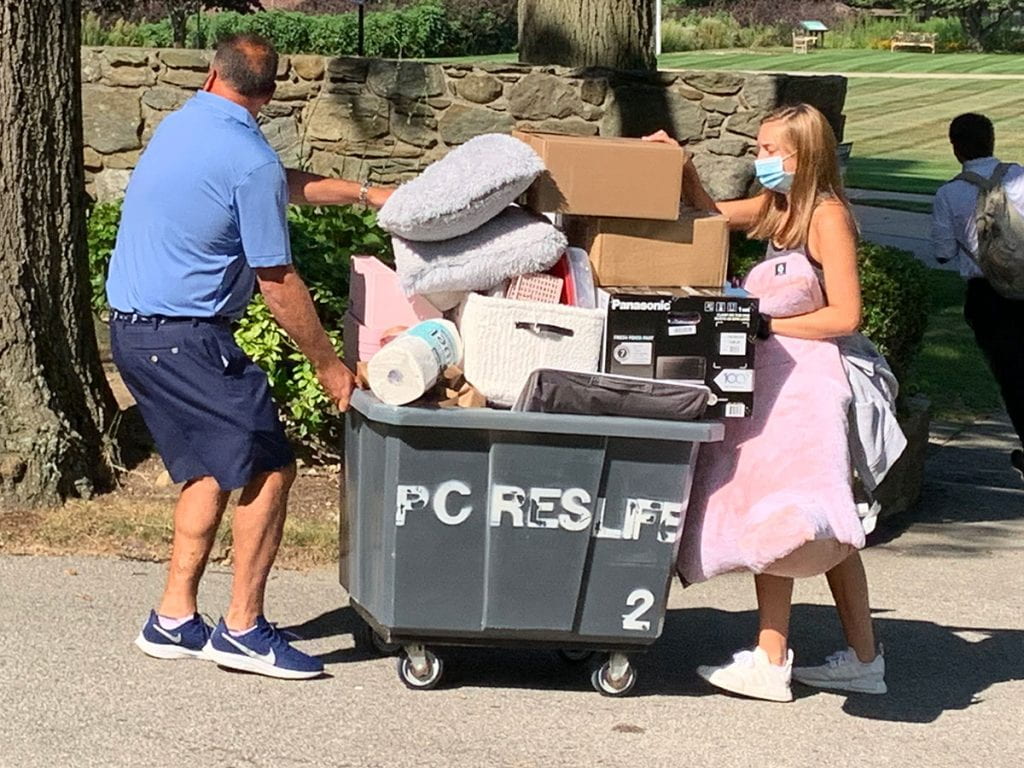 Changes in academic offices
Dr. Sean F. Reid is the College's new provost and senior vice president for academic affairs. He formerly was dean of the School of Business at Ithaca College. He succeeds Dr. Hugh F. Lena, III, who stepped down after 16 years as the College's top academic officer. Reid holds a Ph.D. in finance from the University of Rhode Island. He is a decorated veteran of the U.S. Navy with deployments in operations Desert Shield and Desert Storm. He also will teach finance in PC's School of Business.
Dr. Christian Wilwohl is the new dean of global education. He previously was study abroad director for eight years at the Center for International Programs at SUNY New Paltz. Wilwohl has a doctorate in international education from the University of Minnesota, Twin Cities. He replaces Dr. Joseph Stanley, who spent two years as dean at PC before moving to Denmark.
Dr. Carmen Aguilar is the new dean of the School of Continuing Education. She previously worked at Bristol Community College in Fall River, Mass., as dean of the Center for Workforce and Community Education and director of the Center for Business and Industry. Aguilar has a master of science degree in management information systems from Instituto Technologio Superiores de Monterrey in Mexico.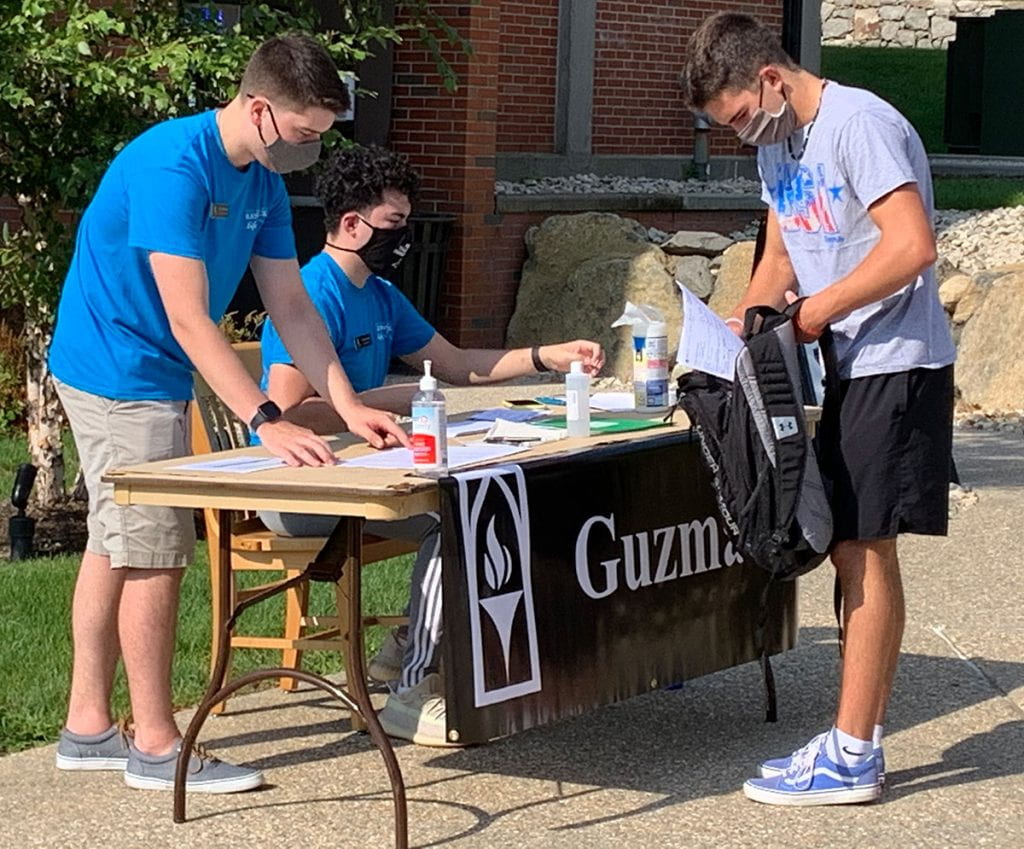 Sixteen new faculty members welcomed
Sixteen new full-time, tenure-track faculty were hired during the summer.
Dr. Rachael Bonoan, assistant professor of biology, has a Ph.D. from Tufts University. Her research specialties are ecology, insect pollinators, and social insects.
Rev. C. Justin Brophy, O.P., assistant professor of political science, was assistant chaplain at PC from 2012-2015 before leaving to complete his Ph.D. at the University of Notre Dame. He specializes in the history of political thought, especially ancient and late-modern German political thought; the philosophical conceptions of the human psyche; and Catholic intellectual tradition.
Dr. Jessica Buchanan, assistant professor of accountancy, holds a Ph.D. with a concentration in accountancy from the University of Massachusetts Amherst. She studies judgment and decision-making in auditors.
Dr. Bret Cormier, associate professor of elementary/special education, also will be department chair. He holds a Ph.D. from the University of Texas at Austin and comes to PC from Southeast Missouri State University, where he was an associate professor and site coordinator of the Missouri Statewide Ed.D. program.
Dr. Abigail Corrington, assistant professor of management, holds a Ph.D. in industrial/organizational psychology from Rice University. She specializes in issues of diversity, inclusion, gender, discrimination, and leadership.
Dr. Bilal Ibrahim, assistant professor of global studies, holds a Ph.D. in Islamic studies from McGill University. His research specialties are the intellectual history of the Islamic world, the history of philosophy and science, Islamic philosophy and theology, the history of science in Islamic studies, Islamic law and society, Qur'anic exegesis, Islamic ethics and political theory, sufism, and mysticism.
Dr. Alyssa Lopez, assistant professor of history, holds a Ph.D. from Michigan State University. Her specialties are 20th century African-American history, film history, and race, culture, and activism.
Dr. Joanna Morris, associate professor of psychology, has a Ph.D. from the University of Pennsylvania. Her research specialties are cognitive neuroscience, electrophysiology, linguistics, and psycholinguistics. She was awarded a Rhodes Scholarship to study theoretical linguistics at the University of Oxford.
Dr. Laura Murray, assistant professor of mathematics, will begin teaching at PC in January 2021. She holds a Ph.D. from the University of Notre Dame and specializes in algebraic topology, quantum field theory, and category theory.
Dr. Candidus Nwakasi, assistant professor of health policy and management, has a Ph.D. from Miami University. Global aging and health, dementia and care-giving, healthcare access, and disadvantaged population groups are among the topics he studies.
Dr. Krishan Oberoi, assistant professor of music and director of choral activities, has a doctor of musical arts in conducting degree from Boston University. His interests include choral, vocal, and world music, theater, and music appreciation.
Dr. Rainier Robinson, instructor in accountancy, has a Ph.D. from the University of Alabama. His research specialty is financial reporting quality.
Dr. Claire Roosien, assistant professor of history, has a Ph.D. from the University of Chicago. Her specialties are Russia, Central Asia, and the modern Middle East.
Rev. Antoninus Samy, O.P., assistant professor of economics, has a Ph.D. from the University of Oxford. His specialties are economic history, history of economic thought, and Catholic social doctrine.
Dr. Ashley Smith-Purviance, assistant professor of Black studies and public and community service studies, has a Ph.D. from the University of Wisconsin, Madison. Her specialties are Black girlhood, community-engaged research and organizing, education policy, gender and women's studies, qualitative research methods, and school discipline.
Dr. Tyler Stack, assistant professor of chemistry, has a Ph.D. from the University of Texas at Austin. His specialty is bacterial metabolism.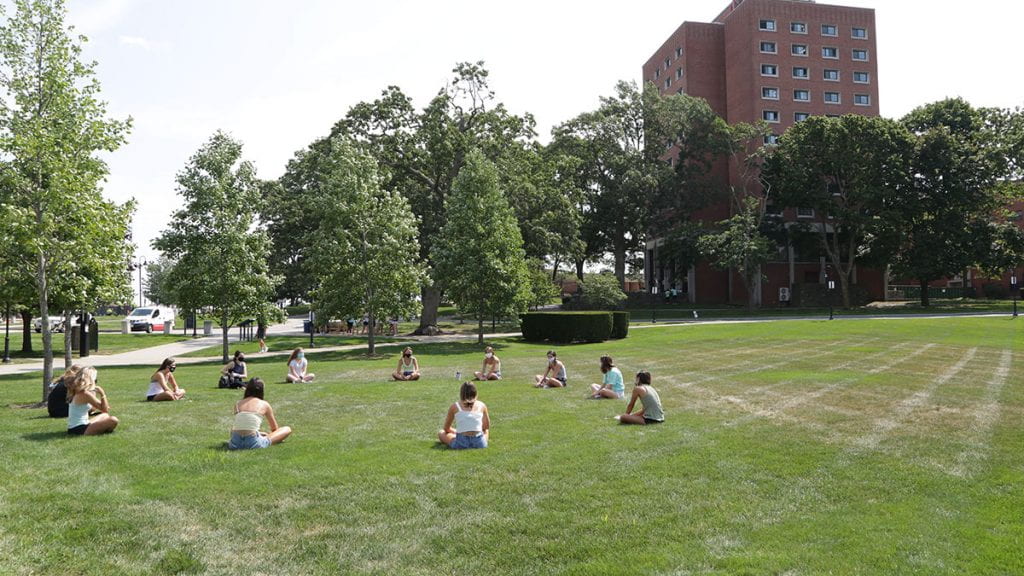 Dominicans serving on campus
In addition to Father Justin Brophy and Father Antoninus Samy, Rev. Jordan Zajac, O.P. '04, who was ordained to the priesthood in May in St. Dominic Chapel, will teach as a visiting assistant professor of English.
Rev. Paul Clarke, O.P. will be a visiting assistant professor of theology.
Rev. Augustine Reisenauer, O.P., who taught theology at PC from 2012-2015, has returned to campus and will teach theology upon completion of his doctoral dissertation for the University of Notre Dame.
Rev. Thomas More Garrett, O.P., the College's associate vice president-associate general counsel, is a member of the practitioner faculty in the School of Business, where he teaches courses in business law and financial markets.
Rev. Michael Weibley, O.P., former associate chaplain in Campus Ministry, now works in Residence Life as assistant director of residential education. He will bring a pastoral presence and Dominican flavor to residence life and student affairs, assisting with day-to-day administrative work and implementing mission-related initiatives.
Rev. Patrick M. Briscoe, O.P., who taught theology last year while serving at St. Pius V Church across from campus, and Rev. Peter Gautsch, O.P., who was a part-time chaplain last year while teaching theology, will be full-time assistant chaplains this year. Rev. Justin Bolger, O.P., a newly ordained Dominican, will be part-time assistant chaplain and will serve as parochial vicar/assistant pastor at St. Pius V Church.
Please consider a gift to The Fund for Providence College to make it possible for all students to continue to experience the value of a PC education.
support emergency student need