Providence College Honors Veterans
Providence College Honors Veterans
On Veterans Day and every day, Friars are grateful for those who have served in the United States Armed Forces. Below, learn about Providence College alumni, faculty, staff, and friends who so honorably served.
Watch the 2023 Veterans Day ceremony
Each Veterans Day, the Patriot Battalion ROTC honors all those who have served in the military. This year's ceremony featured guest speaker Brig. General James E. Vallee '88, who served more than 20 years as an infantry officers as well as as an army general officer and a command judge advocate of the Massachusetts National Guard. John McNicholas '24, a computer science major and assistant operations officer for the Patriot Battalion, presented the student remarks.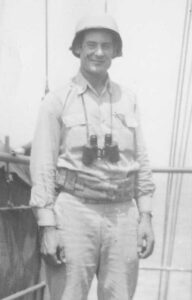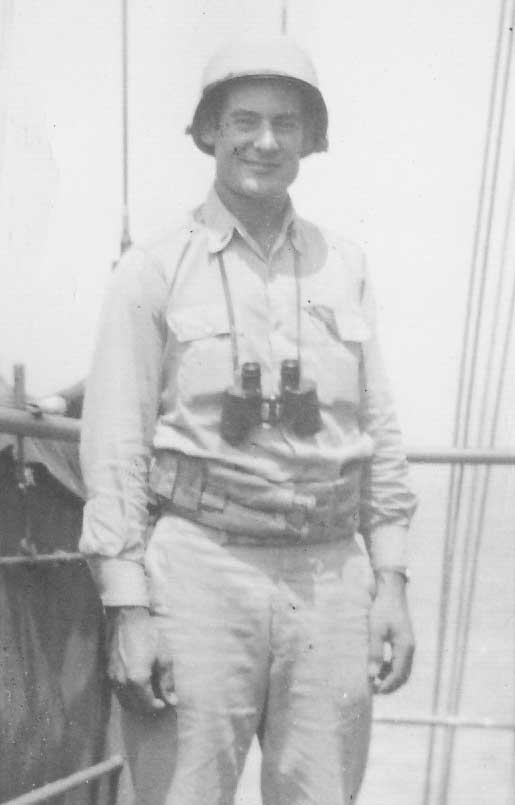 History preserved: D-Day map of Joseph Vaghi '42 finds its way to Library of Congress
Lt. Cmdr. Joseph P. Vaghi Jr. '42 was the youngest of four beachmasters to land at Omaha Beach on D-Day, June 6, 1944. In the breast pocket of his waterproof overalls was his guide — a meticulously illustrated, full-color, two-sided map that detailed the beach and the topography of the Normandy coast.
Read more about Lt. Cmdr. Vaghi
Alumni Veterans
"Our lives shall thee with noble deeds adorn …" —Providence College Alma Mater
Faculty and Staff Veterans
These are just some of the veterans among Providence College faculty and staff. Know someone who should be included? Please let us know.
Amy Becker, Public Safety

U.S. Army, 1995-2018
Staff Sergeant
Afghanistan, Cuba, United States

Johan Calderon, Information Technology

ARMY National Guard, 24 years
Chief Warrant Officer 3
Iraq, Afghanistan

John Croke, Card Office

U.S. Army, 1998-2006
E4 Specialist
Washington state, Egypt, Iraq

Dan Demmons, Web Services

U.S. Navy Submarines, 1987-1993
Radioman 3rd Class
USS Guardfish SSN-612, USS Dixon AS-37

Jeffrey Hoyer, Department of Music

U.S. Air Force Band, 8 years
Staff Sergeant
Iraq, Afghanistan

Nancy Kelley '05SCE, President's Office

U.S. Marine Corps, 1977-1981
Sergeant (E5)
North Carolina, Japan

R.I. National Guard, 1995-1997
Staff Sergeant (E6)

Gary Marsh, Physical Plant

U.S. Navy, 1986-1990
Petty Officer Second Class (E5)
Rhode Island

Mike Moricas, Public Safety

U.S. Army, 1996-2020
Lieutenant Colonel
Kosovo, Afghanistan

John Mullaly, Department of Economics

U.S. Marine Corps, 1977-1981
Sergeant (E5)
North Carolina, Japan

Sean Reid, Provost and Senior Vice President for Academic Affairs

U.S. Navy, 1984-2018
Captain
Europe, Middle East, Latin America

Steven Sears, Vice President for Student Affairs and Dean of Students

U.S. Air Force (four years full time active)
Sergeant (E4)
Texas, New Hampshire

Andy Sullivan, Physical Plant

U.S. Navy, 1996-2016
Commander
Washington state; Florida; Washington, D.C.; California, Rhode Island, Italy, Pennsylvania, eastern Pacific, Iraq
More Faculty and Staff Veterans
Brad Artery, Department of Management​
U.S. Navy, Submarines, 1995-2003
Lieutenant
California, Western Pacific Ocean
Rebecca Babcock Fenerci, Department of Psychology
U.S. Army Reserves
Captain
John "Charlie" Clancy, Physical Plant
U.S. Navy, 1968-1972
Aviation Mechanic, AME E5
Virginia Beach, VF32, F4 Phantom
Joseph Cosgrove, Department of Philosophy
U.S. Navy, Submarines, 1979-1986
Lieutenant
USS Gurnard, USS James Madison
Rev. James Cuddy, O.P. '98, Vice President for Mission and Ministry
U.S. Navy Reserves
Kevin Dwyer, Public Safety
U.S. Army
Patrick Kelly, Department of Accountancy
U.S. Coast Guard, 1979-1999
Commander (O5)
Florida, New York, Connecticut
Jason Kneib, Department of Military Science
U.S. Army, 18 years
Lieutenant Colonel
Iraq and Afghanistan
Kevin McEniry, Public Safety
U.S. Marine Corps
Tom Moran, Physical Plant
U.S. Army
Jose Silva, Physical Plant
U.S. Navy
Are you a faculty or staff veteran who would like to be featured on this page? Please email Marketing & Communications at marcom@providence.edu.
Watch the 2022 Veterans Day ceremony
John P. Eagan '68 of Smithtown, N.Y., was the featured speaker at the 2022 ROTC Patriot Battalion Veterans Day Ceremony. A graduate of the ROTC Patriot Battalion and member of the Cadet Officers Honors Club, he served honorably with the U.S. Army on tours in Southeast Asia and Europe. His professional career also includes work in national defense and the private sector, with jobs in the National Security Agency , the Grumman and Northrop Grumman Corporations, and the commercial security industry.